Redesign Inherited Jewelry: Breathe new life into pieces you'll want to wear (Part 2)
Written by Krystyn Lambert
January 22, 2021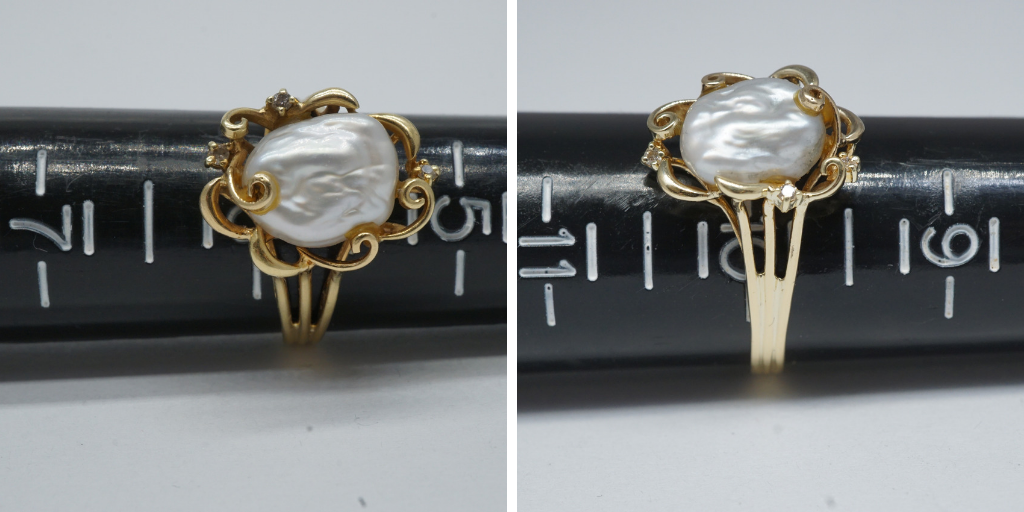 If you have jewelry that you're generally fond of, but something about it isn't quite right, there can be an uncomplicated solution at hand. There are simple ways to transform pieces from one into another, or even alter certain elements to make it feel more yours.
In part one of our series on Inherited Jewelry, we discussed ways you can restore those important items in your collection. There's no need to lose sight of the cherished moments held within that special necklace or ring. Here are some ideas to redesign your jewelry so that you'll actually want to wear.
Transform one
 type of jewelry into another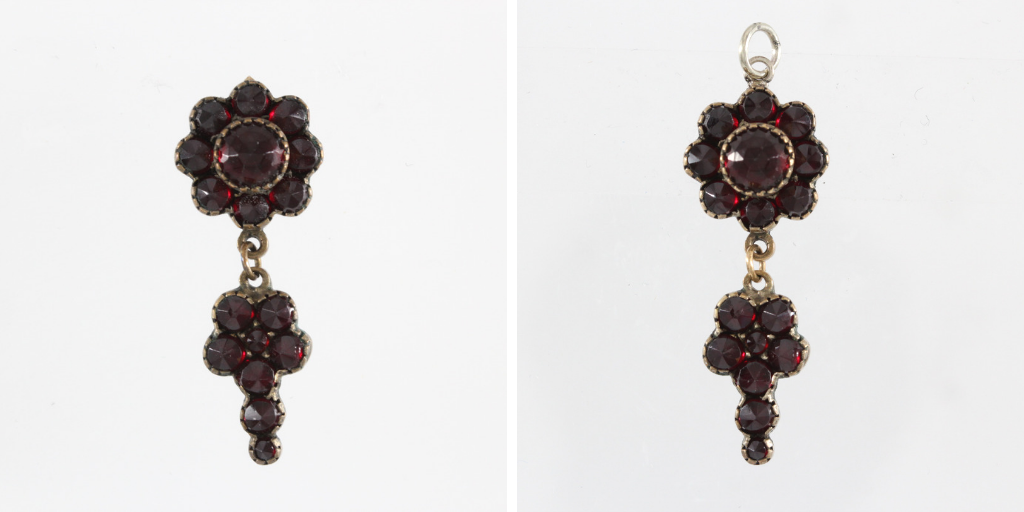 There are no-hassle fixes to convert one piece of jewelry into something else. Your father's garnet class ring can be turned into a necklace in no time, just be sure to use the right chain. Your grandmother's cherished drop earrings (particularly if you only have one) are good candidates to become pendants. Turning inherited jewelry into pendants is an especially popular option for less conventional inherited items as well. Glass beads from a broken necklace, loose gemstones and freshwater pearls, or even coins turn into something stunning and new that you can pass down to many generations to come. 
It's easy to transform other items, as well. Did you end up with a beautiful brooch you can't bear to part with but would never actually wear? Try switching it into a ring that with a quick glance will always remind you of the person you inherited it from. This is especially straightforward if it has a stickpin component; it's essentially bent and reformed into a ring. Or, also easily enough, the accent of the brooch is removed and set onto a band. If you want a necklace or bracelet, the piece is hung on a chain or have eyelets mounted to accommodate it. Whether it's a necklace, ring, earrings, or a bracelet, it can be as fast as 4 days to transform your piece into something exciting and new.
Personalize
 parts of a piece of jewelry to make it your own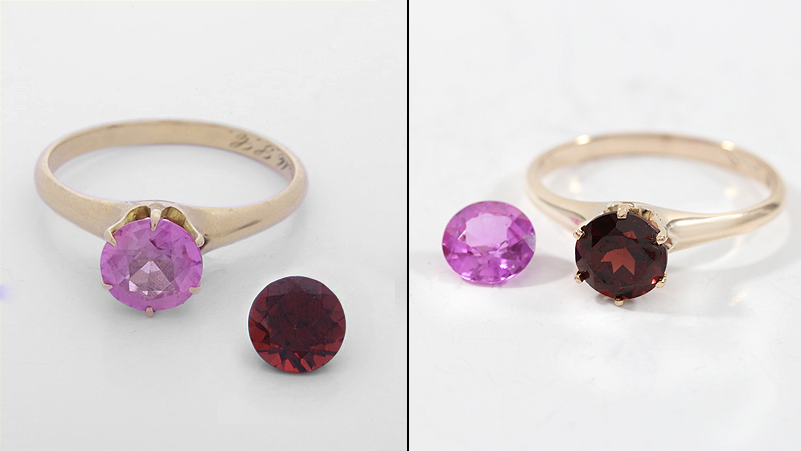 It's all about honoring the legacy of the jewelry in a manner that suits your needs, as well, and personalizing your piece to your taste has never been easier. Perhaps the rope chain bracelet is just a bit too large for you, simply shorten it to fit your wrist. The same goes for a prized necklace that you feel doesn't entirely work for your style: make it shorter or longer. It can take even the same day turnaround to change the length professionally. 
Inheriting engagement rings is particularly common, and you can tailor them to your liking in a number of ways. Is the ring silver, but you only wear gold? Opt for gold plating or even an entire renovation of the metal so it's solid 14k. Keep the same elegant stone, but make the band thinner in order to update it. This is an excellent option for chunky engagement rings that have been willed to you from decades past. Especially if you're not wearing it as an engagement ring yourself, try setting the stones in a pattern that looks completely unique to you. And if the ring doesn't fit the finger you want to wear it on, it can be sized up or down with ease.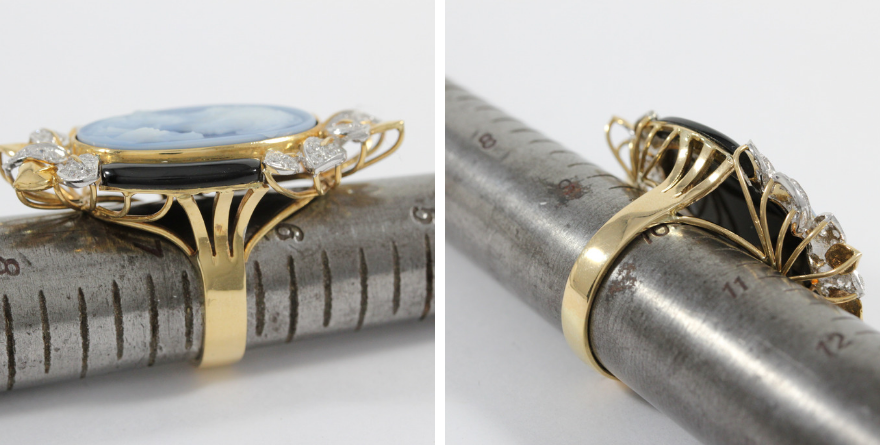 Another option is to switch the stone in a ring altogether to something more modern while maintaining the integrity of the piece, if that's the element you hope to keep. You could even add a pop of color to the piece altogether by making the metal a vivid pink. Putting in a colorful metal accent is a great way to update something that rests a little bit on the more traditional side of the jewelry spectrum. 
Why not take the personalization a step further? Stud earrings can become dangling for a night on the town or vice versa. A dramatic pendant can be recast into an entirely new design. Perhaps you like one aspect of the pendant, but it's not quite something you would wear regularly. Keep what you like, and change the rest. If the stones speak to you, but the layout does not, switch it up for something that works better for you. Take the design to the next level: a jeweler can create a 3D model of the new construction, so you'll be sure you're in love before it's even made. 
The whole point of redesigning an inherited piece is to make it the best of both worlds: the person who used to wear it and the person who will wear it present day. If you're interested in any of the ways in which a precious heirloom can become a part of your everyday life, fill out this form, and a specialist can help you right away!
Be sure to read Part 3 of our inherited jewelry series where we'll get into how to pass along a piece to the next best home.