Become a Quick Jewelry Repairs Affiliate
Refer Customers & Earn Commission
Join our Affiliate Program
Earn 10% from every sale made using your custom affiliate link.
Provide a unique offering: Anyone can use your custom affiliate link to mail in their favorite pieces for world-class jewelry repair services.
Make it work for you: Some affiliates post their custom link on social media, others design dedicated graphics and codes for their newsletters and websites.
Earn passive income: You automatically receive 10% of the total sale price every time someone uses your unique custom link to place an order with Quick Jewelry Repairs.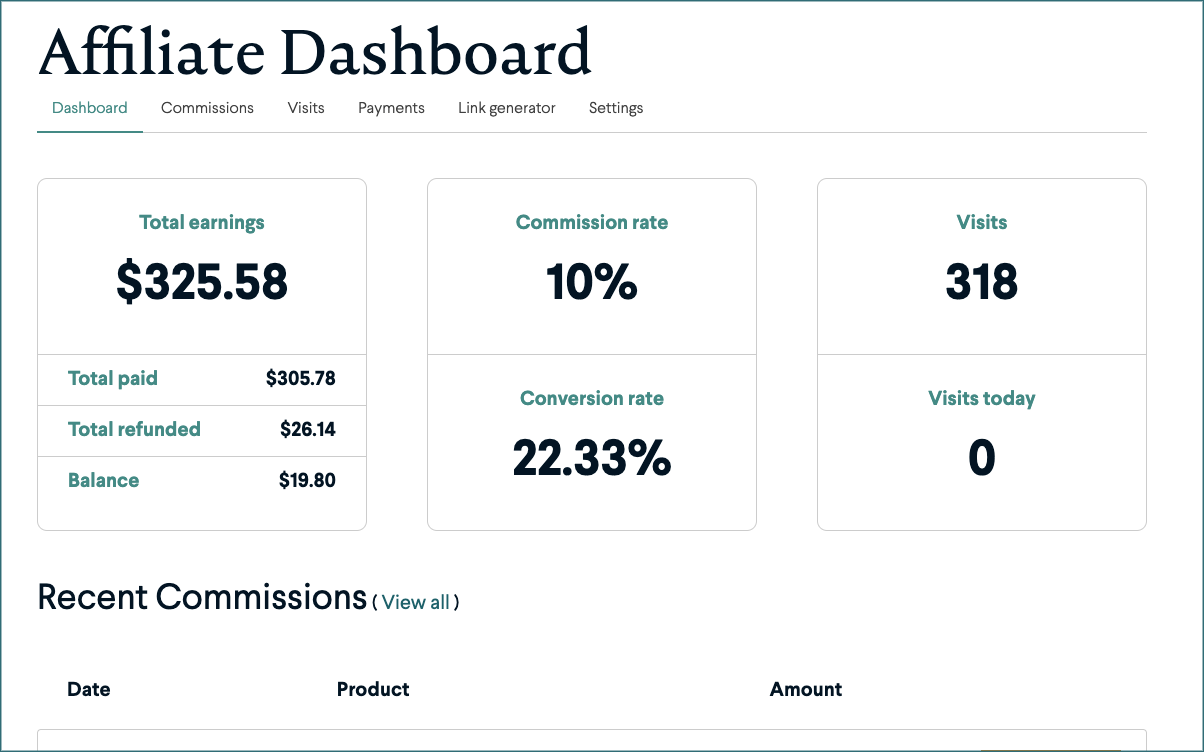 Anyone can sign up to be a Quick Jewelry Repairs affiliate. Use the form to start earning your 10% commission immediately.
Sign up to be an affiliate
Already an affiliate? Log in now
Frequently Asked Questions
What is a QJR affiliate?

Affiliates boost revenue and improve their customer experience by offering their customers and communities Quick Jewelry Repairs' best-in-class fine jewelry and watch repair services. When you sign up, you get a unique affiliate link. Every time a customer makes a purchase using your affiliate link, you receive 10% commission. That's it!

How do I earn money?

It's easy to earn money through the Quick Jewelry Repairs Affiliate Program.

Sign up and get your custom link using the form below.

Share your custom link with your community.

Earn 10% each time someone makes a purchase using your custom link.

When will I get paid?

You can see your progress in your dashboard in real time every time someone uses your custom affiliate link or completes a purchase. At the end of each quarter, we consolidate the total commission you have earned and send it to you via PayPal. Make sure the PayPal email address you have on file with us is valid so there are no processing issues with your commission payment.

What kind of services does QJR offer?

We offer a complete menu of repair services ranging from ring resizing to earring replacement and watch servicing to custom engraving. Services include:

Rings: resizing, reshaping, soldering

Stones: setting, removing, supplying

Metalwork: engraving, electroplating

Parts replacement and clasp/hinge repair

Cleaning, polishing, untangling, spa services

Structural: prong retipping and rebuilding, shank repair

Custom: CAD designs and manufacturing from scratch

And so much more…

Do I have to be a QJR customer to become an affiliate?

No. Anyone can become a QJR affiliate, even if you've never ordered from us before. We do encourage you to try out our services so you know exactly the kind of experience and quality people who use your custom link will receive from us. Ready to get started? Sign up using this form to get your custom affiliate link and start earning commission.

How do I promote QJR?

We provide you with a unique referral link to share with your audience. You can use a number of ready-to-go ads, or create your own links that point to Quick Jewelry Repairs' content (such as our blog posts, category and service pages).  Additionally, you can share your love for Quick Jewelry Repairs and include your custom link on your own website, blogs, social media posts, and emails.