Before and After
Jewelry Spa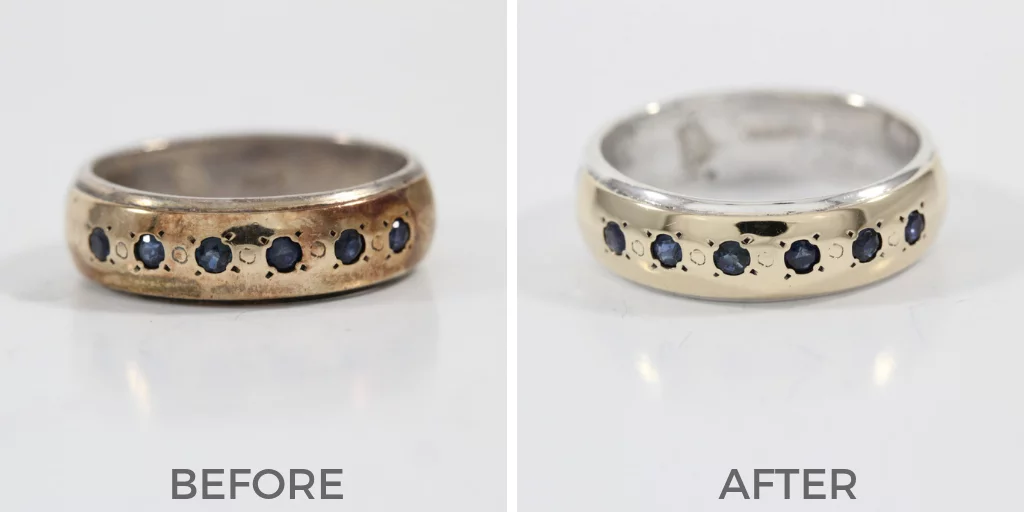 Jewelry Polishing
Shine up your jewels and restore them to their original condition.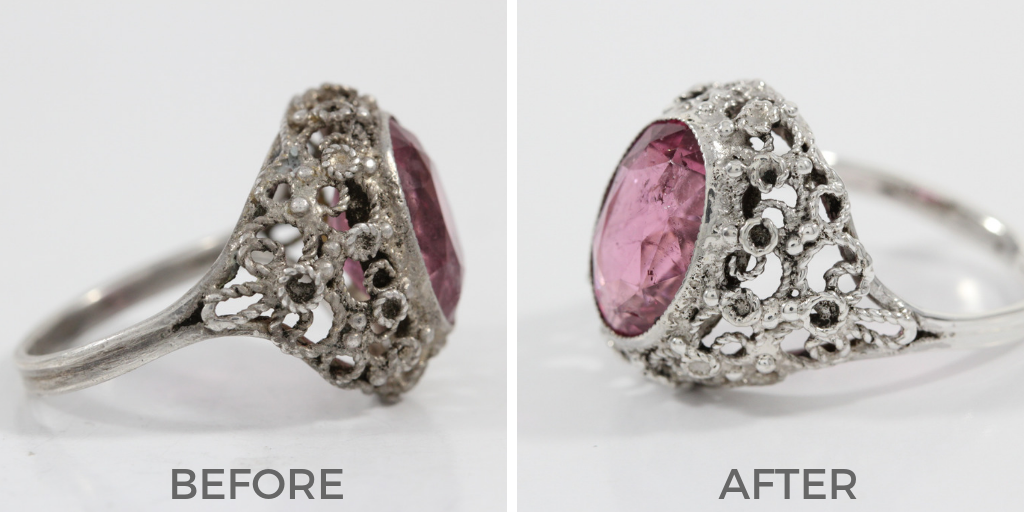 Jewelry Cleaning
Get the gunk out of your favorite piece and wear it guilt-free!
Jewelry Plating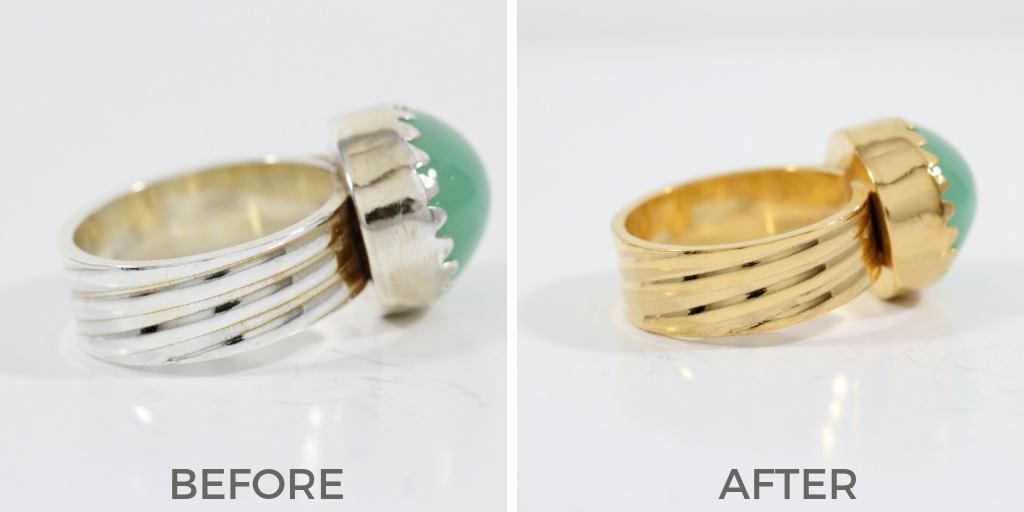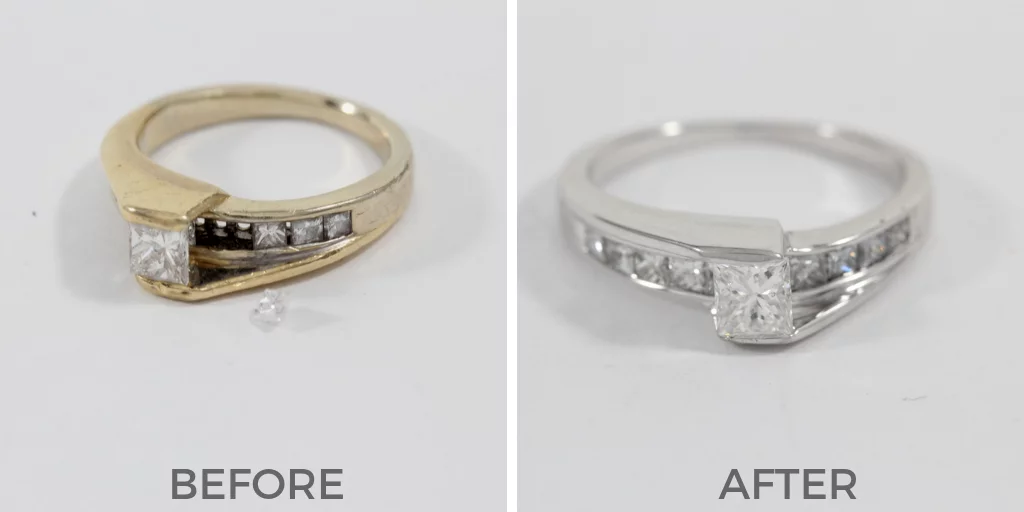 Jewelry Plating
Change up the color of your jewelry with gold electroplating or rhodium plating.
Stone Setting & Replacement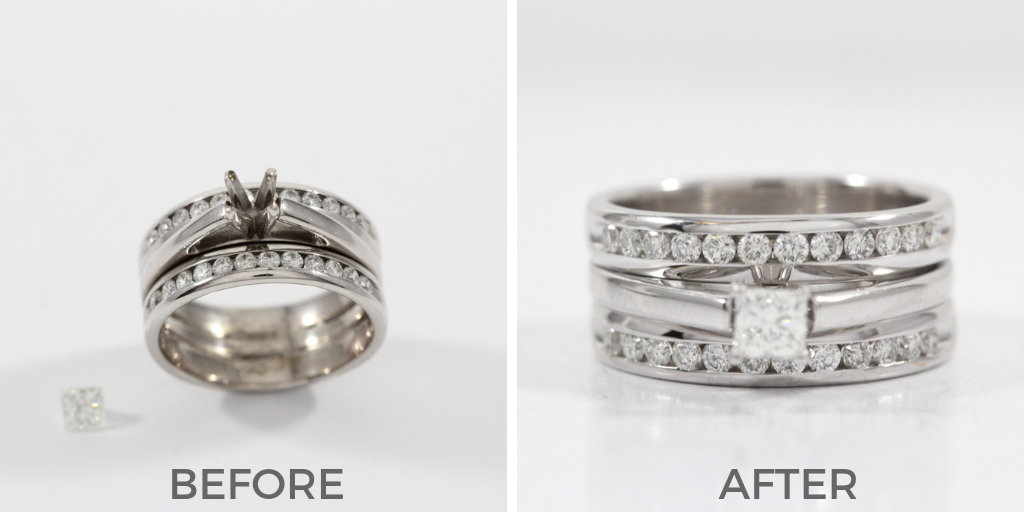 Diamond Setting Service
Put those sparkly gems back where they belong with our professional setting service.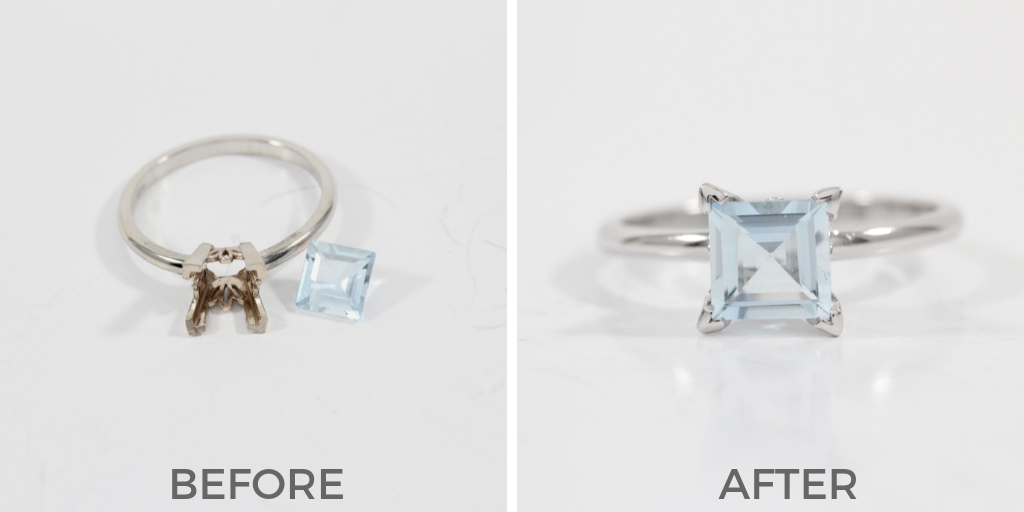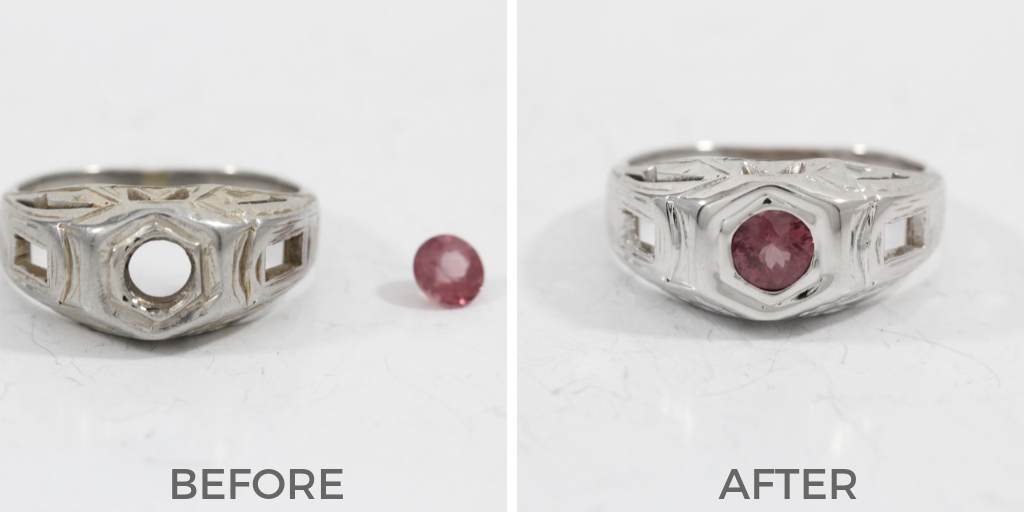 Gemstone Setting Service
Diamonds aren't the only gems out there that need a good home- we'll take care of your other stones too.
Ring Repair Services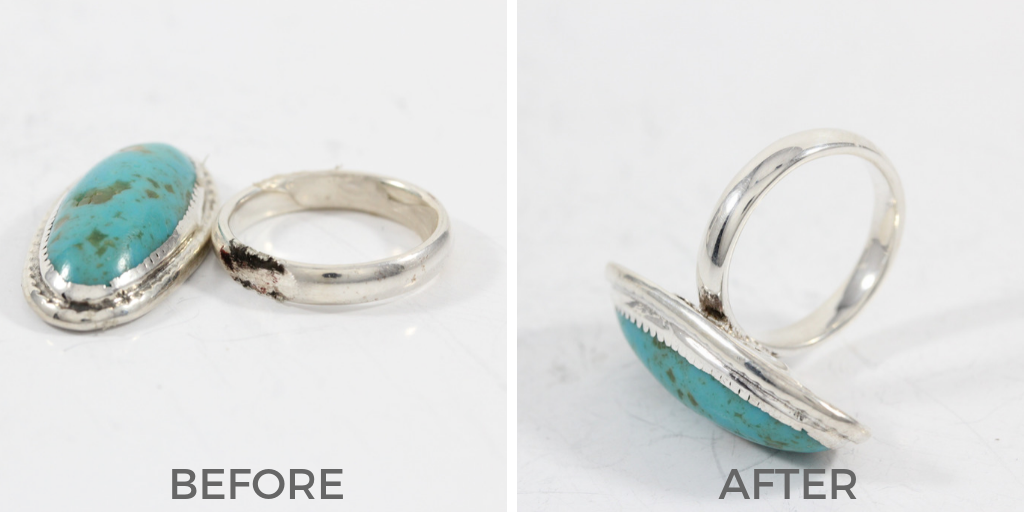 Ring Soldering Service
It looks irreparable, but there's nothing our jewelers can't fix with a little bit of solder!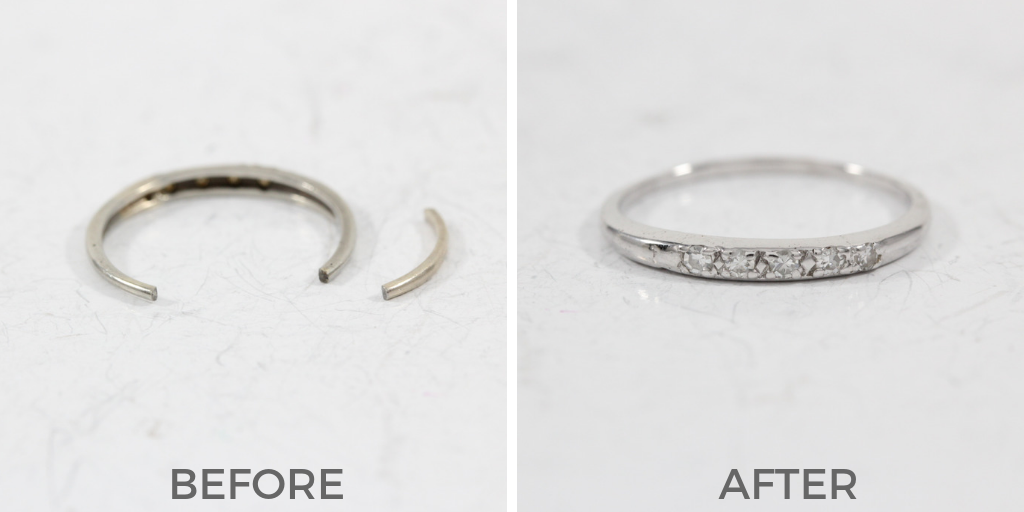 Ring Shank Repair Service
The back of your ring is called a shank, and it can be pretty fragile. If it breaks, we can fix or replace it.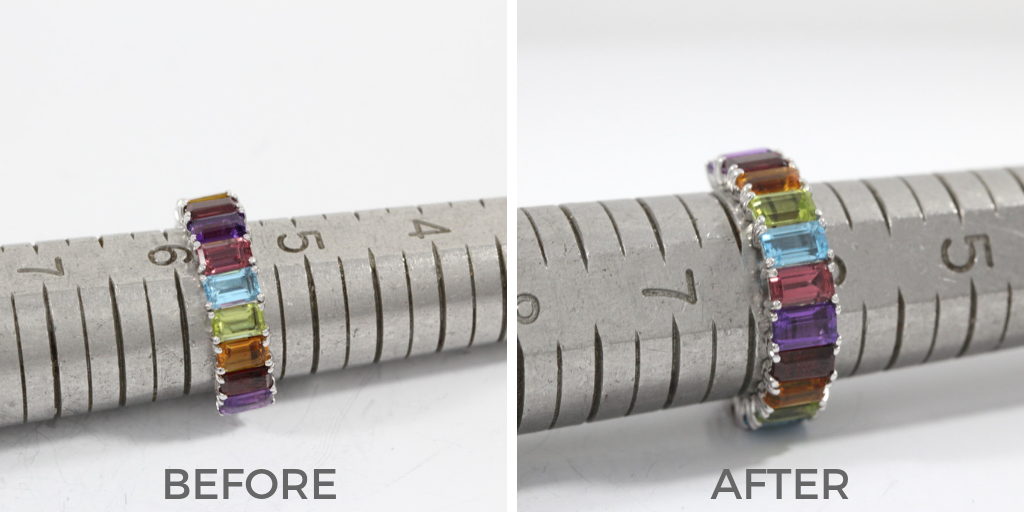 Ring Sizing Service
If your rings are too tight or too loose, our jewelers can size them up or down for you.
Earring Repair Services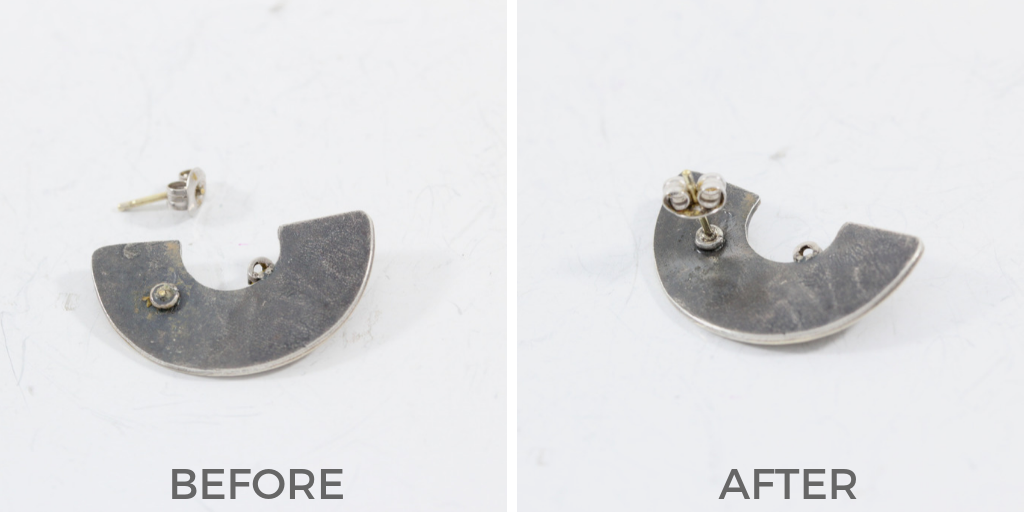 Earring Post Solder Service
You can't wear your earring without a post! It's a quick fix with our earring solder repair.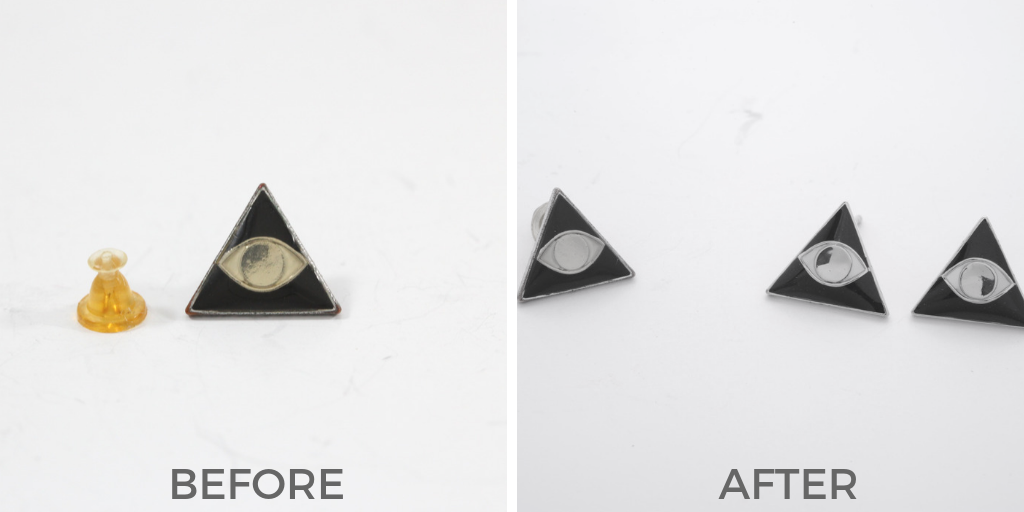 Earring Duplication Service
If you lost one of your earrings, we can make a new one to complete your pair.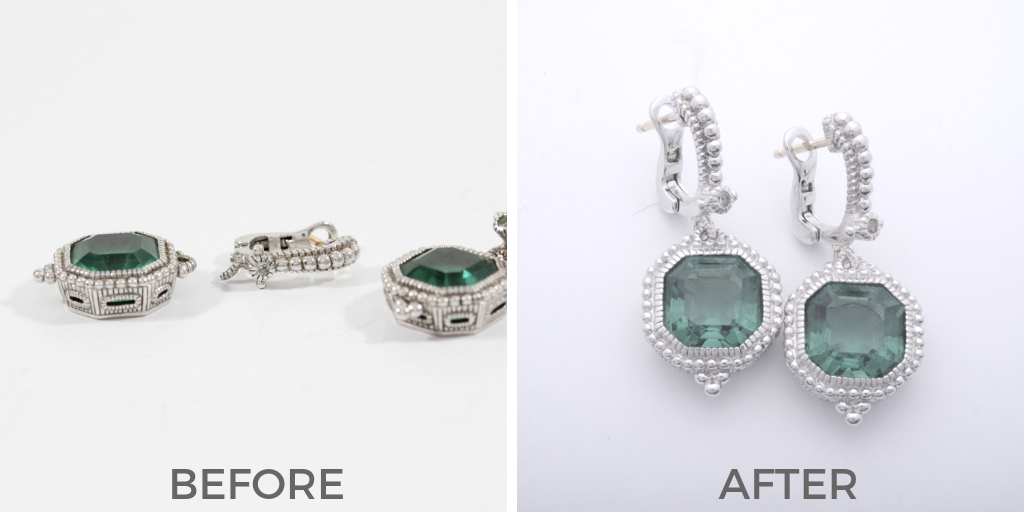 Earring Jump Ring Repair Service
The jump ring on your earring can break over time. Repair it and wear your earrings without fear of losing the charm.
Jewelry Conversion Service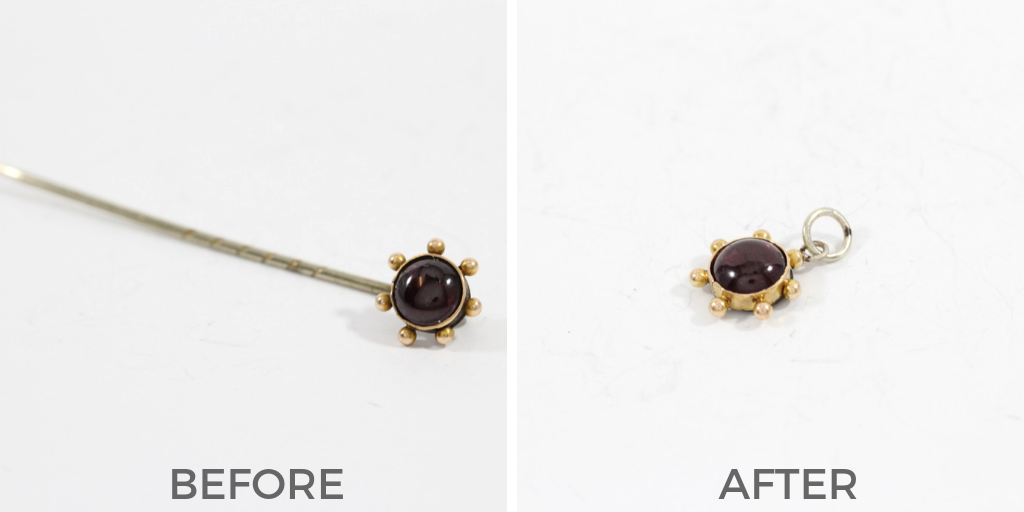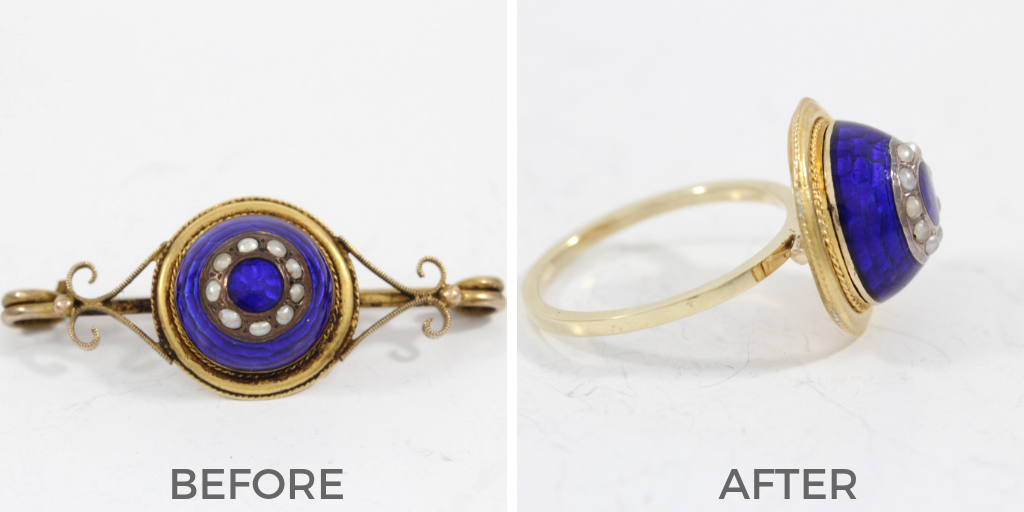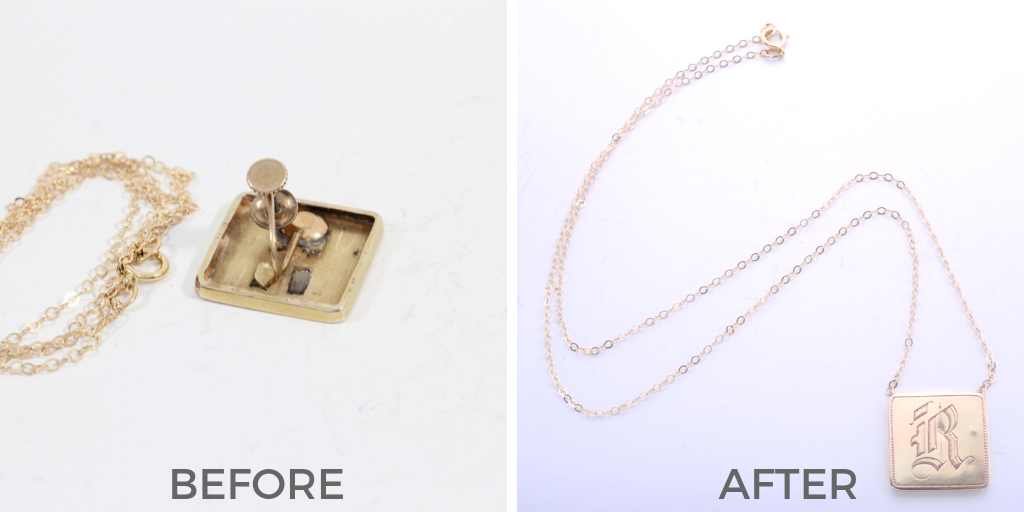 Convert your jewelry!
Inherited a pin from grandma but you don't wear brooches? Like antique earrings but your ears aren't pierced? Our jewelers are experts at converting items into other types of jewelry. Whether it's a pin to a ring, an earring to a necklace, we can change things up for you.
Necklace Repair Services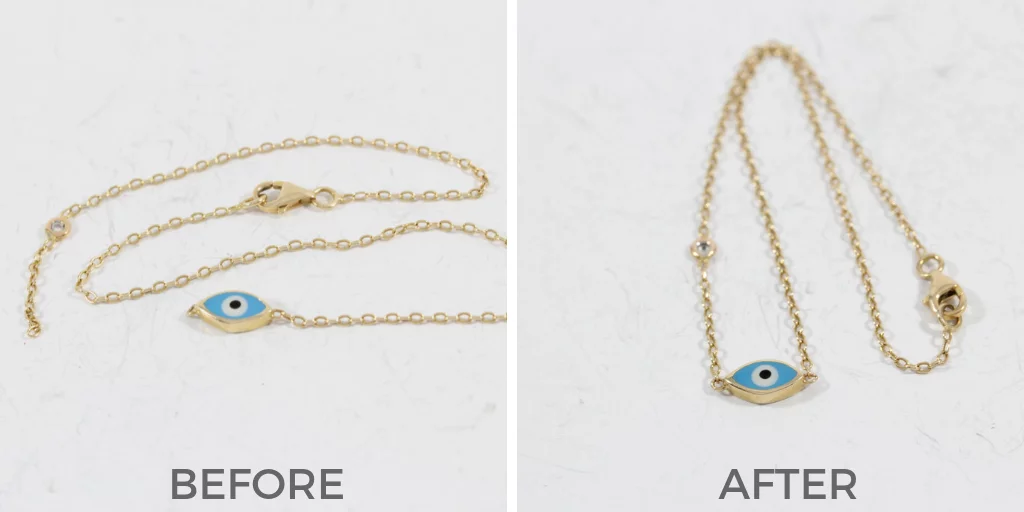 Chain Soldering Service
If you can't wear your necklace because it's broken, get the chain fixed via soldering.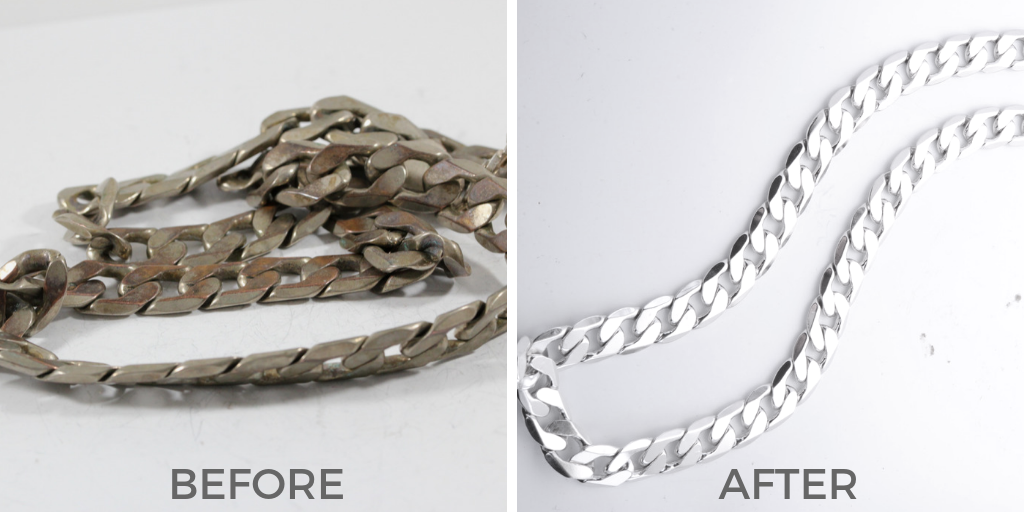 Necklace Plating Service
Your necklace's color can wear out over time if it's plated. Make it look like brand new again with your choice of rhodium (silver-colored) or gold plating.
Engraving Services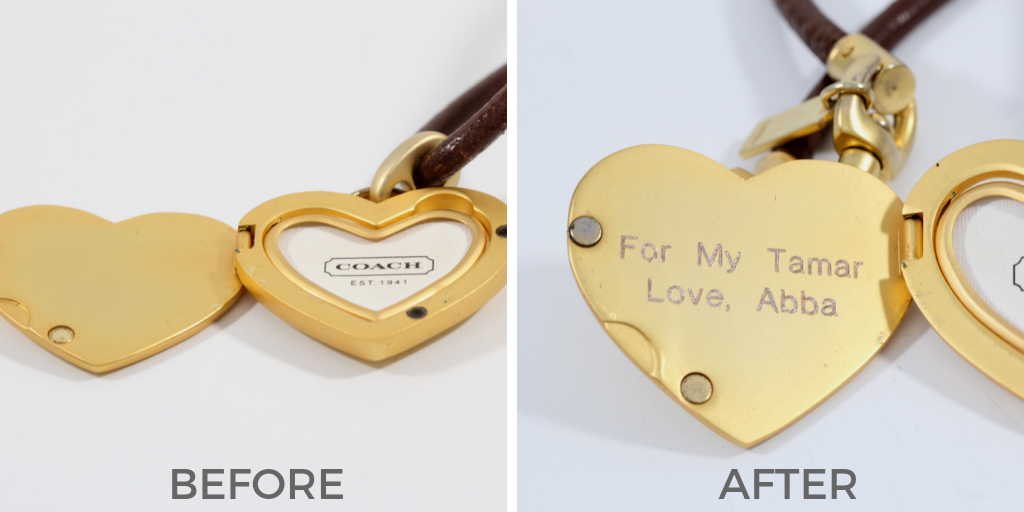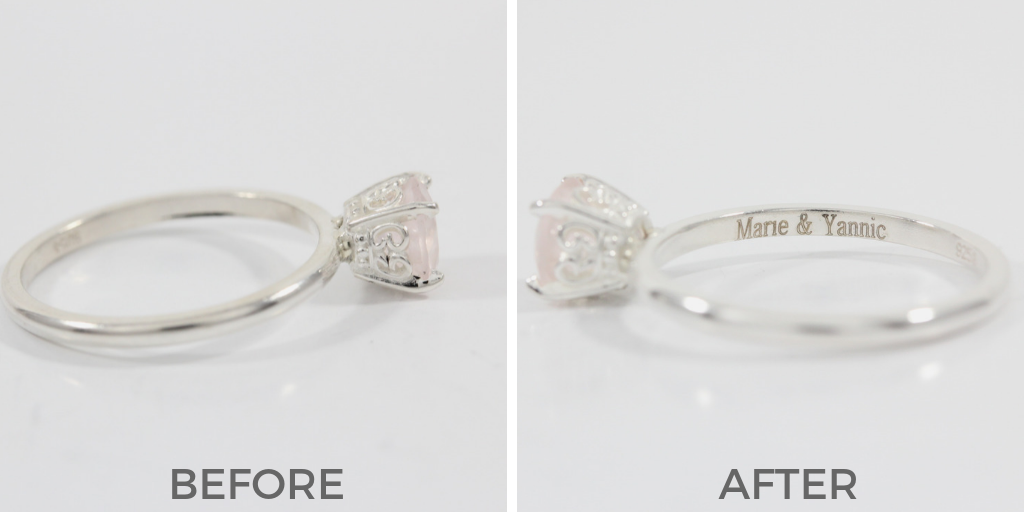 Engrave Your Jewelry
If you want to personalize a piece of jewelry, this is the service for you. We can engrave necklaces, bracelets, and rings with your choice of font.
---
---
Feeling inspired by all these great before and after pictures of our jewelry repair services? Repair your jewelry with us today!