Create Personalized Jewelry: Custom Rings, Bracelets, Necklaces & Earrings
Create something one of a kind.
Our jewelry concierge team is here to help you create a custom piece of jewelry that is completely unique to you. We will work with you to design a piece that meets your exact specifications
Get Started
A dedicated jewelry concierge expert will answer any questions you have about your idea and guide you through the process, from design and manufacturing steps to selecting the perfect metals and gemstones.
The consultation is free of charge and requires no commitment — our jewelry concierge experts are here to serve you. Whether you're designing a custom engagement ring, replacing a missing earring, or creating something from scratch or from another piece of jewelry, regardless our custom jewelry consultation is the place to start.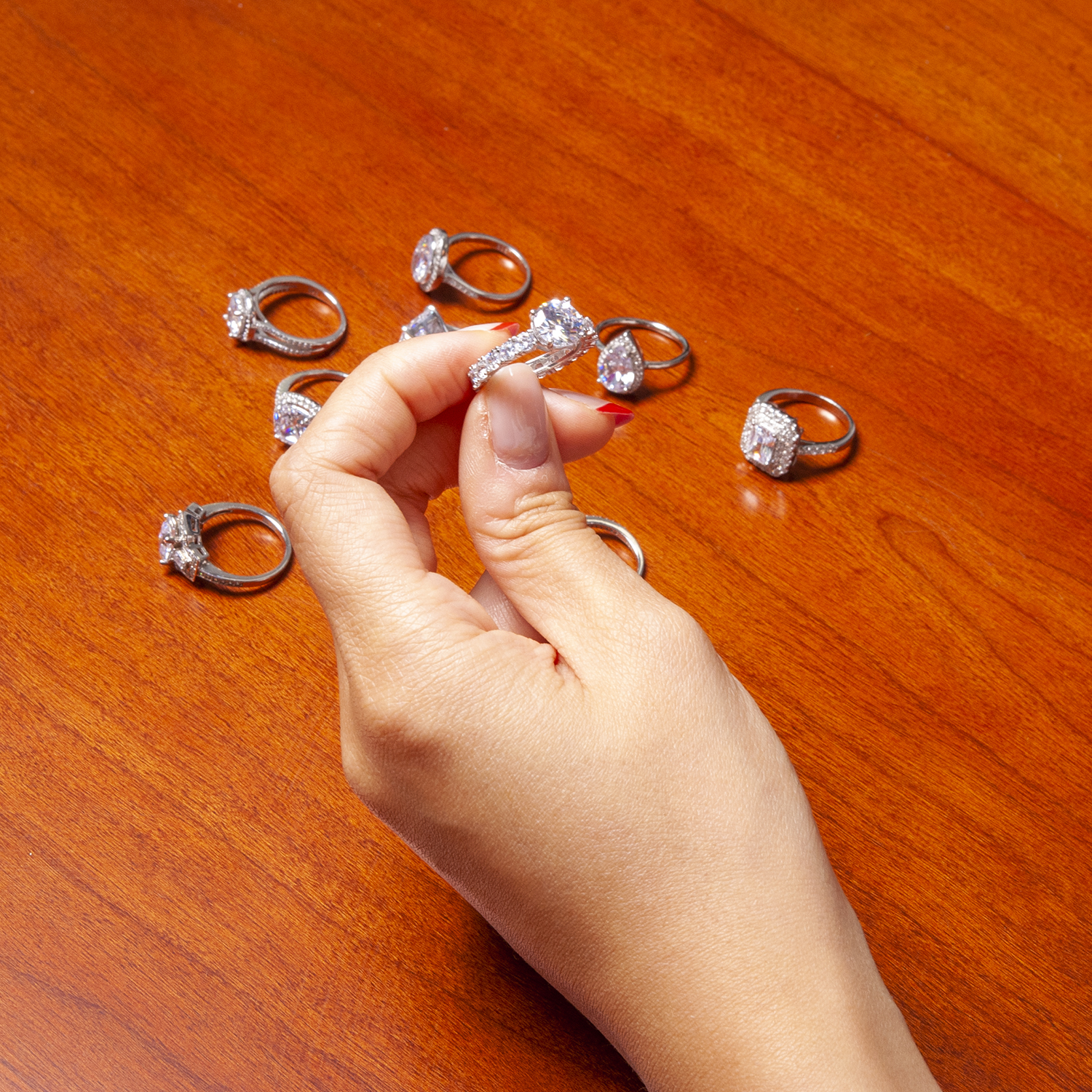 What's included in the Custom Jewelry Consultation?
Types of custom jewelry we can create:
Engagement rings
Wedding sets
Women's bands
Men's bands
Signet rings
Class rings
Cocktail rings
Bracelets
Anklets
Necklaces
Pendants
Charms
Earrings (pair)
Earring replacement (single)
Stone sourcing
Frequently Asked Questions
How long does a custom jewelry project take?

Based on the complexity of the design and the required materials needed, custom jewelry creations can take anywhere from 1-3 months from start to finish. Once you reach out using the form above, we'll get back to you right away to schedule an initial consultation/exploration of your custom jewelry design. We work with you every step of the way to iron out all the fine details of your design and cost so you always know exactly what to expect.

What if I'm not located in New York?

No problem! While our offices are in the New York City area, we work with clients from all over the world. If you're interested in jewelry concierge services and you're not nearby, let's connect via video chat and coordinate over email to make sure you get the same world-class experience no matter where you're located.

What is your refund policy?

Because every piece is a bespoke creation made exclusively for the client, we don't offer refunds on custom jewelry. Once you place your order, we won't be able to honor cancellations, refunds, or exchanges. But don't worry, that's why our Jewelry Concierge Service includes check-ins and approvals every step of the way, so you never have to wonder what's next.

How does the process work?

Our Jewelry Concierge Service is a multi-step process that starts with a free, no-obligation consultation. Your jewelry expert will answer any questions you have and discuss your idea for your custom piece in order to nail down the design details and provide you with a price estimate.

The next step is creating a CAD file, or a 3D rendering, which is needed to manufacture your custom jewelry. The CAD phase costs $150, and includes up to two revisions on the design. We want you to be over the moon about your piece, so your jewelry expert will help you nail the details and make sure everything is perfect.

Finally, we move into manufacturing. Think of the CAD file as a prototype — getting everything right in 3D will define what's needed to bring your custom piece to life. Your jewelry expert will create a final quote based on the approved CAD file and current metal and gemstone costs (which are constantly fluctuating). Once you're ready to move forward, our team of jewelers will get to work turning your idea into a reality.

Before you know it, you'll be holding your custom piece in your hands. 👌