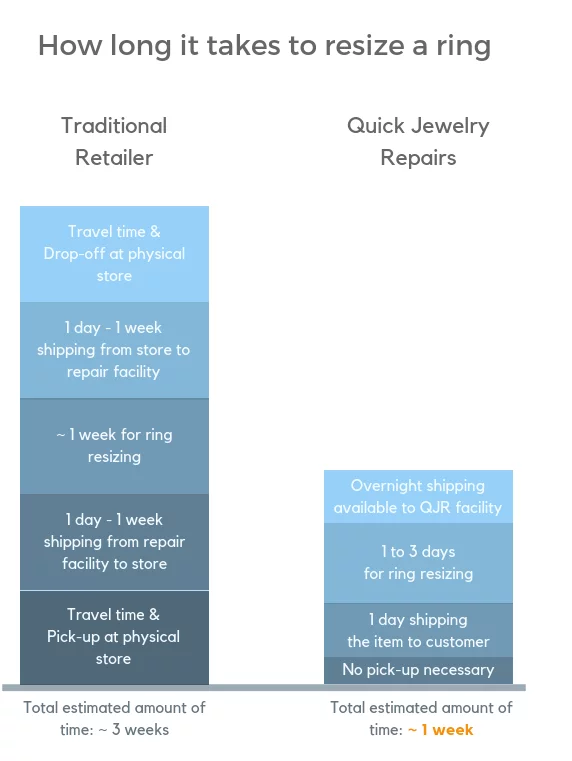 Online Ring Sizing FAQs
---
Ring resizing up starts from $35 + plus shipping and can go up depending on the type of metal and/or the number of sizes.
There is no table associated with this shortcode.
Ring Sizing/Resizing Service

Starts at $35 + Fast Shipping
The perfect fit, every time
"What if I don't know what size I want my ring?"
If you need to resize a ring up or down but don't know what size you need it, there are a few ways to DIY your ring size. If you already have a ring that fits you already, just check out our ring sizing guide here. Print out the page, place your ring on the sheet, and obtain your ring size that way. If you don't have a ring to find your size, the sheet has a quick how-to on how to find your ring size using a strip of paper and your finger.
To learn more about ring resizing, check out our article here.
Our ring resizing service is available to anyone in the US and our pricing starts at $35. Whether you need to resize your ring up or down, we're happy to help. And remember, all resizing services come with a complimentary Jewelry Spa Service so your ring will arrive in its best condition.
Get started with sizing down or sizing up your ring today.
And of course if you have any questions we are here to help ☺️
Not sure what your ring size is? Check out this video 👇