Starts from $20
Don't let your jewelry box become a graveyard for your once cherished pieces. Our reliable setting service sets your precious diamond into your necklace, ring, bracelet or other jewelry pieces of choice. This service includes the labor cost for setting the diamond you provide us. If we need any additional information We will reach out with additional information on diamond replacement once your order is submitted.
The cost is based on the size of your diamond:
For Side stones (carat weight .002 -.5 carats) = $20
For Center stones (carat weight .5 – 3.5 carats) = $40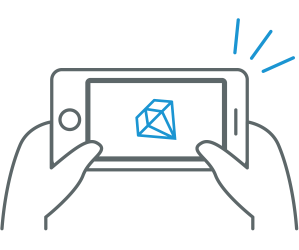 Place Your Order Instantly
Save the trip to the jeweler. Get started in 3 minutes or less. Select the service you need then customize your details and upload an image of your jewelry.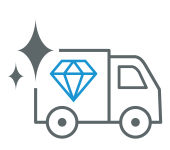 Fast Round Trip Shipping
We provide two shipping options via FedEx that cover the round trip (first to us then back to you). We ship back most repairs within 1 business day.

Peace of Mind
You are in good hands even before your jewelry gets to us. Every repair is insured by Lloyd's of London for up to $250k during shipping and when it's being worked on at our repair center.