Is a gift necklace or old bracelet too long for you to wear? Maybe you're not entirely in love with its current length? Here's how to shorten a necklace or bracelet.
The Chain Shortening Process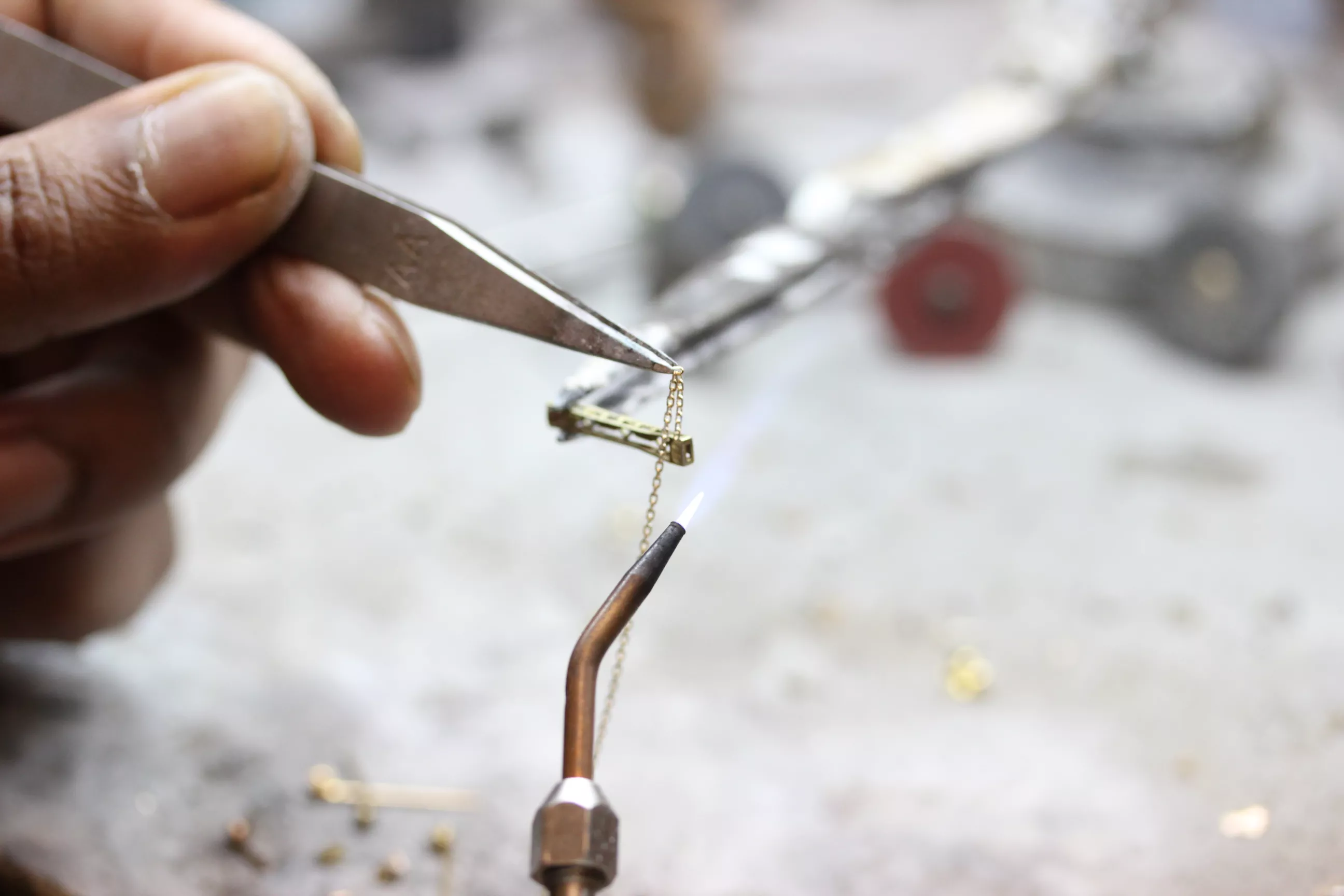 To shorten an item, the jeweler simply measures how many inches need to be removed from one area of the item. Next, they take out that portion and then reattach the clasp end to the rest of the necklace or bracelet that's been shortened. 
This is the most straightforward procedure for most simple chains, such as cable chains or ball chains. However, the process is different for other items that are more complex in design.
Shortening Complex Jewelry Pieces
Shortening rope chains, snake chains, and thick, stone-studded cuban/curb chains aren't as easy as the usual chain shortening process. While the principle of removing the section and reattaching the clasp to the remainder of the item remains the same, the process is irreversible for these items.
This is because the jeweler has to cut into the chain to size it, and this will damage the pattern of the item at that area. In the case of rope and snake chains this blemish is easily hidden by attaching the clasp to the area, but it should be noted that once removed, the extra portion of chain cannot be reattached if you want to lengthen the chain in the future.
Shortening tennis bracelets works the same way; because of how it's constructed, the removed area is difficult to reattach after extraction as the connecting portion that gives the tennis bracelet its flexibility has been cut. 
Cost and Turnaround Time
For most chain shortening projects, it's only $29 to cut off and reassemble the piece. However, items that are complex or made out of stainless steel will take more labor and time. These items range from $50 for a tennis bracelet resizing to $80 for a thick cuban chain shortening. 
Most items take same-day or 1 day turnaround time, while the large chains will require about a week to size and solder due to the thickness and the material. 
Now you're up to date on how to shorten a necklace or bracelet! Fill out the form or comment below if you have something you want to reduce in size; we can help you get started.