Can You Buy Jewelry For Yourself? (The Short Answer: Absolutely)
Written by Anna Currell
December 12, 2022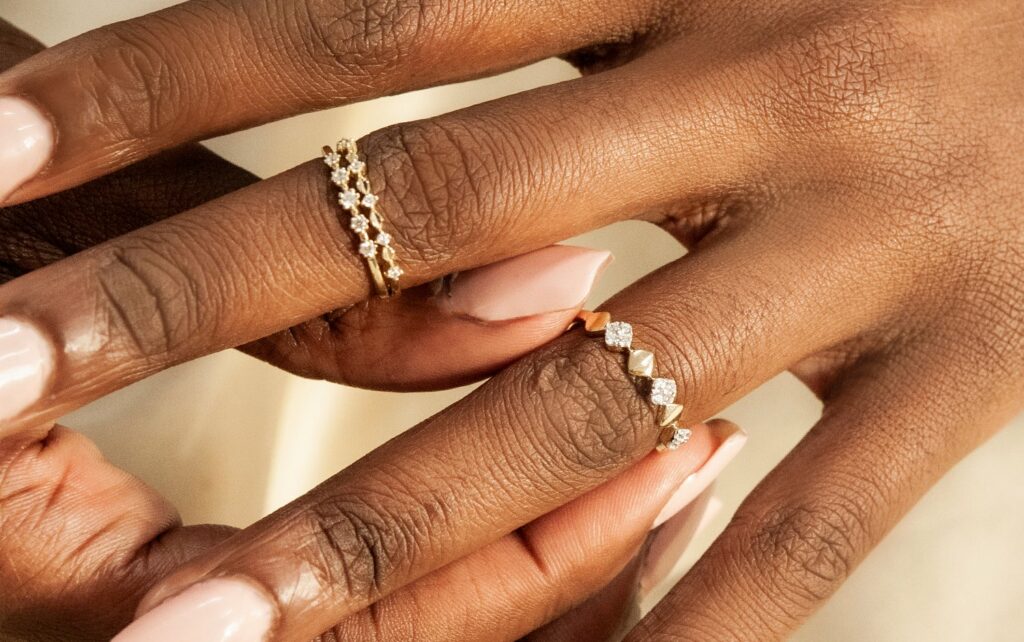 Jewelry is such a popular gift, it can start to feel like you have to wait for someone to pick out a beautiful, expensive, or special piece for you. But outside the cycle of birthdays, engagements, weddings, anniversaries, graduations, and all the other big gifting holidays, there's nothing stopping you from getting the jewelry you dream of another way: buying it yourself. Whether you're honoring yourself on a special occasion or splurging just because, we're here to empower you to treat yourself with jewelry. You deserve it!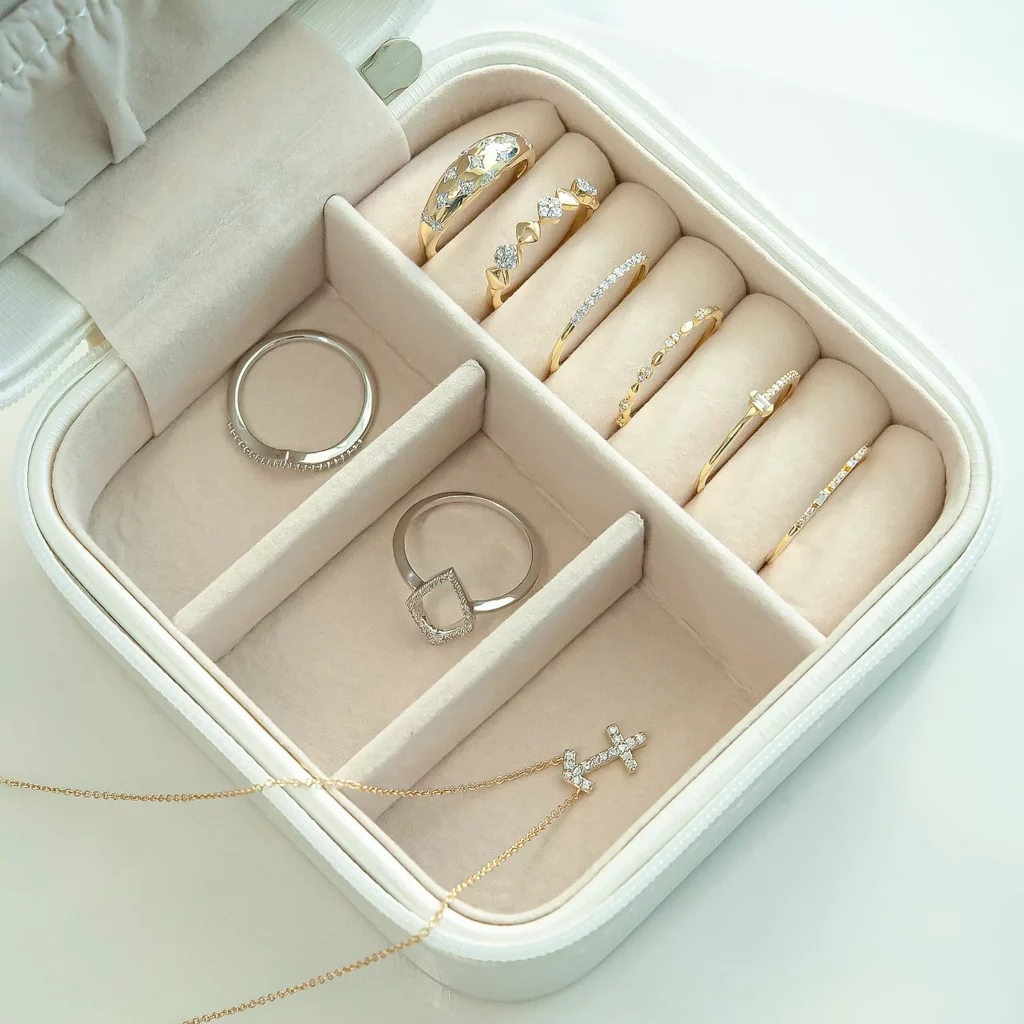 Benefits to Buying Your Own Jewelry 
We're changing the narrative; jewelry doesn't have to be given as a gift in order for it to be meaningful or important. There are plenty of reasons why buying yourself jewelry is a good idea. Here are a few to get you started:
Choose the jewelry you love 
When you're given a gift, there's no telling whether or not you'll like the piece that someone else has picked out for you. When you shop for jewelry for yourself, you'll end up with the perfect thing every time. You know what's most important to you — if sustainability matters to you, seek out a brand that uses recycled materials or lab-grown gemstones. If you want to support a local artist, find something you love from their collection. If opals are your favorite thing on earth, do a deep dive online for the stone of your dreams. You're in the driver's seat, so have fun making the choices that resonate with you.
Celebrate your wins
Although weddings and engagements seem to take the cake when it comes to diamond rings, jewelry can signify more than romance. In fact, 51% of millennial women say that they prefer to buy their own jewelry. Their top reasons? (Not that you need one…) Commemorating a special memory or trip, rewarding themselves for reaching a goal, or acknowledging big milestones in their lives, like birthdays or job offers. Honor the moments that matter most to you with your own special keepsake. 
Treat yourself with some self-care 
At the end of the day, remember that you're worth celebrating; you don't need a reason or an occasion to buy yourself jewelry. Your partner may wait for Valentine's Day to pamper you, but you deserve TLC all year 'round. Don't forget that you can appreciate and acknowledge yourself whenever you want.  No matter why you're celebrating ("just because" is a great reason), there's no reason not to buy and gift jewelry to your number one — yourself.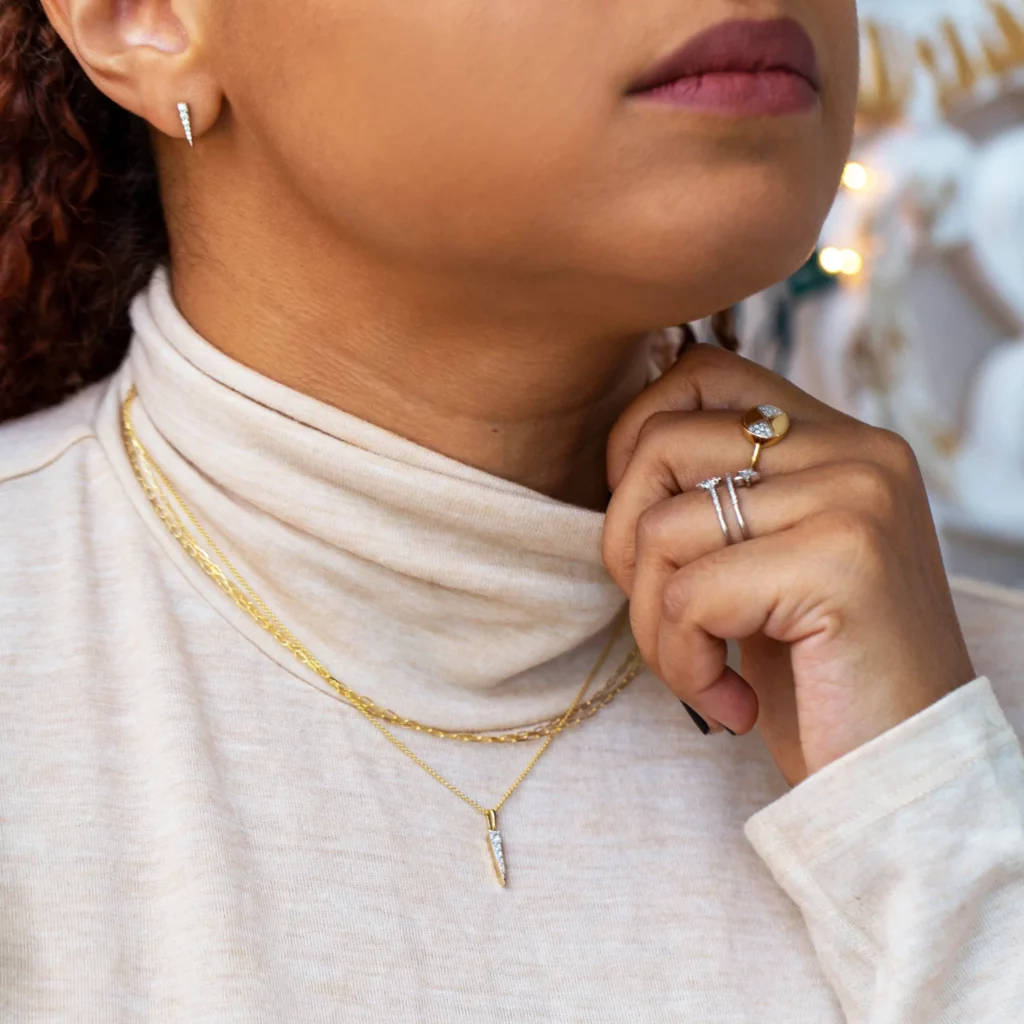 Occasions to Celebrate
Many gift-giving occasions are rooted in love and relationships (think engagements, anniversaries, valentine's day, etc.). But there are plenty of other milestones that deserve a little sparkle, and you can acknowledge them without anyone else's help. Here are just a few reasons to give yourself a gift:
Graduation or a new job:

Congratulations! Celebrate your promotion or degree with a special piece of jewelry and recognize all the determination it took to get here. That

luxury watch

you've been eyeing would make a practical and stylish choice with

lots of customization options

.  

New home:

A housewarming gift to yourself can be a great way to mark a new chapter in your life. Get a ring or a pendant

engraved

with the date you signed your lease or the coordinates of your new city. 

A birthday:

Who said birthday gifts have to come from other people? A great way to honor another trip around the sun is giving yourself a pair of birthstone earrings or a necklace pendant featuring your zodiac sign.  

Accomplishing a goal:

Achieving your dreams is a big deal — whether you completed your New Year's resolution, met an exercise goal, or started improving your health, acknowledge your hard work and commitment with something you can wear. A ring will keep your milestone in your field of vision, reminding you that you can do anything you set your mind to. You can even swap out the

gemstone

once you reach another goal, giving yourself a little upgrade (without having to worry about offending the gift-giver).  

Welcoming a furry friend into your life:

A new pet can completely change your outlook on life. Make your adoption day one to remember with a collar tag for your new best friend and a matching pendant for yourself, like this diamond-studded one from our sister brand,

Miki & Jane

. You can even get the pieces engraved with the date, your names, or a little paw print. 

The occasion of simply existing:

Life is awesome. Why not celebrate it? Pick out a statement piece that you can wear to special occasions, or find an everyday piece to add to your

jewelry capsule collection

. You don't need to accomplish anything in order to give yourself something beautiful.  
If you're gifting yourself a piece of jewelry, why not get exactly what you want? You can create your very own custom jewelry; start from scratch or take elements from jewelry you already own to make something that's completely you. Who knows you better, after all? And while you're taking care of yourself, don't forget to take care of your jewelry too. Show your pieces some love with regular maintenance; we recommend a professional cleaning every six months to keep your jewelry looking its best.