5 Ways To Customize Your Luxury Watch, From Engraving to Gold Plating
Written by Anna Currell
September 21, 2022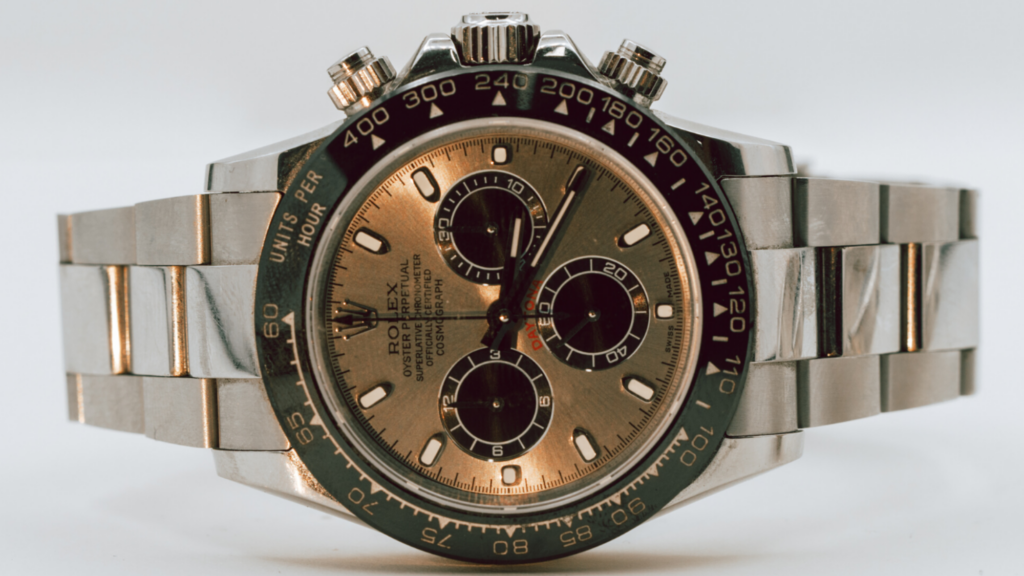 Your luxury watch can do more than just tell time — it can also provide you with a canvas for self expression. Wearing an everyday staple piece around your wrist can help define your signature style: modern, elegant, classic, or otherwise. Once you've found a watch you love, there are plenty of ways to make it even more personalized to suit you. Here are some great ways to customize your watch:
Get a Custom Engraving
A custom engraving is an easy way to make your luxury watch completely unique. The best part about engravings is that you can get as specific as you'd like; the options are limitless. You can make it meaningful by engraving your kids' names, commemorating a special occasion with a date, or even selecting a photo you love to be etched into your watch. Get a little more personal with an intimate reminder, an inside joke to make you smile, or an inspirational quote to give you a boost of confidence. An ornamental design can also give your watch some character. Get creative with your engraving and choose something that represents your personality, your values, or your style. 
In addition to designing the content of your engraving, you also have some different options for placement. The most common watch engraving spot is on the backside of the watch face, but you can also opt to engrave the band or the metal surrounding the watch face at the bezel or the lug. These nontraditional placements are sure to make your watch stand out, since you won't have to flip the watch over to read the inscription.
Go For Gold Plating
Gold plating adheres a layer of gold to the metal surface of a watch or piece of jewelry, giving it an entirely new look. The most common type of gold plating is electroplating, which uses chemicals and electricity to form a seal between the gold and the base metal layer. Gold plating can differ in its thickness, which we measure in microns; the more microns, the thicker the gold and the longer it will last. This is a popular option because it's just one simple step that makes a transformative change to the watch's aesthetic. To learn more about the process, read our guide to gold plating.  
Switch Up the Bands
If you've ever gotten bored with the look of your watch, a new band is a great way to shake things up. Having an assortment of bands keeps things interesting; you can swap in a new band to match your mood, your outfit, or the occasion. There are plenty of style avenues you can travel, too: stainless steel links, rich leather, snakeskin pattern, or even a water-wicking synthetic blend for exercising with your watch. Change your band daily, based on your activity, or every few months to easily get a new look without buying a new watch. Versatility is a powerful tool!
Add Some Bling
Don't leave the sparkle to jewelry alone — give your luxury watch a little flair by adding some diamonds or gemstones. You can go for a subtle touch of bling on the bezel, or go all in with a fully encrusted band. Keep in mind that the change might be permanent depending where on the watch you apply the jewels, so make sure you feel confident about your decision before you start bedazzling your timepiece.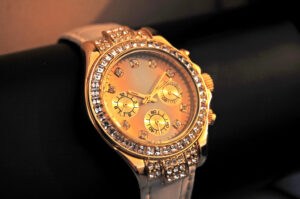 Give It Some Extra TLC
If you wear your watch often, it's normal for it to be exposed to dirt, bacteria, and residue; it's a good idea to have luxury watches cleaned every six months. Dents and dings are also common, and they can be easily fixed with a simple cleaning and polishing service. If your watch face is starting to show scratches, go for a full crystal replacement. You also want to be sure your watch is always keeping good time, so consider getting the movement serviced every now and then. Watch batteries should also get some attention; they don't last forever, so don't wait until your clock stops ticking before you get it checked out. Have your watch maintenanced regularly to make sure it's in tip-top shape. 
The best part about these customization options is that they're not mutually exclusive. You can try them all, or mix and match depending on your mood. When you're ready to try one on, Quick Jewelry Repairs can provide gold plating, engraving, cleaning, or any other watch service you might be interested in. No matter what you choose, don't forget to have fun!