5 Creative Watch Engraving Ideas for 2022
Written by Anna Currell
September 8, 2022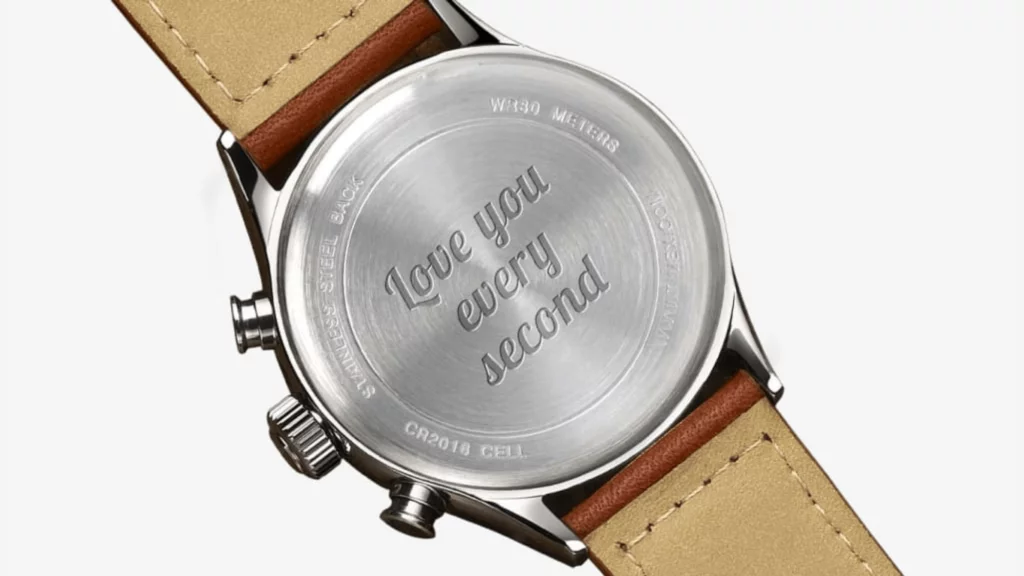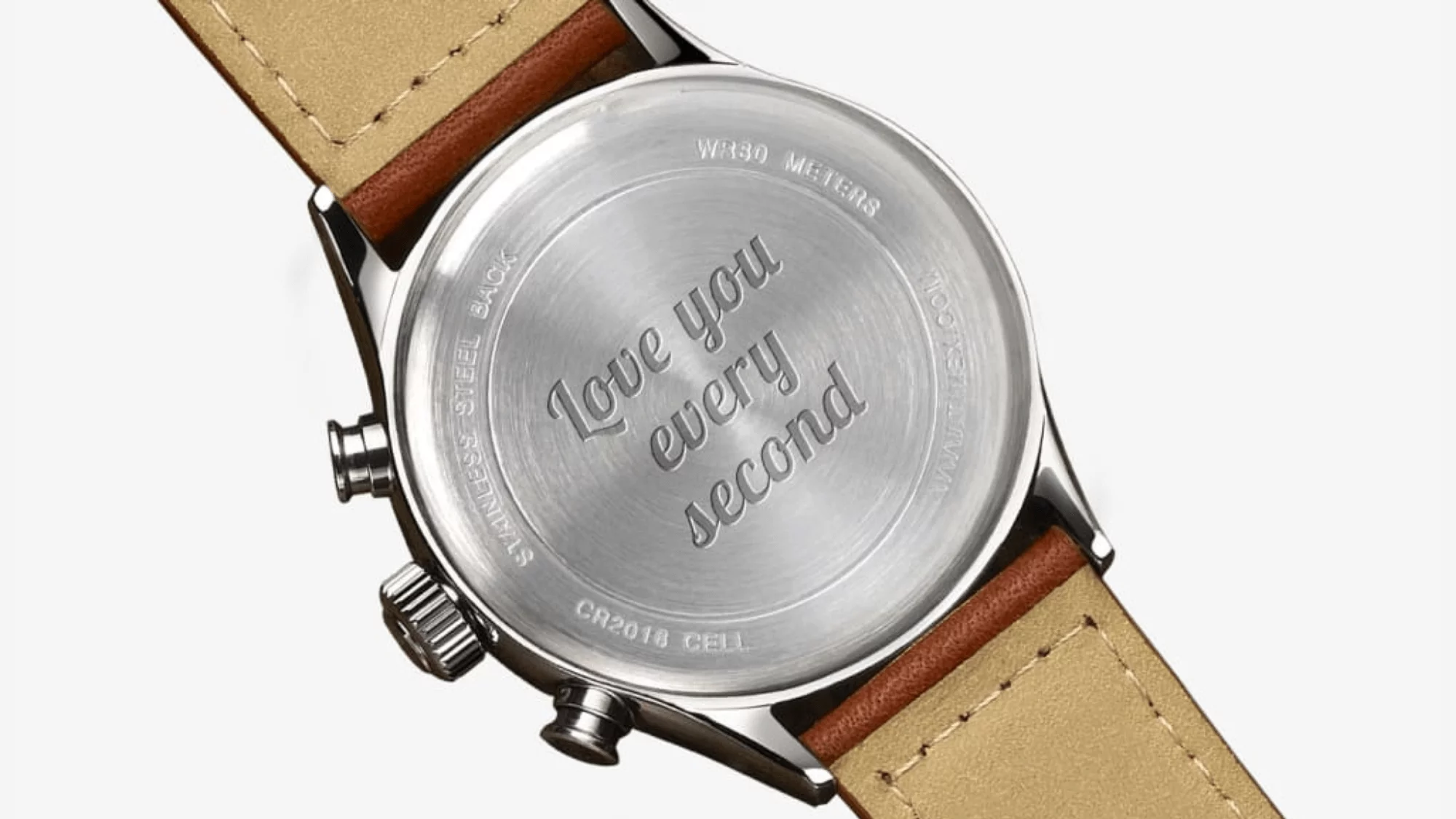 Getting a watch engraved is a fun, unique way to customize the item that many of us wear every day. You can make it personal with a little flair for yourself, or add a layer of thoughtfulness to a gift for someone you care about. After all, time is a gift — that's why they call it the present (sorry, we couldn't help it). 
There are so many options when it comes to watch engravings that it can be hard to narrow it down. It's always a good idea to cater to the person who's going to be wearing the piece, so focus on adding creative touches that will be meaningful to them. Here are some ideas for how to bring emotion, memory, and even a little humor into your watch engraving project:
Creative Watch Engraving Ideas
Make it Meaningful
Take it up a notch; instead of simple initials or a monogram, make your engraving specific and meaningful to you. A few years ago, Paul Newman's Daytona watch caused a splash when it went up for auction. The watch is customized with an engraving from his wife, Joanne Woodward, reminding him to drive slowly. "Drive Carefully – Me," it reads. Engrave an inside joke, a message to or from your sweetheart, a reminder to be careful on the road, or a nudge not to take yourself too seriously. Use your engraving as an opportunity to create a thoughtful and purposeful message. 
Create a Family Heirloom
It's never too late to start a tradition. If you have a family motto, a special quote, or even a family crest, engraving it onto a watch will make passing the piece down that much more significant. You can inscribe your children's names, the outline of your home state, or the name of a beloved family pet complete with a set of paw prints. Decades from now, a watch gifted to the next generation will mean even more to a family member if there's something inscribed that represents your family ties. Engraving your family's last name is another great way to make your timepiece a keepsake.    
Mark an Occasion
Engraving a message on a watch is also a great way to mark an occasion. You can commemorate an event with a phrase, the date, or even a nod to the watch itself. "I'll love you until the end of time," or "every second I love you more," are fun puns that give a little nod to the watch instead of focusing on a specific occasion. Or you can also engrave a simple date to celebrate a retirement, engagement, graduation, or birthday, for example. 
Name the Time and Place
Geographical coordinates are a great way to symbolize the importance of a location. Engrave the longitude and latitude of the place where you met your partner before you gift them with a watch on your wedding day. Or inscribe the birthplace of your child on the back of a watch for a Father's Day present. 
A Picture Is Worth a Thousand Words
As long as you can turn an image into a line drawing, you can have it engraved on your watch. Start with a photo, a special doodle, someone's signature or name in their own handwriting, a city skyline or recognizable landscape; the options are endless! You can even select an emoji that represents a joke or story, or choose a simple photo that can work as an outline. The sky's the limit — get creative!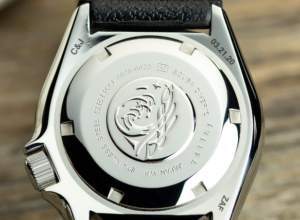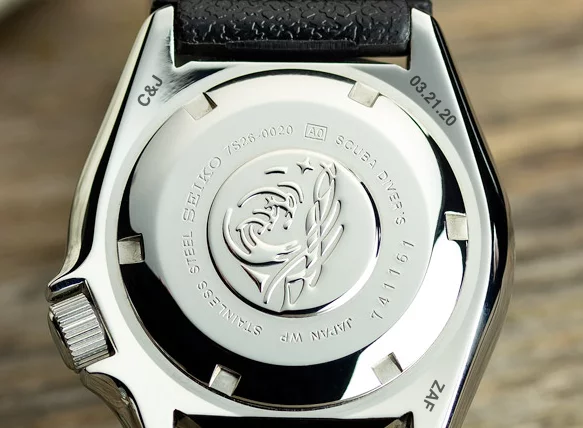 Tips for Watch Engraving
Tip #1: Consider Placement
The back of a watch face is what comes to mind when most people think of watch engraving, but that's not your only option! You can also choose to engrave the band or the edge border of the watch's face, as long as they're made of metal. These are great choices if you want to make sure you can see your engraving while you're wearing your watch, instead of having to take it off and flip it over. 
Tip #2: Add Some Style
Once you've decided what you want to have engraved on your watch and where, think about the style of the engraving. Factors like size and the font will change the effect; if you opt for an intricate monogram or image, then making it too small might obscure some of the details or make the message illegible. A complicated font might also cloud the overall look of the engraving. We recommend keeping it as simple as possible — choose a clear font that's easy to read and make sure the design is big enough to be seen clearly.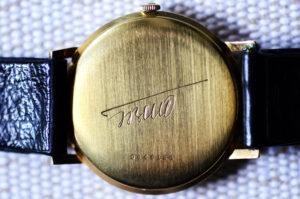 Tip #3: Take Your Time
While engravings can be removed by the right jeweler, avoid any errors or rushed planning by taking your time to consider the best message to add to the watch. Contemplate the message or image, reflect on the recipient (even if that's yourself!), and study the style you want to choose. To really make it personal, try not to rush into it. 
What will you engrave on your watch? Get started with a custom watch engraving at Quick Jewelry Repairs today.