The 8 Best Ways to Care for Your Heirloom Jewelry Pieces
Written by Anna Currell
March 2, 2023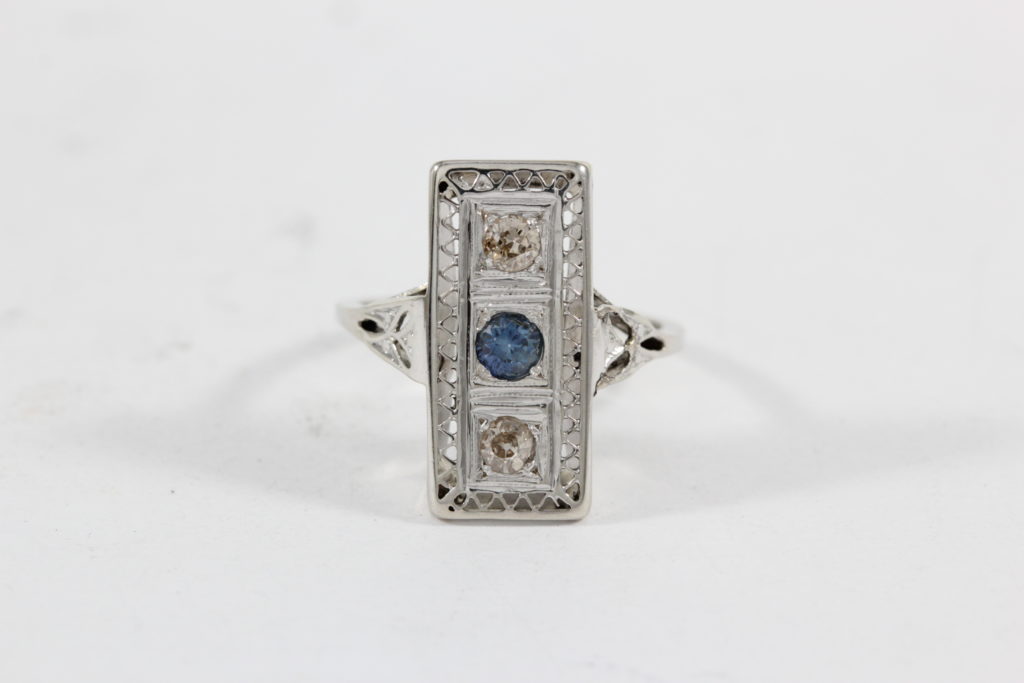 If you've inherited heirloom jewelry, it's probably very special to you. Not only is heirloom jewelry beautiful and trendy, but each piece also carries stories, memories, and history with it. Whether it's your great grandmother's wedding ring, an antique watch with an engraved family crest, or a pair of delicate vintage pearl earrings, taking proper care of your piece can improve its longevity. To make sure that your treasures remain in great condition for years (and even generations) to come, here are some of the best ways to care for your heirloom jewelry:
#1: Get Your
Heirloom Jewelry
Appraised and Insured
First visit a jeweler for an appraisal, which will give you more information about your jewelry, like the gemstone quality, measurements, weight, and most importantly, the piece's estimated value. All these details will help you know how to care for your heirloom piece, but they'll also help determine how it should be insured. Insuring your jewelry is an important part of protecting your pieces, especially if they're particularly valuable. While nothing can replace the sentimental value of your heirloom jewelry, if your pieces get damaged or lost you'll still have peace of mind that they're covered. Insurance could help you to replace your jewelry, and some jewelers can custom create replica pieces. Insurance is a good idea for your most valuable heirloom jewelry. 
#2: Make Sure Your Jewelry Fits Well
To prevent loss or damage, make sure that your heirloom jewelry fits you well. For example, if a ring or bracelet is too big, it can fall off and get lost while you're wearing it. Similarly, you won't be able to wear and enjoy a ring or bracelet that's too small. Getting minor adjustments like ring resizing and chain lengthening or shortening can improve your experience with your jewelry and keep it safe while you wear it.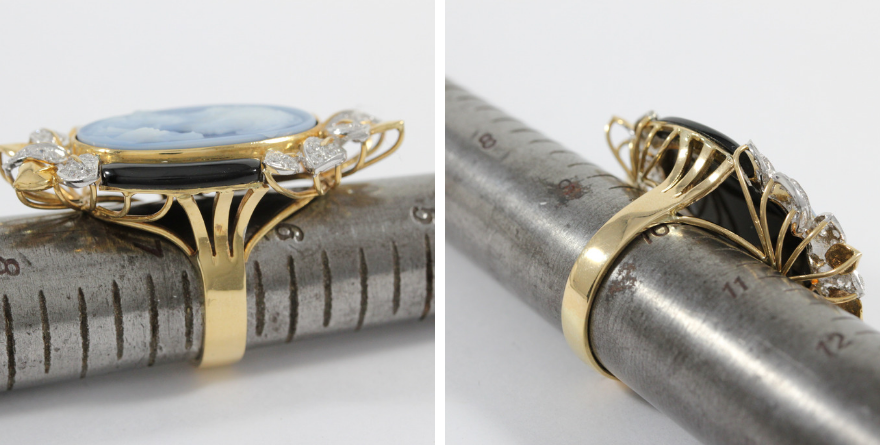 #3: Clean Your Jewelry Regularly 
After each wear, be sure to give your jewelry some TLC at home. Tending to your jewelry doesn't have to be complicated; the best way to keep it safe and sparkling is to give it a gentle wipe-down with a soft cloth after wearing it. This can remove any residue, like soap or bacteria, and help to prevent buildup and tarnish. If necessary, you can use water and a gentle soap for a deeper clean, but be sure to dry it thoroughly. 
#4: Remove Your Jewelry When It Could Get Damaged
Be sure to remove your heirloom jewelry before using any chemicals or solvents, jumping into the swimming pool, or working out at the gym. Sweat, chemicals, salt, and water can be harmful to the metals and gemstones in jewelry, especially if you're wearing antique pieces that might already be brittle or delicate. Contact with hard surfaces can also scratch your jewelry, so be sure to remove it before playing sports like lacrosse, hockey, or golf, for example. 
#5: Store Your Jewelry Safely
There are all kinds of ways to safely store your jewelry: jewelry boxes, velvet pouches, softly-lined dresser drawers, necklace trees, ring dishes, the list goes on. Here are the 3 basic rules of safe jewelry storage: 
Make sure that your jewelry isn't rubbing against any other pieces or hard surfaces.

Keep your jewelry in a

cool, dry place away from moisture

or extreme temperatures.

Store your jewelry away from ledges or heights that may increase the chances of a fall.
#6: When Getting Ready, Put On Your Heirloom Jewelry Last 
When getting accessorized for the day, be sure to put on your heirloom jewelry last. It's a good idea to take care of things like showering, putting on lotion, and spraying perfume before you accessorize with your precious pieces. Since we already know water, chemicals, and certain types of lotions can tarnish your jewelry, it makes sense to keep your heirloom pieces away from your primping process to avoid contact with harmful substances.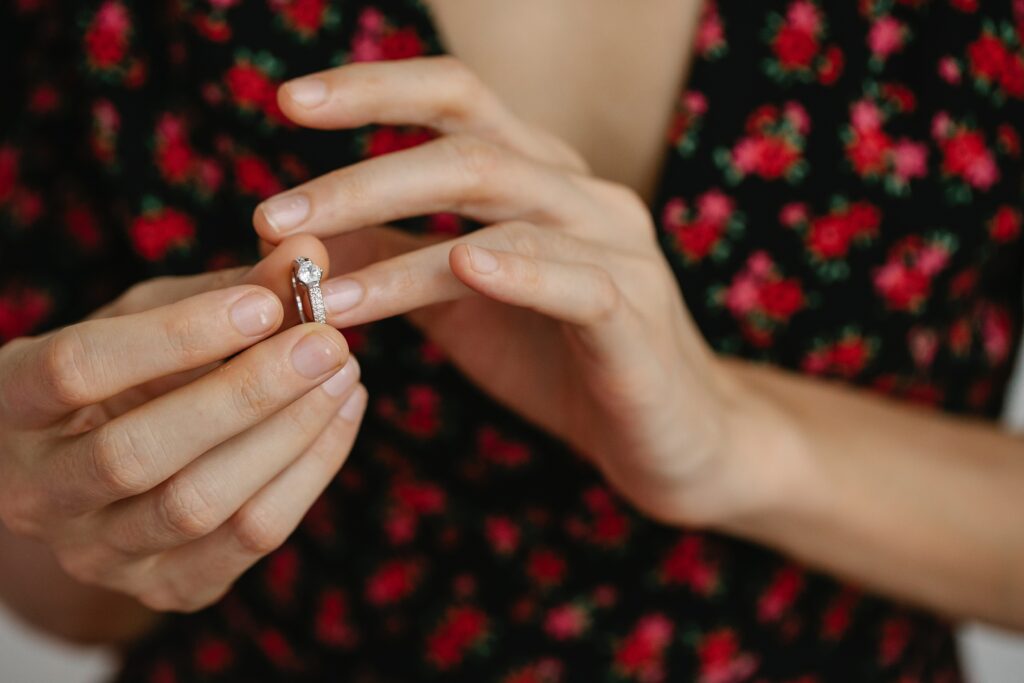 #7: Keep an Eye Out for Any Potential Damage 
Jewelry that has already seen several lifetimes is often more prone to damage than newer pieces, so keep an eye out for precarious settings or delicate chains. Getting ahead of a major repair can save you money and time in the long run, so it's a good idea to be especially vigilant with brittle prongs, loose gemstones, and weak chains. A jeweler will almost always be able to repair these issues, but it's still best to get ahead of the problem before pieces get lost or serious damage sets in.
#8: Get Your Jewelry Professionally Cleaned 
To keep your jewelry in the best possible condition, you'll want to take it to be professionally cleaned by a jeweler every six months or so. A jeweler can perform a steam cleaning to safely and effectively tackle any stubborn grime, followed by a thorough polishing to return the luster to your pieces and make sure they look as good as new. 
Keeping your heirloom jewelry looking its best and lasting longer isn't as difficult as it may seem; following these steps will keep your pieces in their best condition for years to come. Our jewelers at Quick Jewelry Repairs can give your pieces the full spa treatment to keep them shining and sparkling.