Jewelry Gift Ideas: Find the Perfect Piece for Any Occasion
Written by Anna Currell
October 25, 2022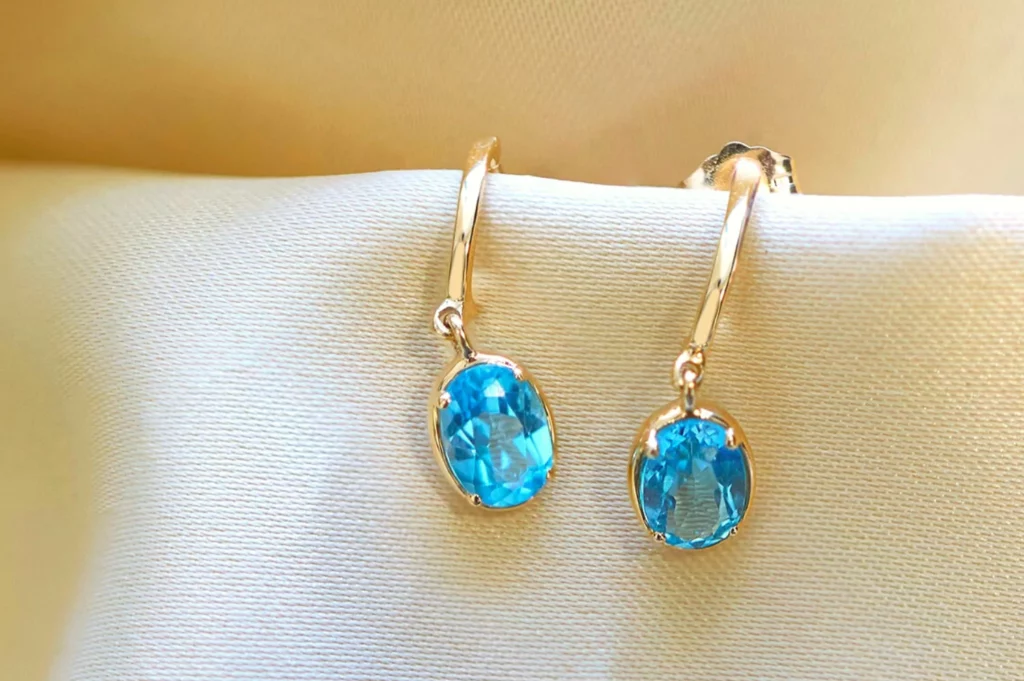 Have you ever looked at the calendar and realized that your sister's birthday is right around the corner or your best friend's wedding is next weekend… and you still haven't found the perfect present? We've been there. Getting the right gift for a big occasion can seem like the hardest part of celebrating; you want to show you care in a meaningful way and find something the recipient will love (and actually use). That's why we like the idea of gifting jewelry for these special occasions; jewelry gifts are sentimental mementos as well as lovely, practical accessories that can be worn for years. Jewelry is also a gift that can be personalized to anyone, as long as you take the time to find the right one. Here are a few ideas to get you started with jewelry gifts for the big milestones in life.
For Graduation 
Graduations celebrate huge accomplishments; getting through any kind of schooling takes hard work and commitment! Marking this occasion with a gift they can wear forever will remind them of your support and encouragement, and pay special tribute to their own dedication. 
An Engraved Watch:

A watch is a practical gift that they can wear every day. You can customize it to be even more special with an

engraving

of the graduation date, their name, or their initials.

A Special Ring:

A class ring is always a great way to remember an educational experience, or you could go with something a little more offbeat like a moonstone, which symbolizes new beginnings and will celebrate the next step in their journey as much as the graduation itself. 
For An Anniversary 
A great place to start for an anniversary is to look up the traditional gift given for the number of years you're celebrating; each milestone is represented by a different substance or object. Don't worry about taking the materials too literally; you can get creative and use the suggestion as a prompt for more brainstorming. Here are a few classics:
1 year, Paper:

Take a more symbolic route around the paper anniversary with a gold origami crane charm or a paperclip pendant, like this one from our sister brand, Miki & Jane. 

3 years, Leather:

A classic leather watch band is a great staple for anyone to have, and you can opt for either a brand new watch or a band to complement one they already love. There are also plenty of interesting pieces made of leather; look for bracelets, lariats, or cufflinks if that fits the person's vibe.

5 years, Wood:

You can really branch out with this one (pun intended). Try incorporating wood into a ring or pendant for a really extravagant and

unique custom gift

, or find a beautiful wooden jewelry box to accompany a new piece of jewelry that caught your eye.

15 years, Crystal:

Crystal vases or dinnerware are the traditional interpretation of gifting beautiful crystal jewelry for a fifteenth anniversary. There are so many beautiful kinds of crystal, or riff on the theme by taking the crystal healing route; many believe that crystals hold special powers like providing good luck, love, and longevity. Find one that represents your relationship (like opal, which is believed to bring happiness), and select a setting in a ring, necklace, bracelet, or pair of earrings. [link to spiritual jewelry]
For Your Wedding Party
A small jewelry gift is a sweet gesture to show your gratitude for the people who stand by you on your wedding day. After all, they've probably taken time off of work, traveled, and paid for a new outfit for your big day. Thank them with something that will remind them of your friendship and that they can even wear on the day of your nuptials. 
Cufflinks:

Keep your pals' shirt cuffs looking classy with matching

cufflinks

. They can wear them at every future wedding they attend, but they'll always think of you. 

Necklaces, Bracelets, or Earrings:

Knotted metal ("I can't tie the knot without you!") or classic pearl pieces are a sweet and simple option. Even if they never wear their wedding party outfits again, they can always wear a beautiful piece of jewelry. 

Small Traveling Jewelry Boxes:

If you're having a destination wedding or if your friends are traveling a long distance, jewelry boxes are a great way to thank them. And if you send them out in advance, your friends will be able to break them by safely packing their jewelry for the wedding.
For A Birthday
Make someone feel special on their big day with a piece of jewelry that's perfectly personalized to them, no matter whether they're celebrating their fifteenth or their fifty-fifth birthday. 
Zodiac Sign Jewelry

: For a very on-theme gift, find their sign in a necklace, ring, or pair of earrings.

Zodiac jewelry

is very popular; it's a conversation-starter, it can be deeply meaningful (especially if the wearer strongly identifies with their sign), and it's an instantly personalized piece of jewelry. 

Permanent Jewelry

: Take the person of honor on a

permanent jewelry

outing for their birthday! You can even make it a surprise. Permanent jewelry is a fun way to mark an occasion, and the piece will become the staple part of their collection that always reminds them of you.
For New Parents
Becoming a new parent is an occasion worth marking with a gift you can keep forever. Celebrate the new parents in your life with a special piece of jewelry they can wear every day.
Birthstone:

Gift new parents a ring or necklace with their baby's

birthstone

in it. Choose a piece that has room to grow so they can add on more pendants or gems if they have more kids in the future. 

Nameplate Necklace:

A strand with their baby's

name

or initials is a sweet way to keep their baby close to their heart at all times. You can even get a matching set for the little one as well! Make sure they'll be able to

lengthen the chain

to grow with them as they get older.  
To make your gift even more personal, add an intimate touch by engraving a message, date, nickname, or inside joke on the jewelry you've selected. The recipient will be delighted when they see the message and understand that they've been given a personalized, completely custom piece they can keep forever. Check out Quick Jewelry Repairs' engraving services if you already have a jewelry gift picked out, or contact our expert bespoke jewelry team if you want to get started designing a one-of-a-kind piece from scratch.