How to Create a Capsule Jewelry Collection
Written by Anna Currell
August 17, 2022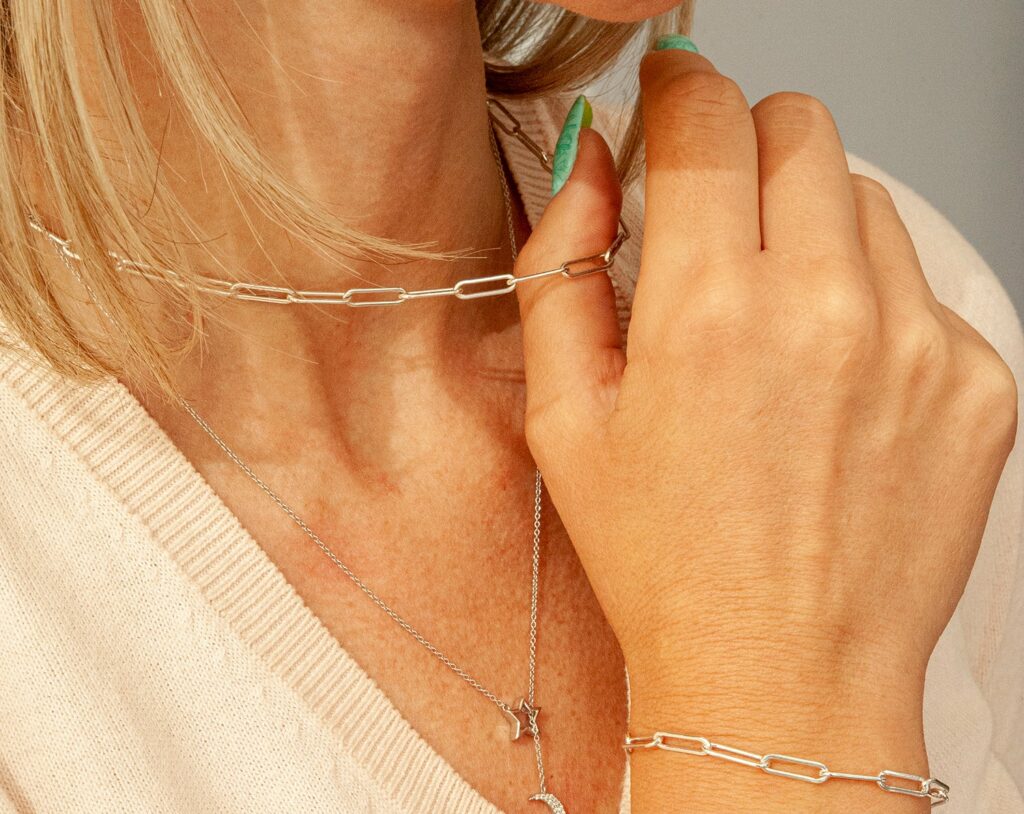 Curating a capsule jewelry collection is a great way to be sure that you're always well accessorized with a signature style that's all your own. But building an entire collection of jewelry can seem overwhelming when you're starting from scratch. Wondering where to begin? Here are some helpful tips to get you started.
What Is a Capsule Jewelry Collection?
A capsule jewelry collection is a set of jewelry that you can mix and match to wear with anything for any occasion. Curating pieces that you will always be glad to reach for will help you avoid decision fatigue while you're getting dressed, so you can focus your attention on other more important things. The best way to approach building a new collection is to make sure you have at least one piece in each of a few categories of jewelry. There are plenty of styles to choose from, but whatever your preferences are, the most important thing is to find pieces you love.
Jewelry Types That Belong in Your Capsule Collection
These are the main categories of jewelry that you should include in your collection.
Earrings
Let's start at the top! Earrings can draw the focal point of an outfit up toward your face and add a little sparkle to an everyday look. Start by considering classics like hoop and stud earrings that can pair nicely with most jewelry without overpowering your overall look. Then find one pair of statement earrings for when you need to jazz it up and make a splash. Check out these photos for inspiration: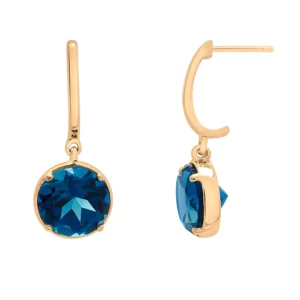 Necklaces
With necklaces, simple selections are key because they'll almost always look good together. Layering minimalist necklaces is trendy and fun, and you can avoid another decision if you have two pieces that work together. A great hack is to find necklaces that are about an inch or two apart in length. (But don't worry if you find one that's too long or short to pair perfectly; you can always lengthen it!) Either on its own or paired with another piece, a simple necklace can create a look that feels both elegant and effortless.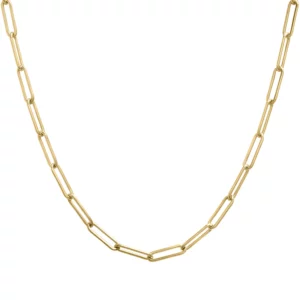 Bracelets
To add a small touch of shine to your wrist without overwhelming an outfit, try selecting an understated bracelet. Alternatively, bangles are an excellent capsule option because they can provide an array of styles: wear one for a simple look, or stack several bangles together for something more eye-catching. When you want to spice it up, a large cuff bracelet is the perfect complement to delicate earrings; keep one in your arsenal for a quick way to level up your style.
Rings
Here's a fun chance to get creative: with ten fingers and tons of rings styles out there, you can create all kinds of different looks with just a few staple pieces. Bring some versatility to your everyday outfits with ring combinations that match your vibe. Start with some assorted bands in any style, and try pairing them with a gemstone, signet, or enamel ring to give you plenty of versatility.
Watches
A timepiece is another great staple for your capsule jewelry collection. There are plenty of options out there, so make sure your timepiece matches the rest of your capsule. You could select a classic luxury watch or a modern smartwatch, for example. Or if most of your rings, necklaces, and earrings are gold, you might consider gold-plating your smartwatch. Or maybe you'd prefer a stainless steel watch that pairs nicely with sterling silver jewelry. Either way, watches are an excellent investment.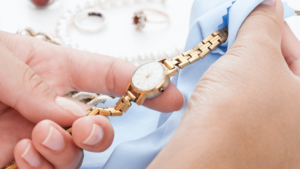 3 Ways to Start Your Capsule Jewelry Collection
Here are three things to keep in mind as you curate your pieces and build out your collection.
Tip #1: Balance Classics and Statement Pieces
Purchase one classic piece of jewelry that will work for almost any occasion or outfit, like a pair of gold hoop earrings. With your go-to choice established, you can start to look for those interesting, bold, exciting options that you may not wear every single day. For each category of jewelry pick at least one classic and one colorful, statement piece. That way, you'll have plenty of options to choose from depending on your outfit, occasion, and mood. For example, you may want to wear simple rings and bracelets with a colorful pair of earrings for a date night. When you're headed to work, you might put on your most interesting pair of earrings to liven up that Zoom frame. With a balanced collection, you'll be prepared for anything and you'll never get bored. 
Tip #2: Find Your Metals
While mixing metals is always on-trend, you may prefer to select the metal that suits you best and stick to it! This can help you narrow down your preferences as you add to your capsule, automatically creating a cohesive look. Even among metal types, there are a variety of finishes that allow you to get the mixed metal aesthetic even if you're technically sticking with a single metal type. You might opt for platinum or white gold for a sleek and silvery finish, or yellow or rose gold for a warmer look. 
Tip #3: Let Your Collection Grow Naturally
Take your time! Reflect on your own style, research the types of jewelry you prefer, and play with the combinations you can create. You may come across a designer or brand that you love, or you might want to pick pieces from a variety of places as you find them out in the world. There's no rush when making a capsule jewelry collection, and the more you add to it the more you'll feel inspired to continue refining your selections. Invest in your jewelry, and invest in your style! It's OK if it takes time.
What will you pick for your collection? Regardless of the pieces you choose, remember that your capsule jewelry collection is a long-term investment. To keep your jewelry at its best, be sure to get your pieces cleaned and polished about every six months.