13 of Things to Consider When Buying a Diamond Ring
Written by Serena Norr
January 26, 2018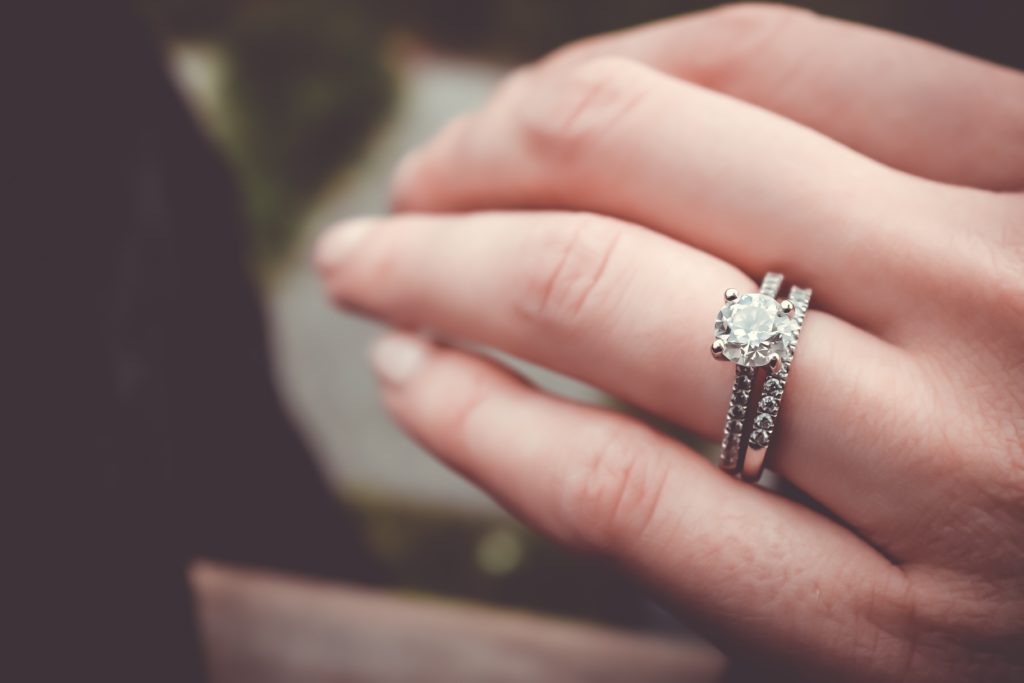 Buying a diamond ring is such an important, special and scary moment. Its's also an expensive piece to purchase with so many factors to consider. From sizing to cut to the shape of your diamond, check out everything you need to consider before you make this major purchase.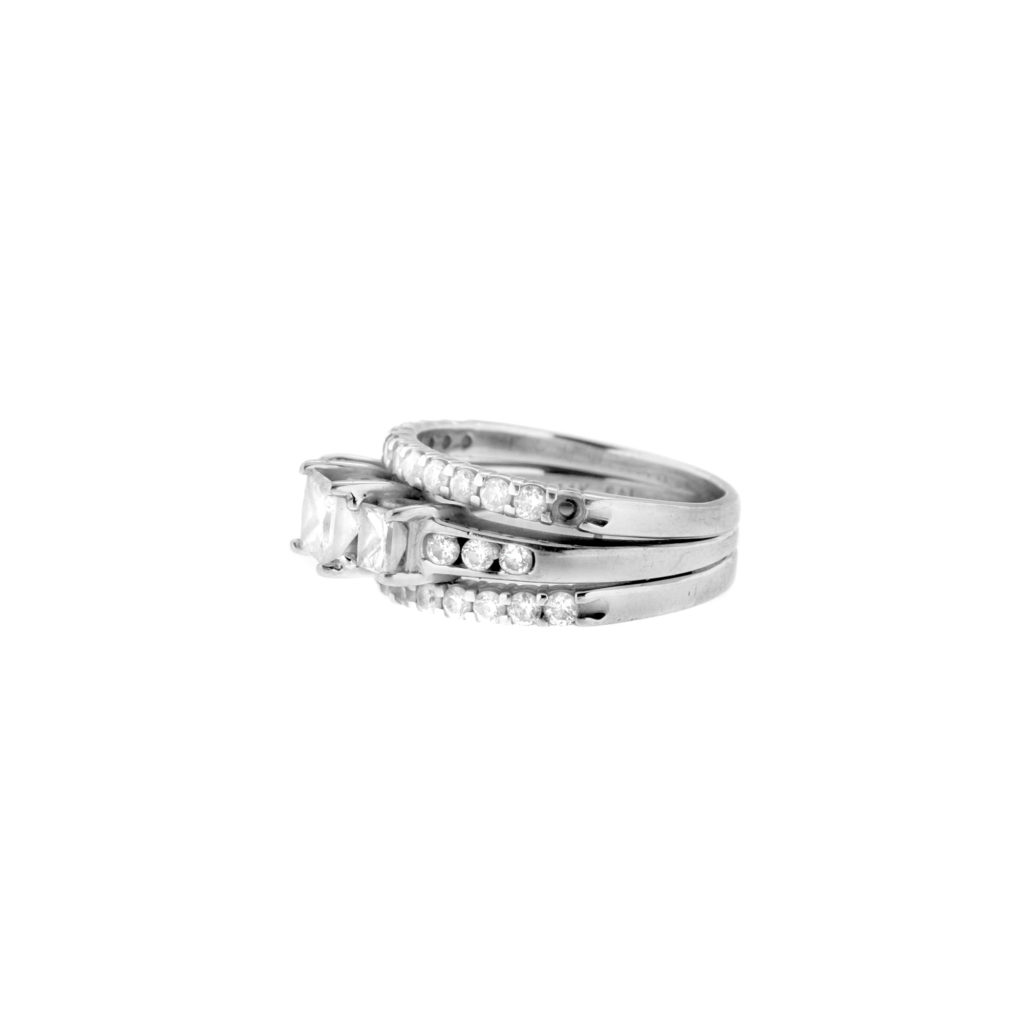 1. Is it a Surprise?
The first thing you'll want to do before buying an engagement ring is deciding if you want the ring to be a surprise. Some grooms really want this moment to be a big surprise, but some couples want to talk about buying a ring before the big shopping day. If you and your special someone have never spoken about an engagement ring, it's not a bad idea to drop a few hints.
2. Ask Your Significant Other's Friends
If you've decided to keep the big day a surprise, you'll want to ask your significant other's friends what style of ring to buy. Sometimes people leave "hints" around the house as to the type of engagement ring that's just right for your fiancé. Yet friends and family members will give you the best idea as to his or her style.
3. Everyone's Feelings Matter
Your significant other might want something specific. After all, it's his or her finger that will be wearing the ring for all of eternity. Yet your feelings matter too. It's important to agree on an engagement ring. You should definitely ask around to find out what your fiancé might like, but make sure you like the ring too. Let's face it: you'll need to look at the ring until the end of time.
4. Consider the Shape of the Diamond
When it comes to a diamond jewelry, the shape is everything. There are a large variety of diamond shapes you could shop for. Some of the most popular stone shapes include: princess cut, round oval, marquis and pear shapes. These shapes look vastly different on various fingers and hands. Some of the shapes are slightly more comfortable than others, too. Try to find a cut that fits your tastes and budget, but make sure your fiancé likes the cut as well.
5. Find the Right Band
The band on an engagement ring is almost as important as the diamond itself. The band should match well with both the wedding band and the groom's wedding band. These days, there's plenty of options for bands. You could choose a variety of metals, but you could also choose a large variety of other materials. Some of the most popular materials include: silver, gold, platinum and white gold. Other materials also include titanium, zirconium and even beveled dinosaur bones.
6. Do You Want the Engagement Ring to Match the Groom's Band?
Many couples decide they want their wedding bands to match. This might mean that your fiancé's wedding band should also probably match the engagement ring. Try to choose a metal that matches the metal of your wedding band. This might require a lot of preplanning and prep time. It will be worth yet when the wedding bands all look amazing.
7. Decide on the Number of Stones
Diamond jewelry comes in a variety of stones, materials, shapes and colors. One of the choices when picking out an engagement ring is the number of stones to have set in the band. Originally, it was popular to have one stone set in the engagement band. These days, it's more popular to have several stones set in the band. These stones generally come in a variety of shapes and sizes as well.
8. Find a Custom Ring
When it comes to buying a diamond ring, many people want a very special ring. Custom rings are a great way to make every fiancé feel like he or she is the only one for you. Custom rings often cost more, but they are worth the extra money. You can also create the ring to
9. Consider the Price
One of the most important things to consider when buying a ring is the price. Plenty of people argue that price shouldn't matter. Yet price always matters. Try to find a ring that your fiancé will love, but also consider a ring that won't leave you broke. Decide on a reasonable price before you start shopping, and stick to your guns when it comes to that price.
10. Browse Secondhand Rings
Many people don't consider the idea of buying secondhand ring. Yet secondhand rings can be even more beautiful and romantic than new ones sometimes. Browse antique malls and secondhand stores. Try to find a ring that fits your must-have list. You may even snag one with a good story behind it.
11. Shop for Insurance
Don't buy a ring without getting insurance with it. It would be terrible to buy your ring, give it to your fiancé and lose it. Insurance can also help protect you against theft and damage. It's important to protect your purchase and your loved one in these situations.
12. Get Certified
When it comes to buying a diamond ring, make sure you get the diamond certified. Making sure you get the correct paperwork before making the purchase will greatly help you down the road. Even though you may not want to think about divorce at this moment, you may need to sell the ring at some point. Getting the ring certified can also help determine its value when getting it insured.
13. Look for the 4Cs
Whether or not you're buying a new or used diamond ring, make sure you look for the four Cs of diamonds. The four Cs are: cut, clarity, color and carat weight. All four of these factors add to the value of the diamond. You already understand the cuts of diamonds. The clarity is how clear the stone is. The color is whether there are strands of color through the stone. The weight has to do with the weight of the stone.
Buying a diamond ring can feel a little overwhelming at times, but there's nothing to be worried about. Ultimately, you are the person who knows your fiancé the best. Just follow your heart, trust your judgement and everyone will be happy in the end.