5 Affordable Luxury Watches That Are Calling Your Name
Written by Anna Currell
August 3, 2022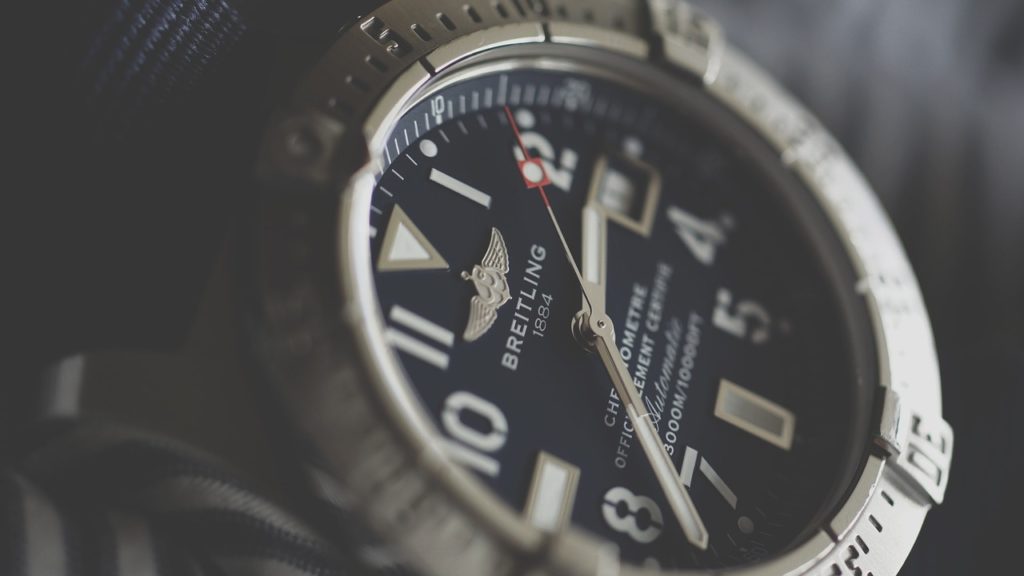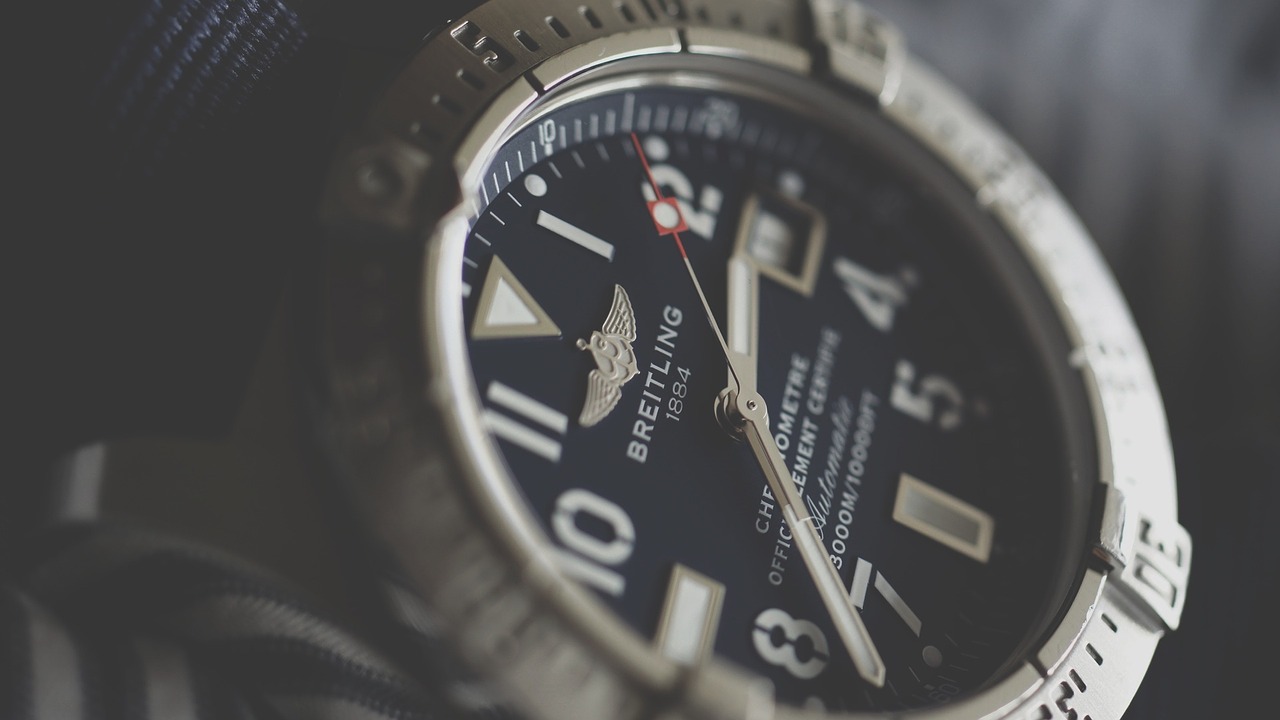 Entry-level luxury watches are a great investment to make when you are seeking the feel, look, and design of a luxury watch, but don't want to break the bank. The price range for luxury watches is large, and without knowing what you value most in a timepiece, you could end up spending more than you planned for. Fortunately, there are plenty of options for investing in a luxury watch without any buyer's remorse. An entry-level luxury watch is a wonderful first acquisition when you're just becoming curious about the market and want to make a valuable investment that will last for years. Whether you're interested in high-end brands or lesser known collections, here are some things to keep in mind when shopping for an entry-level luxury watch:
Price:

Some luxury brand collections can cost hundreds of thousands of dollars. While that's not a realistic budget for most, it's understandable to want to spend more for the quality of a great watch. For this reason, the watches in this list are around $800–$3,000.

Details:

The materials used to create these luxury designs also vary widely. What sets luxury watches apart is their attention to detail in each and every design. Should you choose a quartz or mechanical watch? Most luxury brands produce mechanical timepieces (some are even self-winding), whereas quartz uses a battery. There are also functions to consider — you might prefer your watch to include the date or an alarm, for example. Be sure to pay close attention to the details you care about to find the best fit.

Type:

There are plenty of watch types to choose from, ranging from athletic designs to top-tier, black tie attire accessories. The type of watch you're looking for may determine what model you can afford and what brands you should consider.
Here are some excellent, affordable, luxurious watches for any entry-level collector:
Tissot Le Locle Powermatic 80
Tissot is a Swiss brand and is considered mid-tier luxury, making this purchase both driven by quality and affordable. The Tissot brand also offers a number of different collections that range in style from sport to classic. The Tissot Le Locle Powermatic 80 is a great choice for an entry-level luxury watch as it falls at $850 without sacrificing luxury details and design.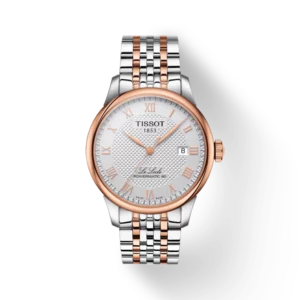 Price estimate:

$850

Dimensions:

39.3 mm

Case Material:

316L stainless steel case with rose gold coating

Water Resistance:

Up to 3 bar (30 m/100 ft)

Strap Type:

Grey, Rose Gold
Hamilton Khaki Field Titanium
Hamilton's history of making military-grade watches gives the brand a foundation in tradition, accuracy, and reliability. Hamilton's watch collections begin at a much lower price point than its high-end competitors, giving new watch collectors a reasonable beginning point for an incredibly well-made timepiece. The Hamilton Khaki Titanium is another great option for a relatively affordable luxury experience.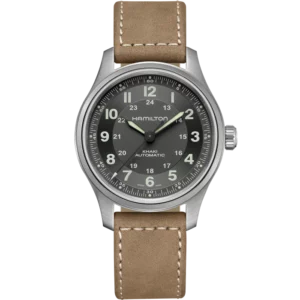 Price estimate:

$945

Dimensions:

42 mm

Case Material:

Titanium

Water Resistance:

10 bar (100m)/145 psi (328ft)

Strap Type:

Cow leather
Longines Hydroconquest
Longines is a Swiss luxury watch brand that emphasizes elegance, tradition, and history. The Hydroconquest is a classic, sleek design that comes in at a reasonable price. Longines is an excellent choice for an entry-level luxury purchase as it's a recognizable brand that focuses on care, detail, and precision, but is more affordable than the top-tier luxury brands like Rolex.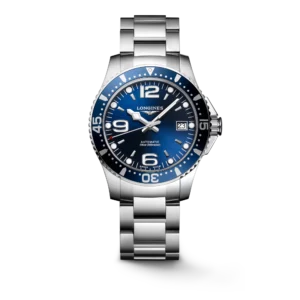 Price estimate:

$1,325

Dimensions:

39 mm

Case Material:

Stainless steel

Water Resistance:

Water-resistant to 30 bar

Strap Type:

Stainless steel
Oris Big Crown Bronze Pointer Date
Oris' credo, "things must make sense," is evident across their crisp, mechanical-only collection. As a value-minded luxury brand, their watches are a must-see for entry-level watch seekers. Their Big Crown Bronze Pointer Date is an affordable, chic, and classy dress watch, perfect for both everyday usage and as an elegant accessory for a special occasion.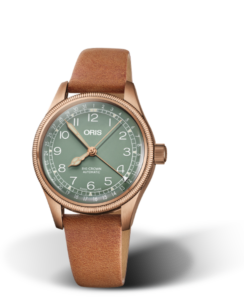 Price estimate:

$2,100

Dimensions:

40 mm

Case Material:

Multi-piece bronze case, stainless steel case back

Water Resistance:

5 bar

Strap Type:

Dark brown leather
Cartier Tank Solo
Cartier, one of the most famous luxury watch and jewelry brands in the world, also offers some timepieces that are a little more affordable to give you the full luxury experience without the exorbitant cost. Although it's the entry-level choice in the Tank collection, at $2,790, Cartier's Tank Must is the most expensive on our list of affordable luxury timepieces.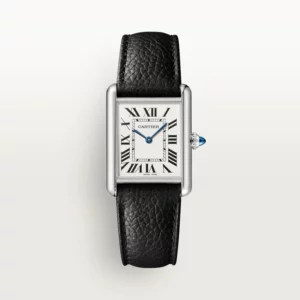 Price estimate:

$2,790 

Dimensions:

29.5 mm

Case Material:

Steel

Water Resistance:

up to 3 bar (approx. 30 meters/100 feet)

Strap Type:

Interchangeable black grained calfskin
No matter the type of watch you choose, your entry-level luxury watch purchase should be one that you feel confident about. To protect your investment, be sure to care for your watch as it ages — Quick Jewelry Repairs offers battery, crystal, and band repair and replacement, as well as cleaning, polishing, and engraving services.