9 Easy Ways to Spruce Up Your Jewelry Collection for Spring
Written by Anna Currell
March 1, 2023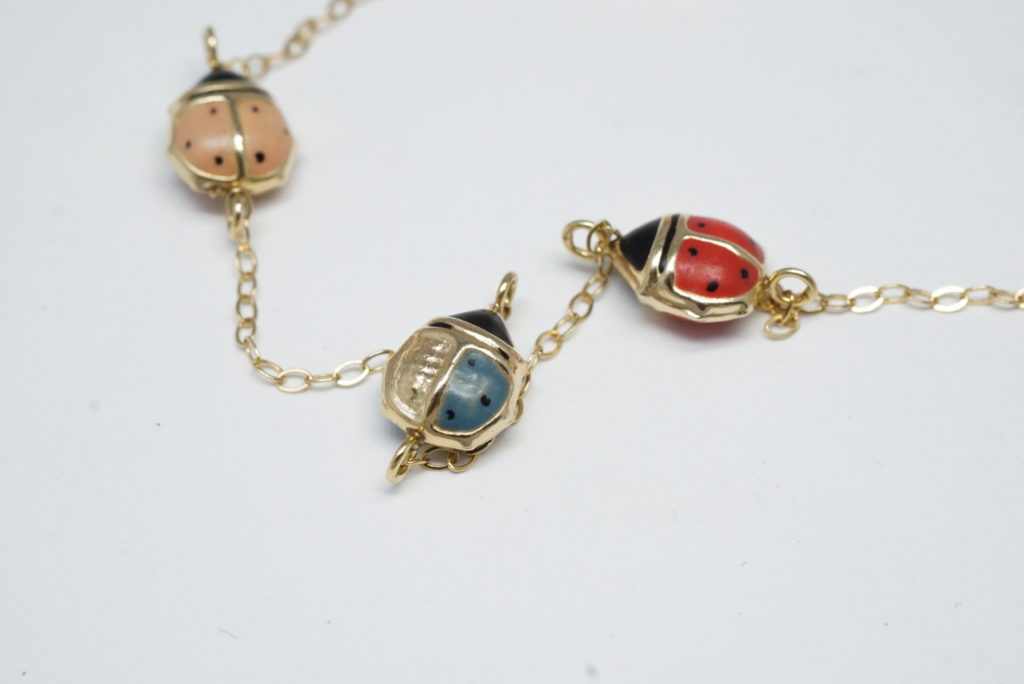 When the sun comes out, the snow melts, and you pack up your winter layers for the season, you might feel the itch to revamp your entire wardrobe; clothing, shoes, accessories, all of it. If your jewelry collection is in need of a little spring cleaning, you don't have to (ahem) spring for brand new pieces. Instead, use these nine easy tricks that will help you spruce up your jewelry collection to give you a fresh new look.
#1: Add a Pop of Color or Design to Your
Jewelry Collection
Take a piece of jewelry you already love and add a layer of enamel or e-coating. Adding a little bit of color is one of the most effective ways to add some dimension to your jewelry collection without deviating too much from your tastes and preferences. Your jewelry will keep the same setting, form, and structure, but you get just a bit more charm. 
#2: Personalize Your Jewelry with an Engraving
If you have a pendant that looks a little plain, a bangle that needs something extra, or a watch that doesn't feel complete, try having your piece engraved. Engraving is a great option because it can be as personal as you want it to be, adding something completely unique to you and a little visual interest at the same time. Find an ornate pattern for your signet ring, or etch an important symbol or word onto a pendant to spruce up your jewelry while making a statement.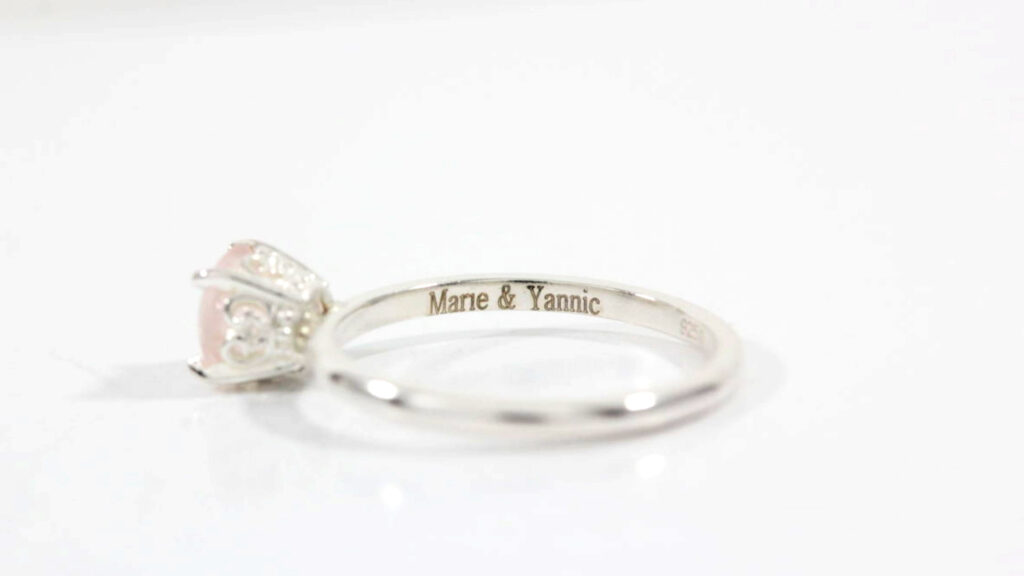 #3: Choose a New Hue
Finding a new metal hue for the jewelry you already love is an easy way to give an old piece a totally new look. If you've gone with silver, platinum, or white gold jewelry for years and you can't think of a way to spruce up your jewelry collection, the answer could be as simple as gold-plating (and vice versa). Get a gold-plating, rhodium-plating, or any other hue that feels new and exciting to you. 
#4: Make Your Jewelry Sparkly Clean
Sometimes jewelry pieces just feel drab because they don't sparkle like they used to. Even if you're pretty diligent about taking care of your jewelry and cleaning it often, virtually any jewelry can tarnish or develop a patina over time. Luckily, there's an easy fix: take your pieces to a jeweler for a professional cleaning. Steam cleaning and deep polishing with specialized tools can breathe new life into your pieces and make them feel fresh and new again, beyond what you could achieve at home.
#5: Find the Right Fit
Styles change over time, and so do we — luckily, you can adjust your jewelry to adapt and evolve along with you. If you find that your fingers have fluctuated in size (as many peoples' do), or that you're not as keen on the length of that one necklace anymore, you can get your jewelry resized so it fits just right. Size your rings up or down, or adjust your necklace or bracelet chain to be shorter or longer, and you'll be back in the game together before you know it.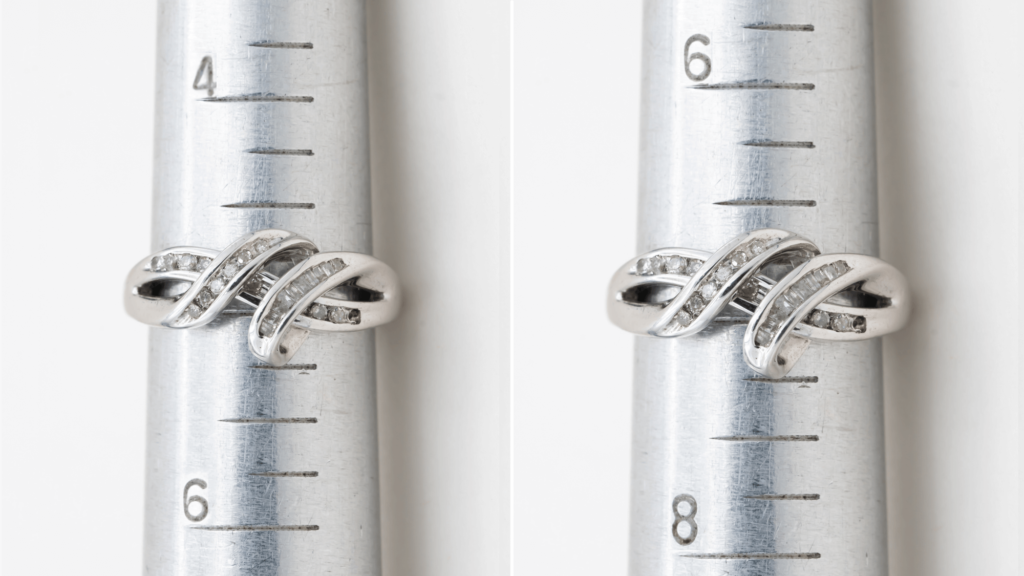 #6: Swap Out Your Gemstone
The right gemstone can completely shift the look of an old necklace or ring. You might be surprised by how different your classic ring will look when its sapphire is swapped out for a pearl, or when you go from ruby red to emerald green. Gemstones each have their own style and meanings (if you're into that sort of thing) so getting an upgrade or just a switch-up can really transform a piece that isn't as exciting to you as it once was.  
#7: Switch Up Your Earring Back Type
If you love your earrings but you're craving a new look, you can always convert the backs to design a new kind of earring. For example, you can reinvent a dangling earring into a stick post earring for a more subtle everyday accessory. Similarly, if a specific type of earring bothers you ears — maybe your wire hook earrings are too heavy for your earlobes these days— getting a new backing, like a leverback, can provide a little relief and keep the pair in rotation.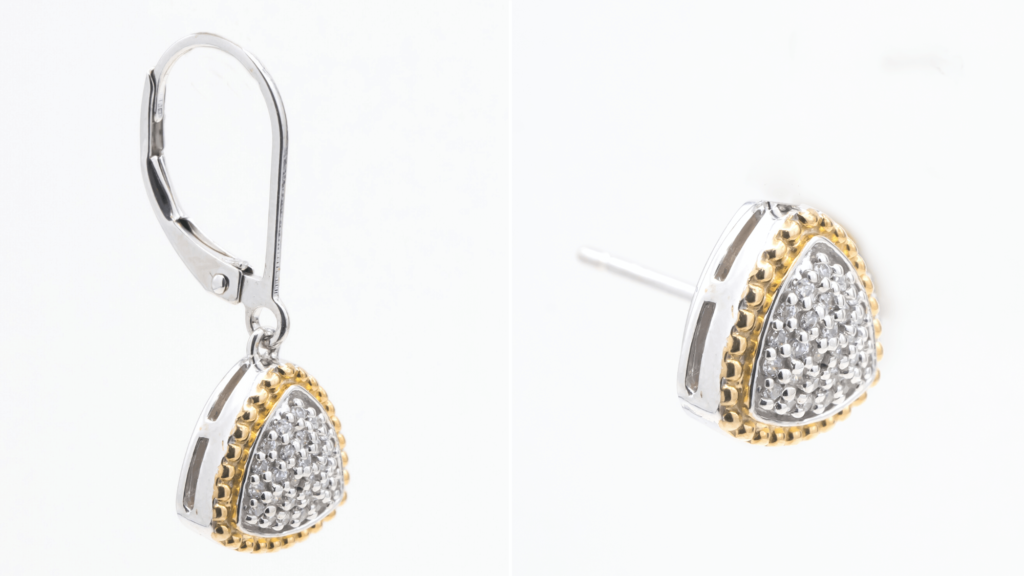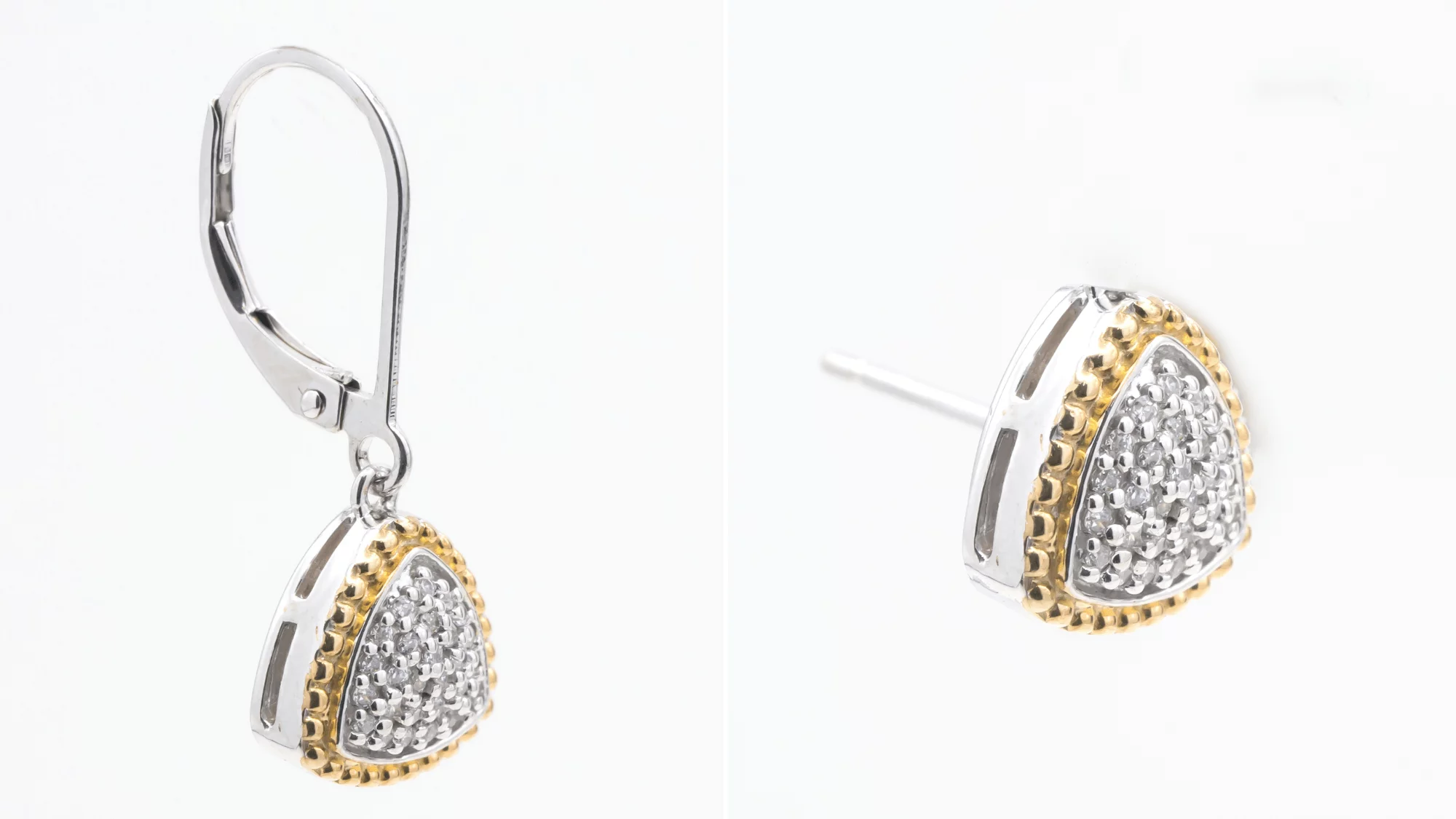 #8: Upcycle and Convert Your Jewelry
If you've had a stick pin sitting in the back of your jewelry box for ages, or a ring with a setting that isn't your style, take the parts you love and turn them into an entirely new piece of jewelry. There's no limit to what you can create here; you could turn a single earring that lost its partner into a ring, convert a stick pin into a pendant necklace, or use a gemstone from an old necklace in a new ring. Get creative with the elements you do love from your current collection and use your imagination! 
#9: Wear Your Jewelry in a New Way
If you'd rather not alter your jewelry, you can always find a fresh way to wear it. If you always wear a pendant necklace, pair it with a herringbone chain and a bright beaded choker to mix up your style with the layered necklace effect. Or if you tend to wear one ring at a time, change it up and put on all your rings at once (yes, all of them!) to create a dynamic, stacked look. Try out different trends and approaches to wearing your jewelry for a cost-effective way to spring clean your jewelry aesthetic.
Ready to reinvent your jewelry style? Use any of these tips to transform your jewelry collection for a new spring look. You can always consult your very own jewelry concierge to custom create something entirely new, or browse all of your options for sprucing up your pieces at Quick Jewelry Repairs — our expert jewelers would love to help you find a new way to wear and love your jewelry.