Perhaps you're a watch collector, or you've inherited the one you've coveted for years. A quality watch requires repairs and reconditioning from time to time depending on how often you wear it and under what conditions. Watch reconditioning is a step-by-step process that involves checking each of the watch's components to make sure it is functioning properly, cleaning, and polishing. There is also a delicate balance between retaining its original vintage integrity and simply repairing and cleaning it up. Well-made, quality watches are an investment that, when treated properly, increase in value over the years. Read on to learn more about how you can keep your watch in the best condition with watch reconditioning.
What is Watch Reconditioning?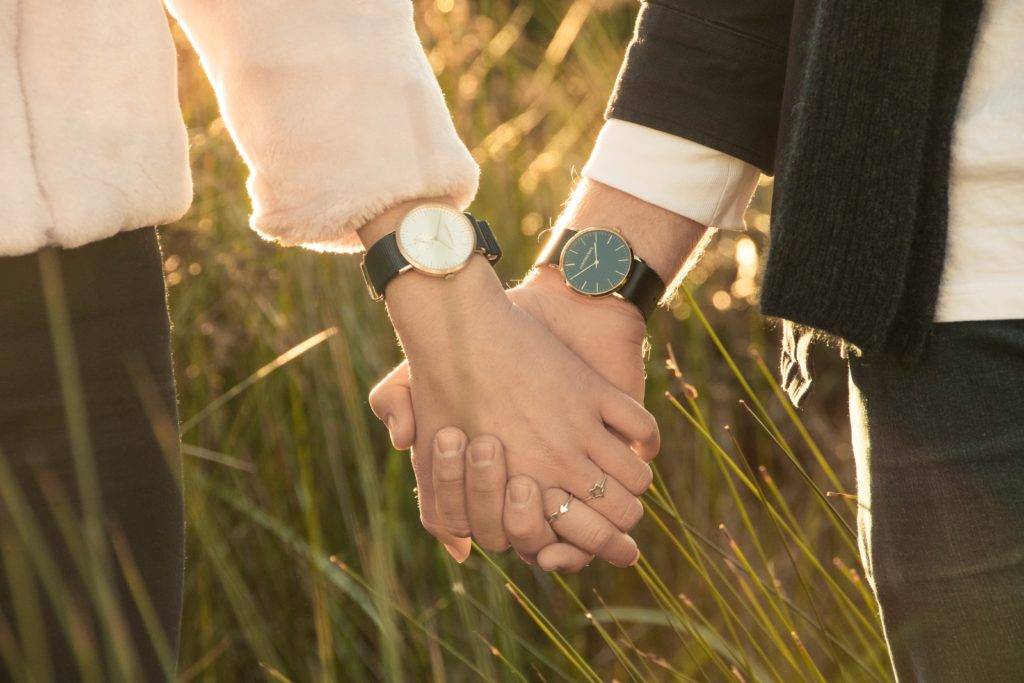 1. Crystal
Aside from noting the general condition of the exterior case, your eye may first be drawn to the crystal. With time, this glass can scratch and crack. It's one of the more basic aspects of watch repair. You may want to forego replacing the crystal if it contains minor wear, as some scratches add to the vintage value of the piece. If the glass is cracked, however, it should be replaced as part of the watch reconditioning process.
2. Stem
If the crown is missing, the watch should not be worn. A missing crown leaves space open for minute particles of debris to enter the interior and corrode the mechanics of the piece. A replacement crown should be the same vintage and manufacturer as the original, but a close match may be added as a temporary fix during the watch reconditioning process.
3. Interior
You will need to decide what you want to accomplish when you take your watch in for reconditioning. If it seems to be running with no issues, then having the parts cleaned and reoiled with the correct caliber oil for the watch should be completed at the minimum. On the other hand, if you notice a problem, such as the stem turning without catching on the interior component, further repair may be required. The mainspring, for example, is often at the root of a loosely turning stem. If you're replacing a highly valued watch, you may want to verify what part is used to replace the original.
4. Face
A vintage look adds to the appeal of a watch. If there are some minor elements of discoloration, for instance, but they don't detract from the dial's function, it's best to let them stand. Having the face resurfaced and restored may create a look that's out of place with the original vintage of the piece. Wearing a good-looing timepiece brings the wearer pleasure. Leaving minor blemishes adds to the appeal and value of the watch.
5. Hands
As with the face, the hands are designed specifically for your particular watch. Other than having them cleaned, they should not be replaced or reconditioned. It's a fine point but replacing them with hands that aren't designed for that model is noticeable. Minor blemishes or patina are often cleaned through the wash solution.
6. Case
This is one aspect of watch restoration that can go terribly wrong, and very quickly, unless a skilled technician who knows what he's doing completes the reconditioning service with a polish. Without the proper training, the polisher can overuse the cleaner and buffer. Too much polishing with the cleaner damages the finish. Parts left at the buffing wheel too long will be returned with edges that are rounded where they shouldn't be.
7. Bezel
Like the face and hands, a slightly faded bezel improves its desirability. Replacing the original bezel detracts from the watch's history, which is an appealing element of vintage watches. Typically, the bezel shouldn't need any further action other than cleaning.
8. Strap
Leather straps need regular replacement depending on how often you wear your watch. They are an organic material that have a limited life expectancy. If you really want to maintain the original quality of the watch, you may ask that the strap's original hardware be added to the replacement strap. When you have a metal band, the debris and patina is removed in the bath, restores its original luster.
It's important to be very clear about what you are expecting with your watch repair. It's also highly recommended to have your requirements put in writing, so that each person in the repair process has the same information. For instance, if you want light buffing or general cleaning, state that.
A high-quality timepiece, whether a treasured vintage piece, or one you've worn for a number of years, has an element to it that is rivaled by few other items. It represents precision and skill, but it also seems to have its own story. When well cared for, your watch will continue to add timeless intrigue to your wardrobe.