Summer Music Festival Jewelry Care – What You Need to Know
Written by Annabelle
July 15, 2019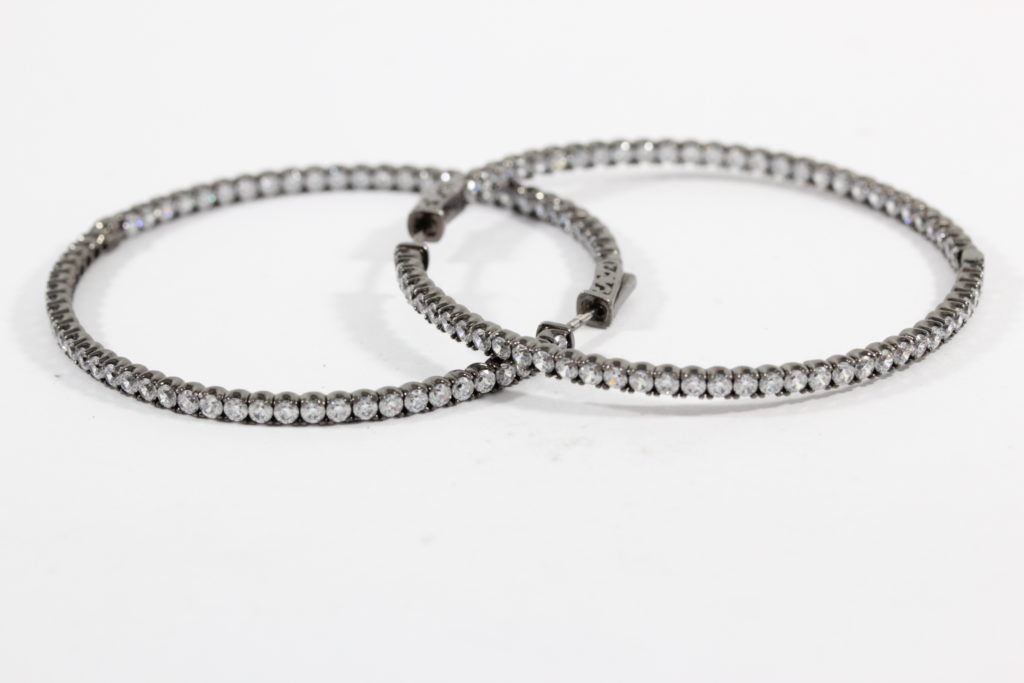 Summer's here, and that means an endless amount of ice cream, sunbathing, trips to the beach, and summer music festivals! But before you go crowdsurfing, there are a few things you should know about music festival jewelry. So read up before you start jumping off the stage!
Music Festival Jewelry – What's Popular
This time of the year allows you to dress up like a hippie from the good old days of Woodstock. Whether you're layering up with fine chain and bead necklaces, or putting on chunky statement rings, you can be bold in any way you want! Long earrings or a multitude of assorted studs are also in fashion right now for festival ear bling. Of course, if you really want to make a strong appearance, opt for the new body chain trend that's been going around.
How to Take Care of Your Music Festival Jewelry
Chances are you're not going to wear grandma's 18k heirloom pendant to Coachella; it would be a nightmare to wake up and find it gone after a whole night of partying. But that doesn't mean that you should treat your music festival jewelry roughly- even if it's cheap, it's still a design that you liked enough to pick out. If you find that a lot of your pieces are in a bad state after hours of fun, here's what you can do.
Broken chains and unstrung beads: Necklace repair is actually very easy, and these issues are usually a quick, on-the-spot job. If your layered chain necklaces break, your jeweler can easily solder it back together again. They can even modify your necklaces to make them into one layered piece, so you don't have to put on five necklaces individually. For beaded pieces, the jeweler can take all the beads you lost and restring the necklace. If you want extra security, request them to do a double knot behind every bead so in the off chance it does break again, none of the beads will go missing.
Ring Reshaping: It's a no-judgment zone here at Quick Jewelry Repairs;  we get a lot of bent and out-of-shape rings from our festival-going clients. Regardless of whatever they've been doing to get their jewelry into this condition, it's also an easy fix for the jeweler. They simply put the ring onto a ring mandrel, and lightly hammer the piece back into shape.
Jewelry Plating: A lot of the music festival jewelry is gold-plated, or gold vermeil. This means that your item is merely colored with a very thin layer of gold on the surface. After a lot of wear, this plating comes off to reveal the base metal underneath. If you've been experiencing any discoloration with your favorite pieces, bring them in and the jeweler can touch up the color for you by electroplating your pieces.
Earring Repair and Recreation: Earrings are so prone to breaking, those itty bitty things! If you've had a slight mishap during the festival, bring the pieces in and the jeweler will be able to fix any missing or broken earring backs with a quick bit of solder. If you've lost one and you're absolutely heartbroken because you loved them, no worries! Just get it completely remade with the earring replication service.
Jewelry Cleaning: It's summer, and without going into too much detail it's very easy to get sweaty and gross. Your body chemistry can cause your festival jewelry to tarnish and turn color, so bring it in to get cleaned up. The jeweler will polish the metal and clean it with an ultrasonic cleaner, blasting it with bubbles in water until all the dirt and grime is knocked off.
Now that you're aware of how to take care of your music festival jewelry, you can enjoy yourself with no worries! If you have anything that needs fixing, check out the services below.
Services Featured In This Article