There's nothing worse than when your precious jewelry gets damaged. Fortunately, you can get it repaired to have your piece as good as new again. In the past, the only option was to go to a physical jewelry repair store to have your items fixed. While a great option, this typically meant that you would have to leave your piece for a few days (or weeks!) for an extravagant repair cost. Today, there are far more inexpensive, efficient and faster ways to get your jewelry repaired. Read on to learn about online jewelry repair.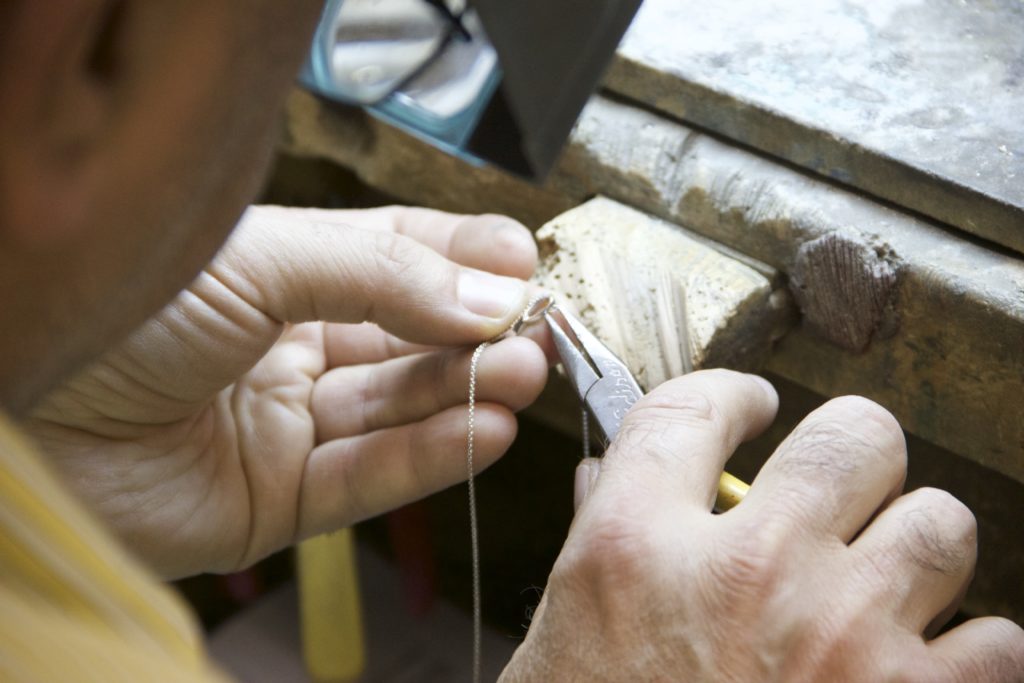 Benefits of Online Jewelry Repair
1. It's a professional option.
Online jewelry repair works the same way as a traditional jewelry shop, but with better convenience and transparency. You don't have to worry that the quality will diminish or that your piece won't return in the best condition possible. In fact, as the jewelry industry continues to change, a lot of jewelers with decades of experience are moving where the business is- and the business is with online jewelry repair companies. By repairing your items with an online jeweler, you're supporting these tradespeople and helping to modernize the industry. Quality control is just as stringent as it is in a usual brick-and-mortar shop;  online jewelry repair services adhere to very strict guidelines where all pieces are carefully reviewed and evaluated by a lead jeweler before it leaves the facility.
2. It's super easy.
The beauty of mail-order jewelry repairs is that they are so easy! You simply have to go online via your phone, computer or tablet, select the service you need and mail in your items. Better yet, online representatives are readily available to give you an estimate before you send it in, offer maintenance and aesthetic advice, and walk you through the order placement and shipping process.
3. It's inexpensive.
In the past, jewelry repair has always been considered pretty costly. In some instances, the repair cost was even close to the price of the actual piece. With online repairs, you'll be able to get the same services at a much more affordable price.
Why? A lot of brick-and-mortar jewelers, including big chain retail stores, actually send their items off to repair facilities. They don't let you know that- and they mark up the price of the repair to cover the shipping costs. With an online jeweler, you're directly placing an order with that facility, essentially cutting out an unnecessary middleman.
4. It's fast.
Another aspect of the 'old school' repair model was that it was extremely time-consuming. Again, many shops sent repairs to external facilities, increasing the turnaround time of the repair due to shipping. Inefficient tracking systems and operation chains meant that items could be passed from vendor to vendor until they return to the original shop. By sending it to an online repair facility, your item is going to one location only.
5. You don't have to leave your house for most of the process.
 One of the best parts about online mail-order jewelry repair is that you don't actually have to leave your house during most of the process. The actual ordering takes place in your home, and you only have to leave to ship out your items. Drop off at a local FedEx box or facility and minimize the amount of work you need to do on your end! The items are delivered straight to your address after they're repaired.
Still have more questions about how online repairs work? Reach out to us here – we're always happy to help or clarify anything about the process.
Ready to get some jewelry repaired? Check out all our services here for more details!