How to Repair Citizen Eco-Drive Watches (At Home or With Some Help)
Written by Anna Currell
February 6, 2023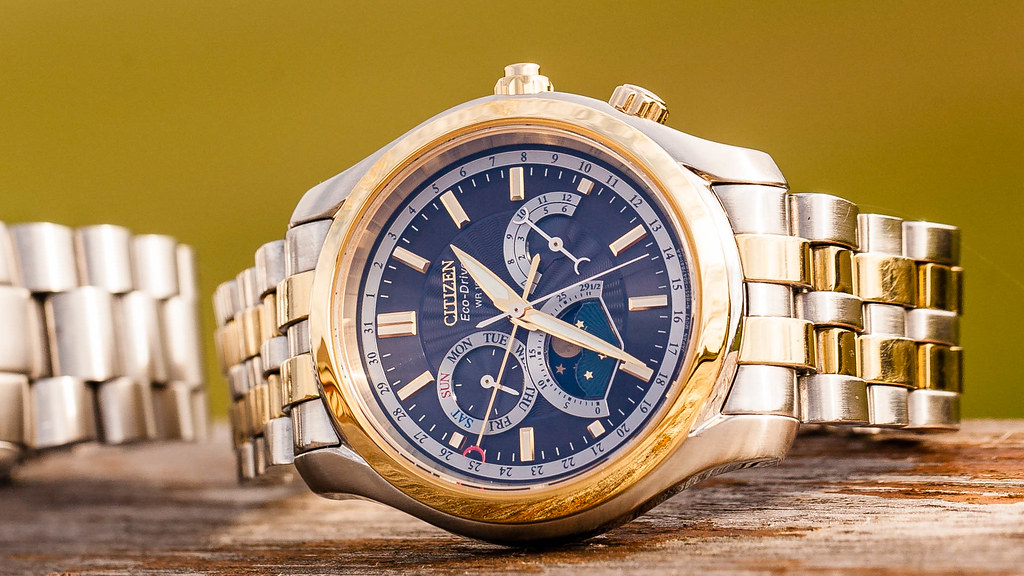 Citizen Eco-Drive watches are known for their precision and durability, making them popular among watch enthusiasts. Any type of lighting can charge their power source, including sunlight and fluorescent office light, so they're an excellent choice for a sustainable luxury watch. But even the best watches can experience problems over time. If you notice that your watch isn't functioning properly or if it took a tumble, there are plenty of solutions. Here are some tips for how to repair Citizen Eco-Drive watches both at home and with the help of a professional:
At Home
Watch Repair
& Care
You should take your watch to a jeweler if there are any major problems, but there are also ways to care for your Citizen Eco-Drive watch at home. Here are a few ideas:
Shed Some Light on It
If your Eco-Drive watch has stopped working, there's a chance that it isn't charged. A fully charged watch battery should last for up to six months, however if your watch has been stored somewhere dark like the back of a drawer or closet, you may just need to give it some time in the light to charge it up again. 
Clean the Watch
Another simple step you can take at home is cleaning your watch. Over time, dirt and grime can build up on the watch's face and band, which can cause it to malfunction if they seep in through the cracks. Use an antibacterial wipe on the surface of the watch and then use a soft cloth to gently wipe down your watch until it's sparkling again. If there are any stubborn stains or marks, try using a small, soft-bristle brush to clean them. 
Replace the Band
If the band on your watch is worn or damaged, you might be able to replace it at home. You will need to remove the old band by unbuckling it or sliding it out of the clasp. To install a new band, simply slide it into the clasp or buckle it in place. Be sure to look for a compatible band, and if you're uncertain about replacing it yourself, you can always take it to a jeweler for help.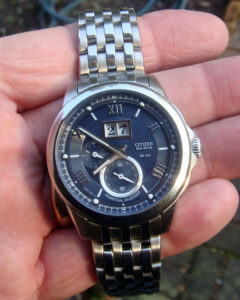 Watch Repair
by the Pros
It's always a good idea to get a professional's help with your Citizen Eco-Drive watch repairs. Jewelers will have the necessary tools and expertise to safely fix your watch. Here are some of the things that a jeweler can do to help you repair your watch:

Taking just a few simple steps to care for your watch can ensure that it lasts as long as possible and prevent any damage. But if you ever need support, you can always consult the professionals. Our expert team of jewelers at Quick Jewelry Repair is well-versed in all kinds of watch repair, and we'd be happy to help you get your Citizen Eco-Drive back on your wrist in perfect condition right away. Contact us today to get your watch in tip-top shape.