Jewelry & Watch Appraisal – What To Look For
Written by Quick Jewelry Repairs
March 10, 2017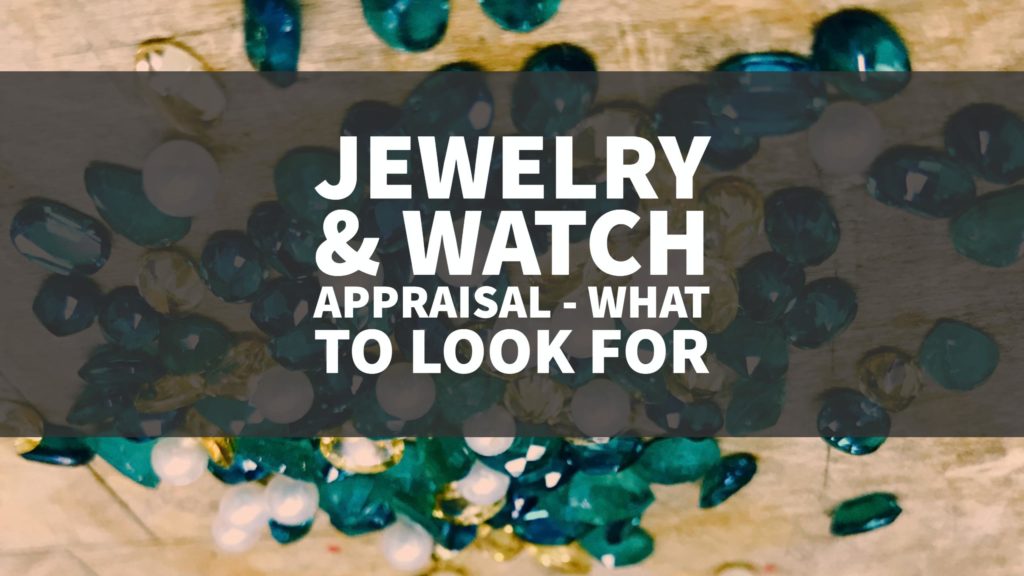 As an online jewelry and watch appraisal destination, we often get questions about what we need from our customers before evaluating a piece. Likewise, many of our customers don't know what to expect when they reach out for this service. We've compiled a brief list of what you can expect to need from a jeweler, and what your jeweler will need from you in order to appraise your items.
What you need from a jeweler:
Details, details, details – Appraisals can range from just an estimate of the value of a piece to full details of the metal, gemstones, and all other materials used. Before starting the process, make sure you know exactly what you are getting for the cost. Will diamond grading be included? Gemstone grading? Will they provide unalterable documentation with a seal of some kind? Is the jeweler certified in some way? Will they let you know if your gemstones have undergone any treatments.
 An explanation of the grading system used – No jeweler should expect that a customer is familiar with gemstone or diamond grading systems. So if you get the report and it isn't clear what the information means, a great jeweler will clarify not just what the grade IS, but also how it compares to other stones. For example, a diamond with a color of D and a clarity of FL may make no sense to the average customer. But a jeweler can explain that these are the highest grades in each category. Therefore, you will know the quality is incredible.
 An explanation of the overall report – Some report types are only allowed to be used for certain purposes, like insuring a piece of jewelry or watch. Others may be utilized for calculating taxes due on an estate or determining value for selling in the future. As a customer, you deserve to know which of these is being completed before agreeing to a price. You also are entitled to an explanation of how the report was formed and how the appraiser determined the value provided.
What a jeweler needs from you:
Details, details, details– Just as you need a jeweler to give you all of the information about how a report can be used, the jeweler also needs to know what you want to use your appraisal for. This helps him or her to determine the best type of appraisal for you. It also allows him or her to accurately provide a price quote for your requested service
 Your patience – While the average appraisal does not take several days, certain pieces can definitely require additional time. Sometimes more research is needed. An appraiser takes into consideration the market prices of specific materials. Because of this, any rare stones or metals may result in a longer wait time for the documentation.
Your trust – It's important to make sure that you trust your jeweler before beginning the appraisal process. If there's any reason to doubt your jeweler's motivation, like if they are interested in buying your piece, trust your gut. Talk to him or her about your concerns. A jeweler's top priority should be the well-being of the jewelry or watch, as well as your comfort and satisfaction. By discussing your worries, you can see if they are the right fit for you. Are you on the hunt for an appraisal? Get a free quote today!