4 Things You Should Know About Costume Jewelry Stone Replacement
Written by Annabelle
November 14, 2019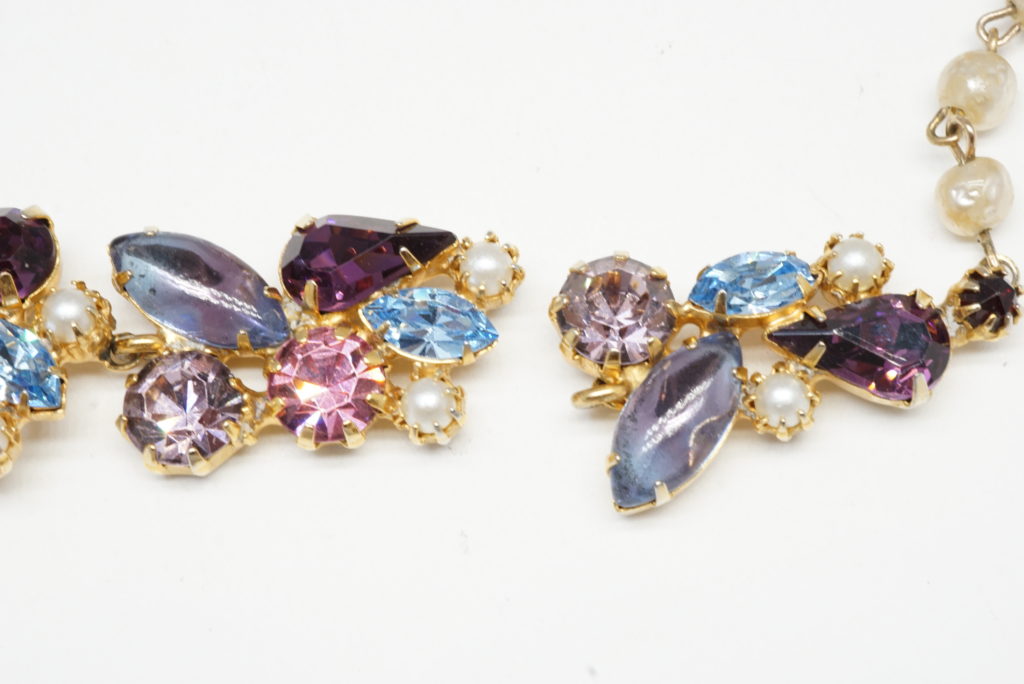 Costume jewelry can be wonderful and cherished pieces, even if they're not made from precious metal and genuine gemstones. With their diversity of materials such as Swarovski crystals, vintage rhinestones, Czech glass, and other components, costume jewelry has its own aesthetic that sets it apart from fine jewelry. But what to do when you lose a stone or two from your favorite piece? Read on to learn more about costume jewelry stone replacement.
What Are Costume Jewelry Stones?
Costume jewelry is a very broad category, so the types of stones in these pieces can range from natural or synthetic low-cost gems to plastic and glass. Common natural stones found in costume jewelry include amethyst, quartz, onyx, turquoise, and amber. Synthetic stones can vary greatly, as they are very affordable and give the appearance of a more expensive gem for a half or even quarter of the cost. Finally, plastic and glass gems include generic, unbranded stones, Swarovski crystals, and foilback rhinestones.
4 Steps to Replace Costume Jewelry Stones
Step 1: Determine what stones you need
Take a look at your item, and examine it closely. Overly colorful looking crystals with rainbow effects are more likely to be rhinestones and Swarovski crystals than actual gemstones (with the exception of mystic topaz.) If the setting where the stone used to sit is closed, chances are your stone is a foil-backed stone, which means it has a layer of foil behind it to make it shine better.
This is important to know, because if you set a transparent stone in the same setting, the metal of the setting will show through the clear stone, making it less sparkly or bright than the original stone.
If you don't know, or aren't able to identify the stones on your own, no worries! You'll probably have to take your piece to a jeweler to find the stone replacements anyway, so they can examine the piece for you.
Step 2: Source the stones
Once the jeweler figures out what stones you need, they will proceed to source the stones for you. Keep in mind that while certain rhinestones and Swarovski crystals are easy to replace, older pieces will be more difficult to work with. Vintage costume jewelry, especially designer pieces, may have very unique, custom-made faux stones that are no longer in production. Given this situation, the jeweler may not be able to replace the stone with something that looks exactly the same. It's important to note that rhinestones are rarely sold separately; these faux stones are usually sold in packs. As such, the price to get them replaced will not be as cheap as you may think, since the jeweler needs to source them as a pack in order to get the stones you need for your piece.
For natural or synthetic gemstones, sourcing is much easier. Additional fees may occur if the stone is of a particularly large size, or needs to be specially recut in order to fit into the setting of the jewelry. Natural gemstones will vary in color and quality, so make sure to note that it will be slightly different in terms of visuals compared to the original missing stone. If you're particular about this, ask the jeweler if they can provide samples that you can choose from so you're happy withy your stone.
Step 3: Set the stones
Natural and synthetic gemstones are typically "properly set" into costume jewelry, via prong or bezel settings. This means that the jeweler has to bend some metal and use jeweler's tools to set these stones. Rhinestones and foilbacks, however, are often glued into their settings. The glue used in this process is not Elmer's glue, however; it's jeweler's epoxy, an industry equivalent to crazy glue.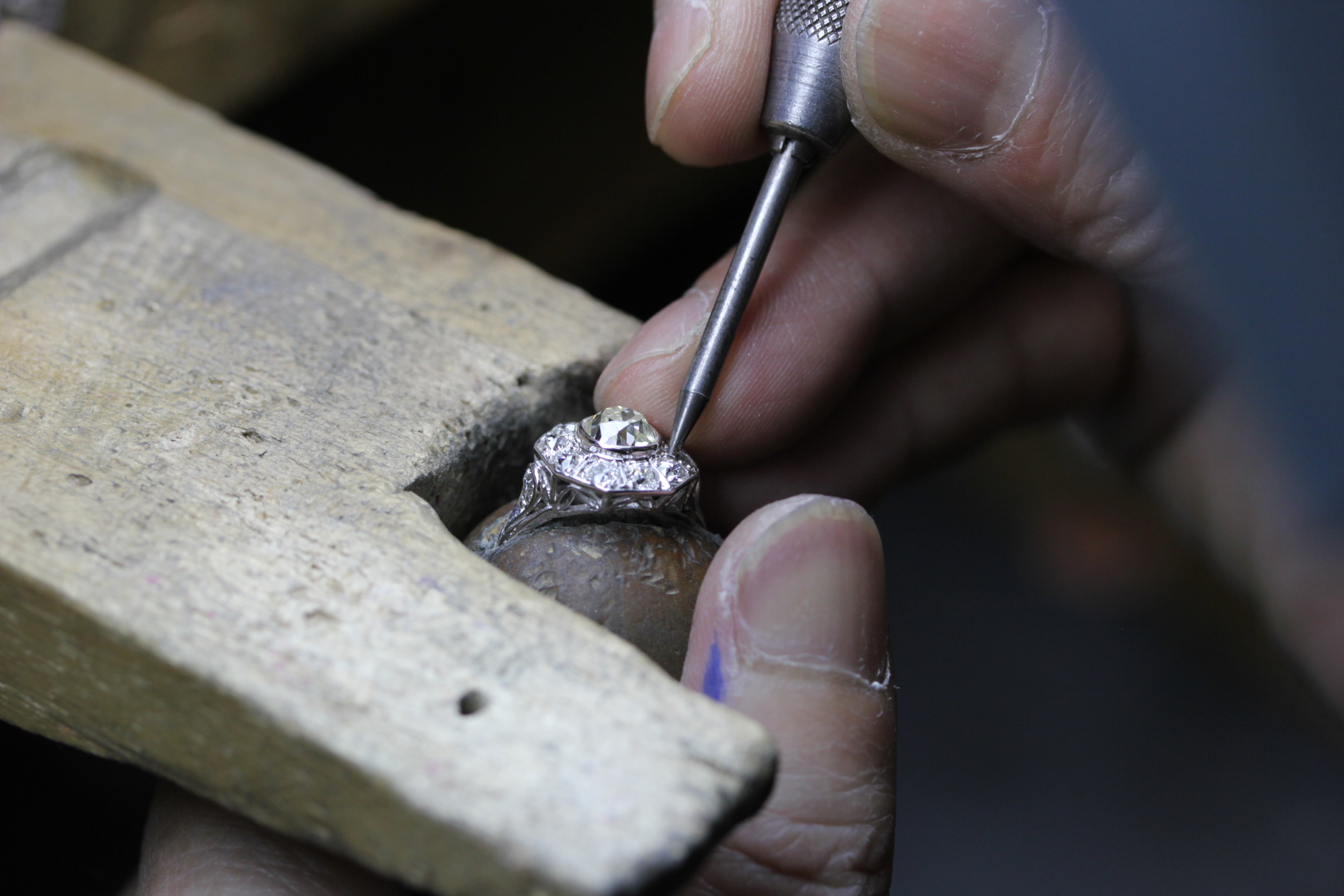 Step 4: Aftercare
Once all of the stones have been set, your costume jewelry is restored! However, there are a few things to keep in mind. If your item has glue-set stones, the glue may weaken over time. To avoid losing more stones, don't wash your jewelry in water, as that will affect the glue.
Prong and bezel set stones are relatively more secure, but it's good to keep an eye on those prongs as they may break or wear down. We usually recommend sending in your jewelry for a maintenance check up at least once a year.
Now you're all set in terms of costume jewelry stone replacement! If you have a piece that's missing some stones, let us know in the comments below.