Let's face it; with everything that can keep you home, you're thinking about doing something yourself to fix up your jewelry. While we applaud your proactive efforts, we do want to make sure you're going about this the right way as we've seen too many people ruin their jewelry in an effort to fix it themselves. Here are five jewelry DIY mistakes that you need to avoid.
5 Popular Jewelry DIY Mistakes
1. Ring Stretching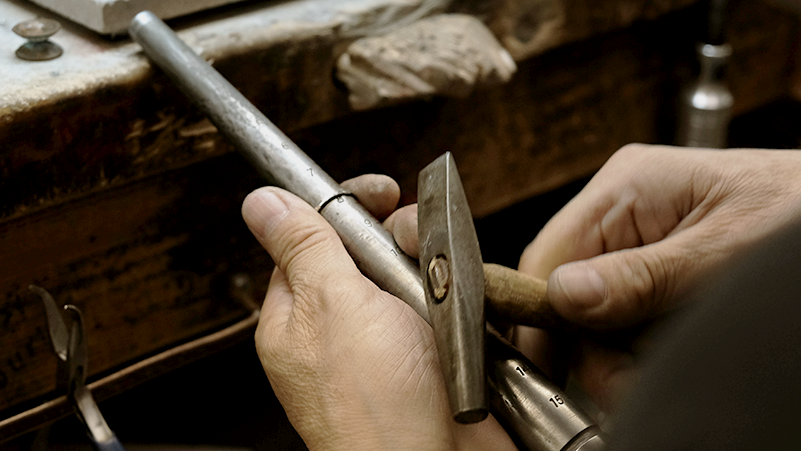 Many of you may have seen advertisements for this new kit that's been floating around on social media. It consists of a ring sizing mandrel on a pedestal that comes with a hammer, and it "allows" you to size your ring by putting it on the mandrel and hammering it down until the ring is the right size. 
We can't emphasize this enough: don't do it. This ring stretching is only usable for plain bands, it can only size your ring up one size at most, and you'll also have scratches and dents from the procedure that cannot be removed at home- which defeats the purpose of buying this thing, as you end up having to go to a jeweler to get it polished anyway. We can't even begin to imagine what would happen if you attempted to use it on a gold plated ring, a ring with stones, or any other design than a plain band. The damage would result in missing coloration, stone settings being crushed and gems flying everywhere, patterns being ruined…you get the idea. Don't do it.
2. Stone Setting
If a stone plops out of your item your first thought might be glue. While this works for costume jewelry with stones that have flat backs, we beg you not to attempt it with any other kind of setting as it will crust all over the setting and stone. As an example, one of our clients attempted to hold in a diamond baguette with crazy glue on her wedding ring. That stuff can't be polished off; we had to soak it in acetone for half an hour to dissolve the glue, and we only use that method for hard stones. Getting this type of adhesive off a fragile gemstone would spell the end of your jewelry, so just hang on tight and avoid the glue. 
On that note, you might also think to yourself that you can use a pair of pliers to bend your prongs back in place to hold the stone in. You could try it, but you run the risk of breaking off a prong or crushing the stone if you don't know what you're doing.
3. Bead/Pearl Restringing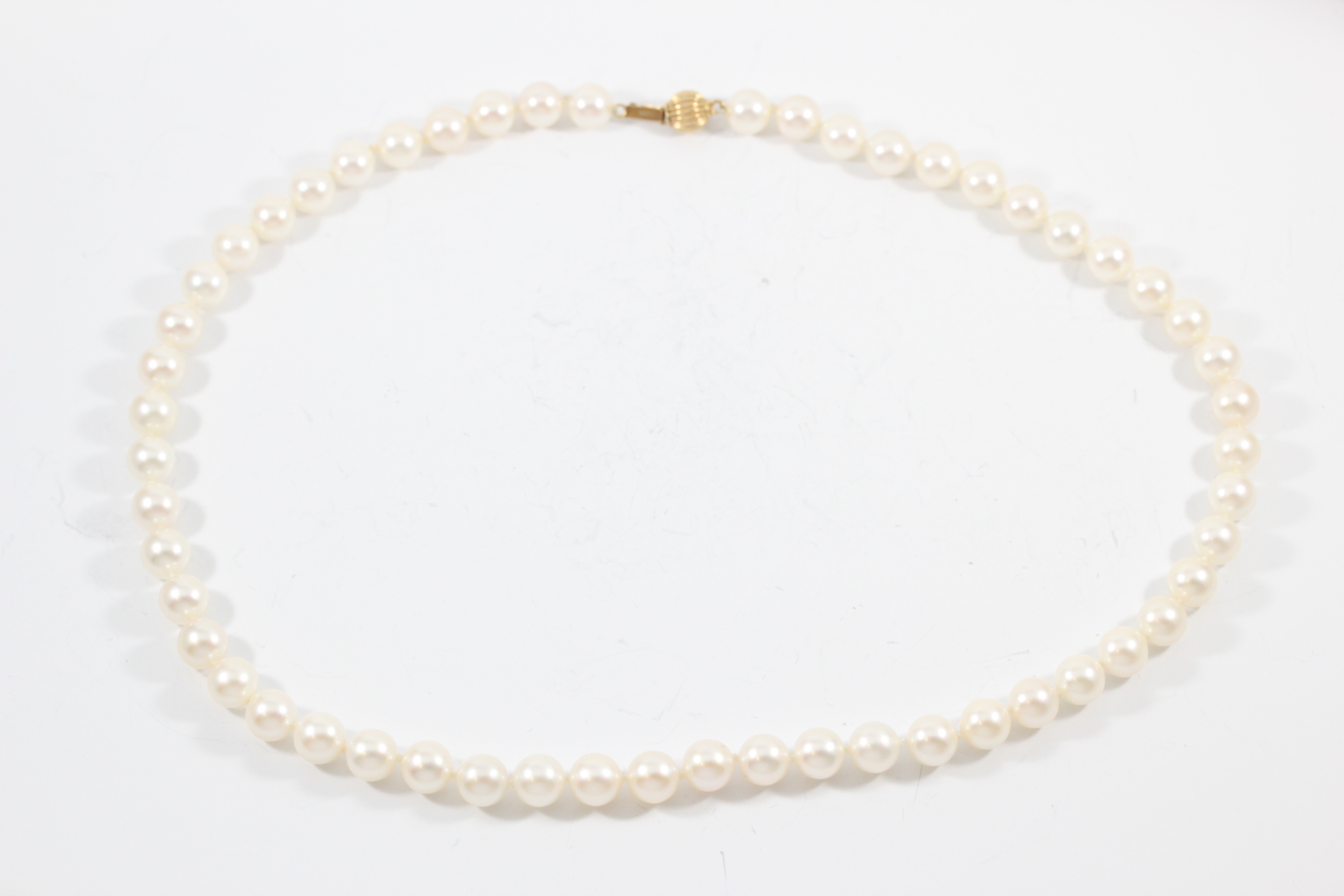 If your beads or pearls snap it is good to gather them up and tie them all together on a string, but attempting a repair at home can be quite tricky. Without the proper string or stringing techniques, you might feel triumphant for the first few hours wearing your newly strung necklace…only for it to unravel again, losing more beads in the process.
This is because the designs need the right string to hold up the weight of the beads, especially if it is a particularly heavy beaded necklace. In addition, a special kind of knotting should be employed to reduce bead loss in the event that the items breaks. Stringing it up on a new string means that the beads are technically moving around in a loose manner without the additional security. 
4. Cleaning
On Google alone there are a million ways to clean your jewelry. "Bleach," "baking soda," "nail polish remover," "toothpaste," "rubbing alcohol," and all of these other caustic chemicals are touted as the best thing to get that dirt and tarnish off your bling. Cue us screaming "No!"
Jewelry is surprisingly very scientific, and the chemical reaction of these solutions with different stones and metals will utterly destroy some items. Case in point: a client came to us asking for us to fix her turquoise ring after she decided to "clean" it with a combination of baking soda and vinegar, along with a dip in lemon water. Turquoise is naturally porous and a soft stone that is commercially treated with resin or wax to improve its appearance, and we had to get a new stone since her cleaning methods ruined the original gem. 
If you're really looking to give your jewelry a quick scrub because you can't dash to the jeweler's, just use water, hand soap, and a soft toothbrush for scrubbing. Don't get fancy with anything else; your jewelry will thank you for it. 
5. Gold and Silver Plating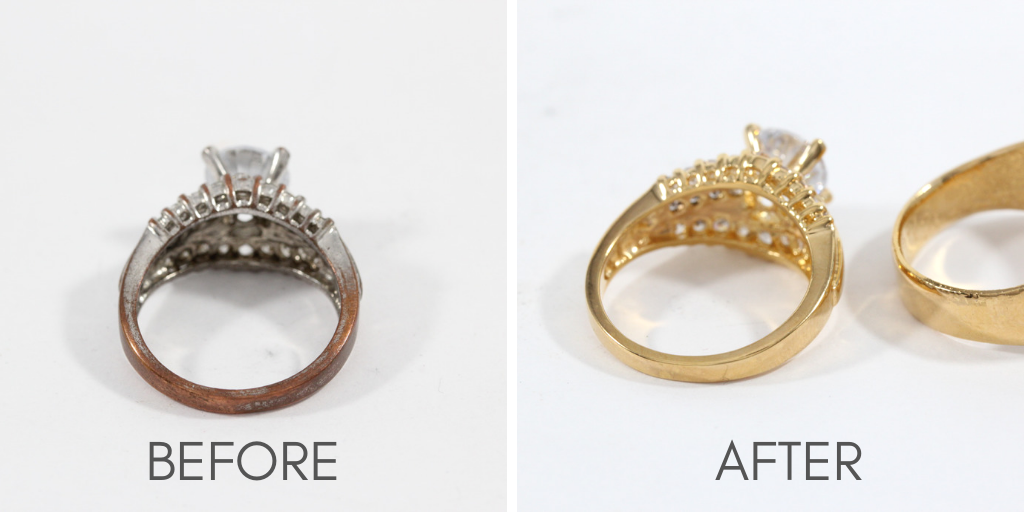 Sometimes DIY projects can take a turn for the dangerous. For our more innovative and go-getter clients, plating your own jewelry at home is definitely one of them.
Just to put this in perspective, a professional jeweler utilizes electricity and several different beakers of distilled water, along with potassium cyanide to get the gold onto your jewelry. This chemical is lethal if ingested or inhaled, which is why it's important to leave this to someone who's been trained and certified to handle the process. We do not advise attempting plating at home at all.
Now you know what jewelry DIY mistakes to avoid! While we do encourage you to try fun new projects at home, just keep in mind that some things (like gold plating) are better left to a professional. If you need something fixed, comment below!