5 Fall Jewelry Trends Making a Comeback in 2022
Written by Anna Currell
October 7, 2022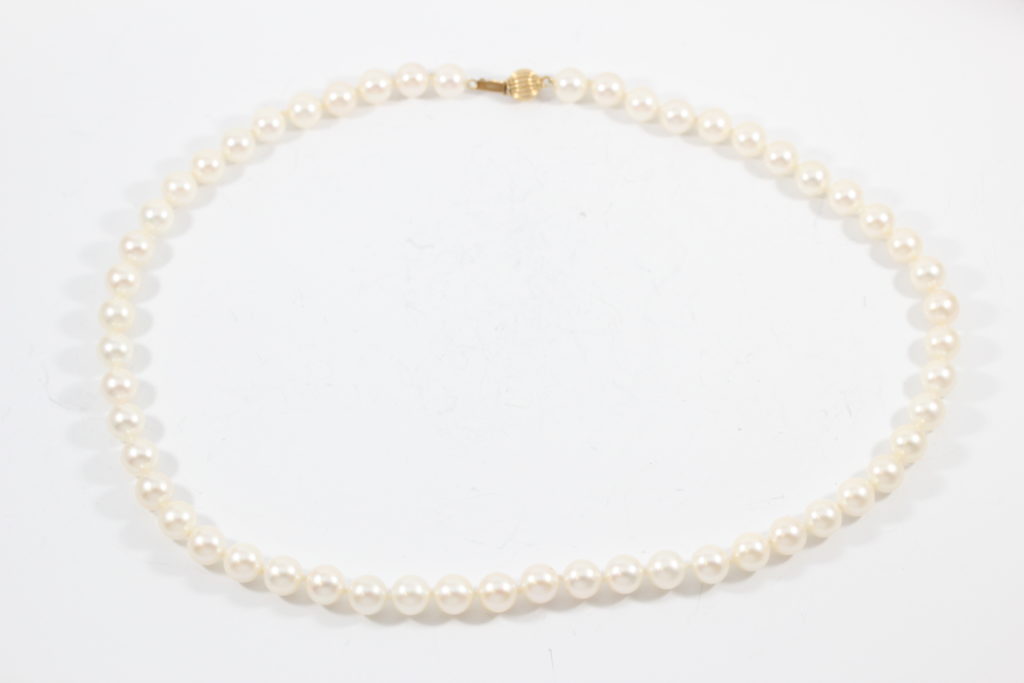 Fashion is just like history; it tends to repeat itself. And thank goodness it does, because some trends are just too good to leave in the past. Just like the wide leg jeans that graced the 1970s and are making an appearance again, lots of iconic jewelry trends are making their way back around. Take a look at what fall jewelry trends you can expect to see making a comeback as we enter the fall and winter season. 
Chokers
Straight outta the '90s, chokers are back in a big way. Choker necklaces sit snugly around the middle of the neck, unlike many popular necklace styles that lay on or below the collarbone. Chokers are a great addition to your jewelry collection for a bunch of reasons: they're fun on their own, they pair really well with other lengths for a layered necklace look, and they perfectly walk the fine line of being a classic capsule piece while still making a subtle statement. They also come in a variety of materials and styles so you can play around with the vibe; look for velvet ribbons, colorfully beading, or simple gold chains. 
View this post on Instagram
Lariat Necklaces
We're bringing back the roaring twenties with lariat necklaces, an elegant, drapey trend that nod to the fashions of a century ago (think Gatsby-era fringe dresses). Lariats are a really fun way to add a simple but eye-catching note to your outfit. Go glittery with gem pendants at either end of the chain, or make your lariat pop with a bold stone that sits front and center when you wrap it around your neck. There are so many types of lariats that it's easy to find one to match any look you're going for. Suede, crystal, chainlink, or dainty gold — they're all back in style.

Bangle and Cuff Bracelets
Cuffs and bangles always seem to find a way back into the zeitgeist, probably because of their super versatile look. Whether you're layering up your wrist with several noisy bracelets or just wearing one elegant loop, bangles can add the finishing touch to any kind of outfit, from the runway to the grocery store. Just like with a lot of these trends, you can choose different materials to achieve the look you're going for: beaded, sparkly, wooden, or intricate enamel or popular options. One of the best parts about the bangle trend is that you don't have to pick just one: the stacked look is part of the appeal. Opt for a selection of similar materials with variations in pattern, or throw caution to the wind and mix styles that you wouldn't normally see together.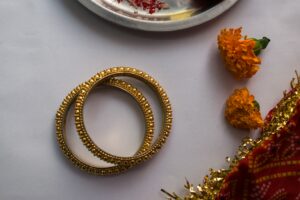 Big, Chunky Pearls
Pearls, pearls, and more pearls. They can be classic and timeless; a single strand around the neck paired with delicate pearl earring studs are the perfect accents for a Kate Middleton inspired ensemble. But pearls can also be retro and wild — we'd like to thank Madonna for making this look as iconic as she is. Have fun with the "more is more" mentality; instead of stopping at one pearl piece, deck yourself out in big, beaded bracelets, giant earrings, and necklaces (and to fully follow in Madonna's footsteps, we'd say the more strands, the better).
Body Jewelry
The funky phenomenon of nose, belly button, and cartilage piercings is back again — the piercings on piercings look is so much fun. You can rock this trend even if you're afraid of the commitment of a piercing (or of needles); cuffs are becoming really popular for nose rings, earrings, and even body piercings, so you can still get the look without the permanence (or the pain). Even if you have one ear piercing, getting the stacked earring look is attainable with cuffs and illusion earrings — they look like several studs or hoops, but you only need one hole!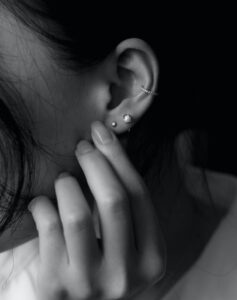 Embrace these comeback trends in the style that's truest to you — there are so many ways to approach these looks. Pick the pieces you love to add to your fall collection and then take good care of them for many years to come. Build good jewelry maintenance habits by making sure to get your pieces regularly cleaned and polished; we recommend a touch up every six months to keep your jewelry in its best condition. Send your piece into Quick Jewelry Repairs and we'll ship it right back to you, as good as new.