Ring Jackets: What You Need To Know
Written by Annabelle
May 28, 2020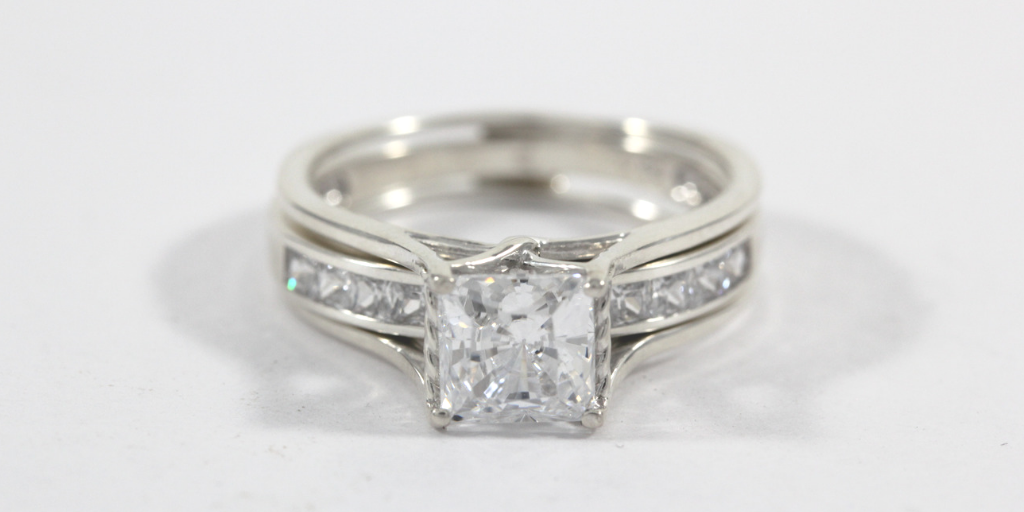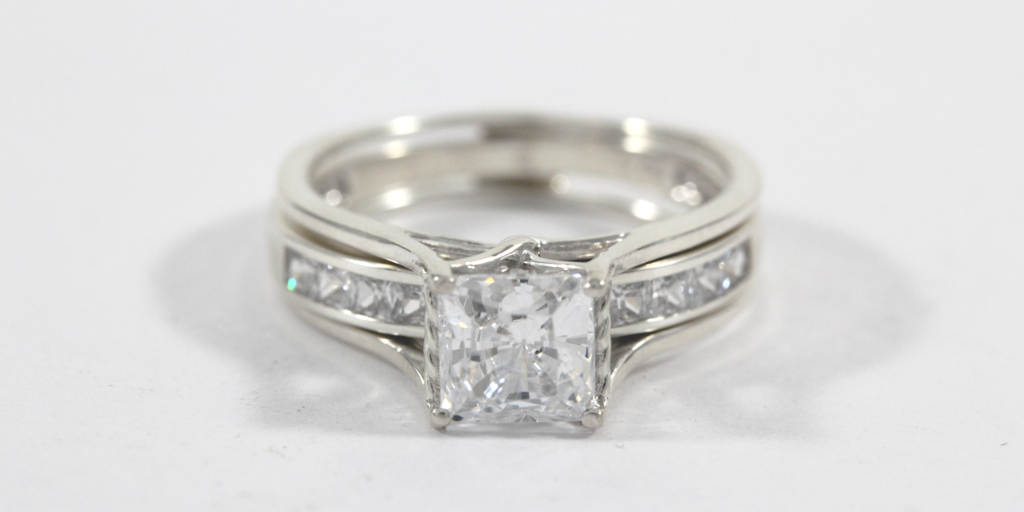 You may have seen a recent trend for elaborate and beautiful wedding ring stacks, consisting of a showstopping solitaire ring and two or one side rings that form a unique pattern to frame the center ring. But what exactly are these ring jackets, and why should you consider one for your own special ring? Here's what you need to know.
Ring Jackets
Ring jackets, ring wraps, or ring enhancers- these terms all refer to a specific type of ring that's designed to stack with another ring. Ring jackets can come in many forms; a ring that has a gap in between two designs for the solitaire to slot into, two separate bands stacked with the main ring, or a single band that either goes on the top or bottom. 
Whichever style you decide to choose, here are a few things to keep in mind before you purchase:
How does it fit with your center stone? The center stone of the main ring is the focus of your ring stack, and if it's an irregular shape you need to think about how the design of the ring jacket pairs with the stone. If your stone is a pear or heart shape, would a double-sided ring jacket be the right fit? Perhaps you'd need a bottom ring jacket instead.
Is it the right size? There's no point in getting a ring jacket that's tighter or looser than your main ring because it won't stack well. Either purchase one in the correct size or get the ring jacket sized for your finger.
Will your solitaire fit? This is an important question for people who want to purchase the double-sided ring jacket with a gap in the middle; if your solitaire band is too wide, it won't be able to fit into the gap of the ring jacket. Measure carefully before you purchase the jacket or have a jeweler modify the jacket to accommodate the ring.
Does it look good with your existing ring? If you have a dainty 2mm wide ring and you buy a jacket with loud stones and a band bigger than 4mm, chances are it's not going to look quite right. We suggest pairing up with the same width, metal, and type of stones for a seamless look, or choose colored stones that help complement your main stone instead of jarringly clashing with it. 
Common Ring Jacket Designs
Scattered marquise/pear: Surprisingly, the feather-like marquise and pear stone shapes works amazingly well with most rings thanks to the lotus/flower effect it creates when used in ring jackets. Opt for this style for a feminine and clean look.
Open ring: A common and simple ring jacket design is an open ring, or a ring with a gap at the front. Sometimes the two ends of the gaps are set with stones, or the entire ring is set with pave diamonds for a glittery look. This ring jacket works with every stone shape because the gap allows for the main ring to sit right.
Chevron ring: The chevron ring is a ring with a v-shaped design in the front. The space of the V functions similarly to the open ring; it allows for the main stone to sit properly.


Now you're all set on ring jackets! Comment below and let us know; which type do you prefer the most?