Restore or Resell: What You Can Do With Estate Jewelry
Written by Annabelle
April 28, 2020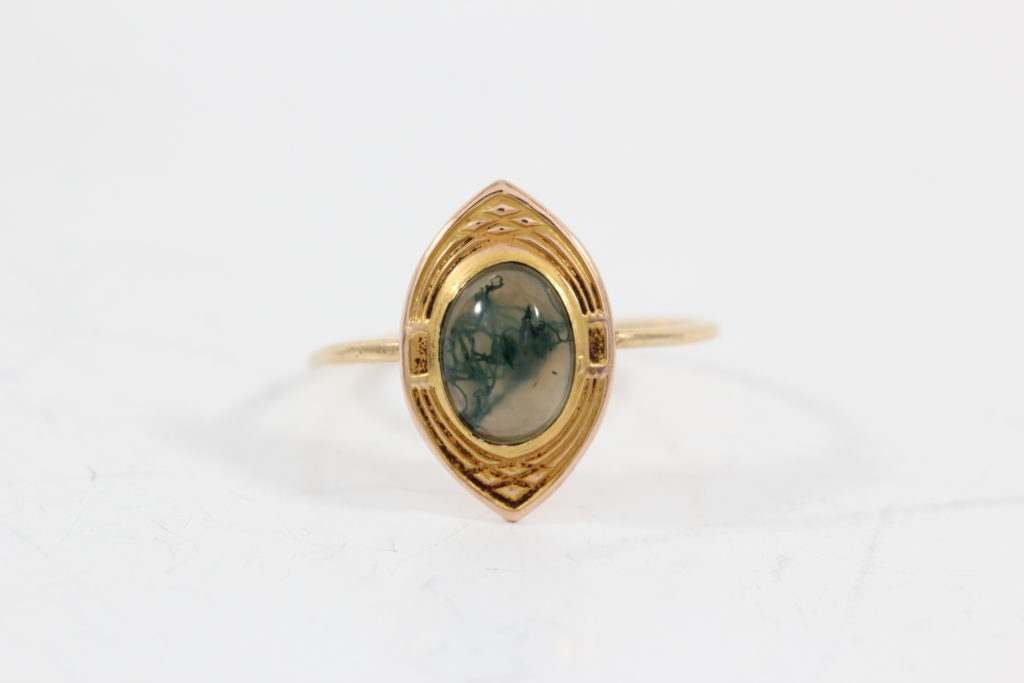 If you're thinking about exploring estate sales for jewelry, we've got a few ideas for you as you're browsing! Estate sales are one of the best ways to pick up some unique and beautiful jewelry, and here's what you can do with the pieces you find.
What Are the Benefits of Buying and Refurbishing Estate Jewelry?
While it seems like a lot of work, restoring estate jewelry is a hobby for a lot of people! Not only can you purchase precious jewelry at lower prices, but you can also snag unique items to restore and personalize. It's a lot of fun to be personally involved in bringing a piece of jewelry back to life.
In addition, buying and reselling estate jewelry is one of the best ways to get into a small side business, as you're procuring products for a low price and reselling at a higher price. The process is lucrative and enjoyable at the same time!
3 Things To Do With Estate Jewelry
1. Repair and Refurbish to Restore Estate Jewelry
Estate jewelry is previously owned and used, so these items definitely need some repairs. This can range from minor refurbishment such as cleaning and polishing to significant metalwork, like reshanking. We've compiled a list of common repairs for estate jewelry below.
Cleaning and Polishing: Since the jewelry belonged to someone else, it's in your best interest to at least get rid of the dirt and scratches on the item before you wear it! A jeweler can buff out the surface and steam clean it to sanitize the jewelry and knock out all of the dirt that you wouldn't be able to get rid of at home.
Gold and Rhodium Plating: For gold-plated items and white gold, the color of these pieces of jewelry will be faded over time. The jeweler can restore the coloration by polishing the jewelry and plating it with a fresh coat of yellow gold, or rhodium for a white gold appearance.
Stone Replacement and Tightening: It's not uncommon to pick up a piece of discounted estate jewelry at scrap value because it's missing a few stones. With a lapidary, a jeweler can restore the look of the item and provide new gems to match, or even replace the entire setting with jewels of your choice. We love performing this repair for our estate lovers, as they can get quite creative with an empty vintage setting!
Prong Repairs: Over years of wear, prongs can be rubbed down or completely snapped off. This compromises the security of the stone, as the setting is now incapable of holding it properly. To ensure that the gemstone doesn't fall out, a jeweler can retip or reprong the setting by adding metal until the prong covers the top of the stone.
Ring Sizing and Reshanking: If you've bought a ring from an estate sale, you may need to get it resized in order for it to fit your fingers! A jeweler can easily size a ring up or down two sizes for your needs, and larger size differences can be done on a case by case basis.
Rings that have been worn a lot may also be weak or thin at the back. In order to wear them without causing further damage to the design, a jeweler can reshank the ring, removing the original back of the ring and replacing it with a thicker and sturdier piece of metal.
2. Personalize To Make The Jewelry Truly Yours
While the item may have belonged to someone else, you can take it a step further to make the item yours by modifying it with personalization services. Whether it's replacing the old stone with a birthstone or engraving your initials on the item, here are a few ways to give it that special touch.
Stone Replacement: Get a jeweler to source a new stone for replacement! You can opt for a birthstone, a gem that has special significance to you, or a gem that you just happen to like! We love providing this service because the color of a new gem can radically change the entire aesthetic of the item.

Engraving: Engraving is the most personal service jewelry has to offer, and you can use it on almost everything. Try initials on a signet ring, a quote on the interior of a locket, or a romantic inscription on the inside of a ring band. We've also engraved nameplate necklaces and ID bracelets.
3. Convert the Jewelry To Your Preferred Style
Some pieces of estate jewelry, such as stickpins and brooches, aren't exactly easy to wear on an everyday basis. For our more creative customers, we provide jewelry conversion services to turn these designs into something they can enjoy.
Pin to ring/pendant: Stickpins and brooches are easily convertible into different types of jewelry. With the original stick portion of the pin, our jewelers have twisted pins into bands, with the design portion of the pin as the front of the ring. You can also consider converting these items into pendants by using the stick as a loop bail, or request for a new jump ring to be soldered on top of the design. A jeweler can also provide a chain for the new necklace.
Earring conversions: Older estate jewelry earrings often come in antique earring styles, such as screw clip-ons. This style of earring is difficult to wear and often insecure, so many of our clients ask us to convert the earrings into something suitable for pierced ears, by adding either french wires or posts. 
Now you have a few ideas on what you can do with estate jewelry! If you're looking to get something repaired or converted, comment below and we're more than happy to help you get started.