We love watching the Oscars to root on our favorite celebs and movies that we loved checking out this past year. It's also one of the most glamorous events of the year where celebs adorn some of the most gorgeous dresses and suits that we've ever seen. While the clothing is certainly a sight, we also love eyeing the sparkly jewels that compliments their outfits with style and grace. Read on to check out some of our favorites below:
Some of Our Favorite Jewelry from the Oscars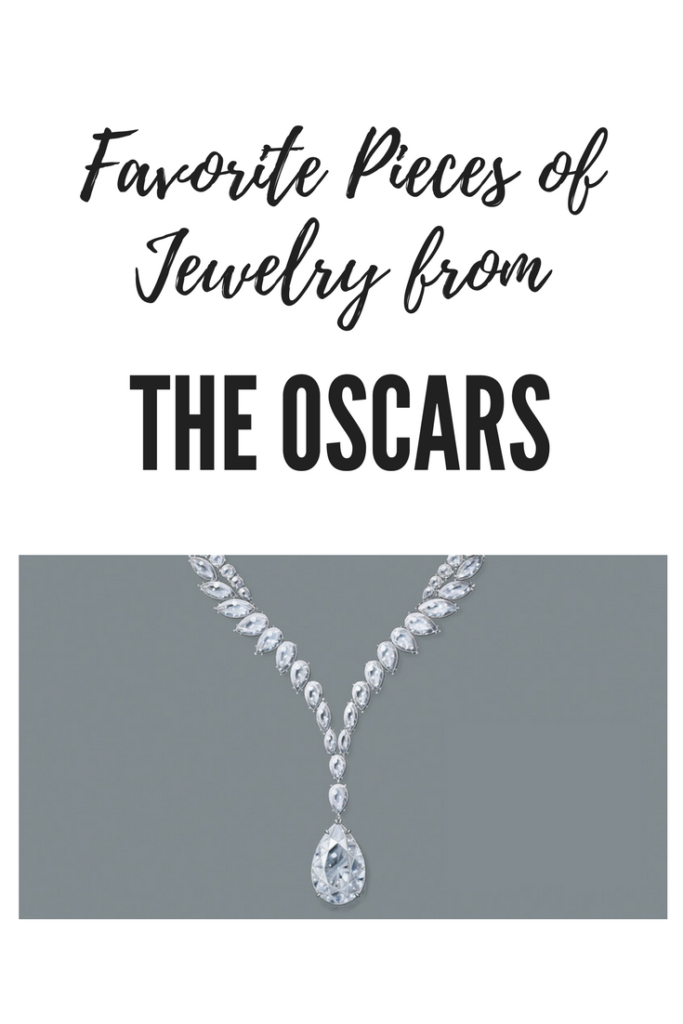 1. Alison Janney wore a gorgeous collection of diamonds with her red dress, that, according to People.com, included "128 carats worth of jewels by Forevermark for a total of more than $4 million."
2. Jennifer Garner was also in attendance at last night's Oscars, rocking over $825K of jewelry featuring diamonds and blue sapphires by Piaget, according to Page Six.
3. Gal Gadot a.k.a Wonder Women herself wore a stunning necklace from Tiffany & Co's "Blue Ice" collection. According to Vogue, "Blue Ice was crafted by a team that included three master jewelers, three setters, four polishers, and took months of quality control to ensure its perfection."
4. Salma Hayek was at the Oscars, donning a stunning violet dress that was complimented beautifully with a multi-layered swathed neckline. According to Harper's Bazaar, her jewels totaled over $4.2 million dollars!
5. Tiffany Haddish was dripping in gold, adorning an outfit that paid tribute to her late Father. The dress was also beautifully complimented with gold bracelets, a tiara, and a stunning rings.
6. Viola Davis was quite the sight in her pink Michael Kors dress. But equally stunning were the hoop Norman Silverman Diamonds that she rocked with her look.
7. Lupita Nyong'O was stunning in her golden Atelier Versace dress. We just love how the Niwaka jewelry complimented her look with style and grace.
8. Alison Williams was decked out in a diamond bracelet and diamond drop earrings from Harry Winston at this year's Academy Awards.
9. The future Mary Poppins (a.k.a Emily Blunt) looked incredible in her aquamarine diamond chandelier earrings from Chopard.
10. Queen Meryl was stunning in a gorgeous red dress and a pretty Fred Leighton bracelet that was subtle yet striking.
11. Indie darling Saoirse Ronan was looking pretty in pink in her Calvin Klein dress and Cartier earrings.
What was your favorite piece of jewelry from the Oscars?