Creative Heirloom Gift Ideas and a Special Mother's Day Promo
Written by Annabelle
May 6, 2019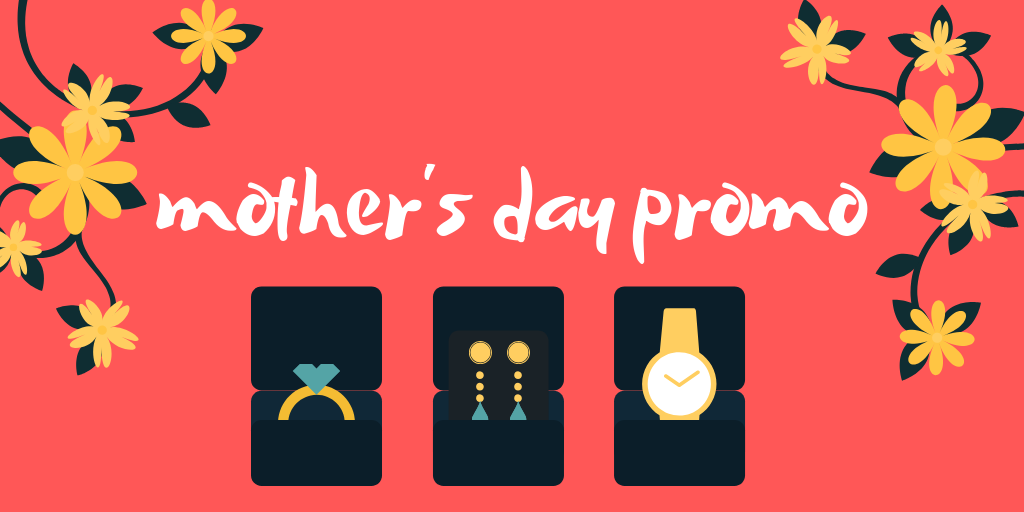 Mother's Day is coming up, and we thought it would be a wonderful time to think about that unspoken but beautiful tradition of handing down heirlooms from mother to children. With that said, take a look at some of the things our clients requested for their mother's jewelry.
4 Things You Can Do With Heirloom Jewelry
Polishing and Cleaning – Heirlooms can get dusty and tarnished if they've been sitting in a box for a while! Our client inherited these beautiful pieces from her grandmother, and immediately sent them all over to us for a quick clean-up. Many of the rings and brooches were made from sterling silver, which oxidizes and turns dark over time, so we buffed the oxidation off and placed everything into an ultrasonic cleaner. The cleaner is a tank filled with water that uses soundwaves to generate bubbles. These bubbles blast the jewelry, knocking out grime in the tiniest areas.

Stone Setting and Replacement – Over time, the precious gems in hand-me-downs can fall out and even get lost. We had one client who sent in his wife's ring for a resetting and polishing; the piece was a gift from her mother that she deeply treasured and she was distraught at its worn-down appearance. The stone was dirty and the prongs had to be rebuilt.
After a quick cleaning, we discovered that it was a lovely light blue gem, and our jewelers were able to rearrange and fix the prongs so that they held onto the stones securely.
Another client of ours had a ring that she inherited from her beloved mother. The original stone was a diamond, and it was missing after years of wear. She sourced a rare pink garnet that held special meaning to her for us to set it in the ring. The ring was white gold, so after we set the garnet, we gave it a good polish and coat of rhodium plating to restore its silvery-white color.

Ring Sizing – Rings are wonderful pieces of jewelry to pass down, especially if they're engagement rings and wedding rings! This client of ours inherited his mother's ring and wanted to resize it for his special someone. The ring was a two-tone retro gold design that had to be resized up from a size 6.5 to a size 9. After the sizing process, we polished the piece and applied rhodium to the white gold head before shipping it back out to him.

Jewelry Recreation – Sometimes heirlooms get lost or damaged beyond repair. In that case, the piece needs to be completely recreated– and that's what this client did with her mother's wedding earrings! She fondly recalled playing with them as a child, and as an adult managed to hang onto one of the earrings. From her picture, we made her two pairs in white gold and yellow gold.