6 Engagement Ring Trends to Watch in 2019
Written by Annabelle
August 1, 2019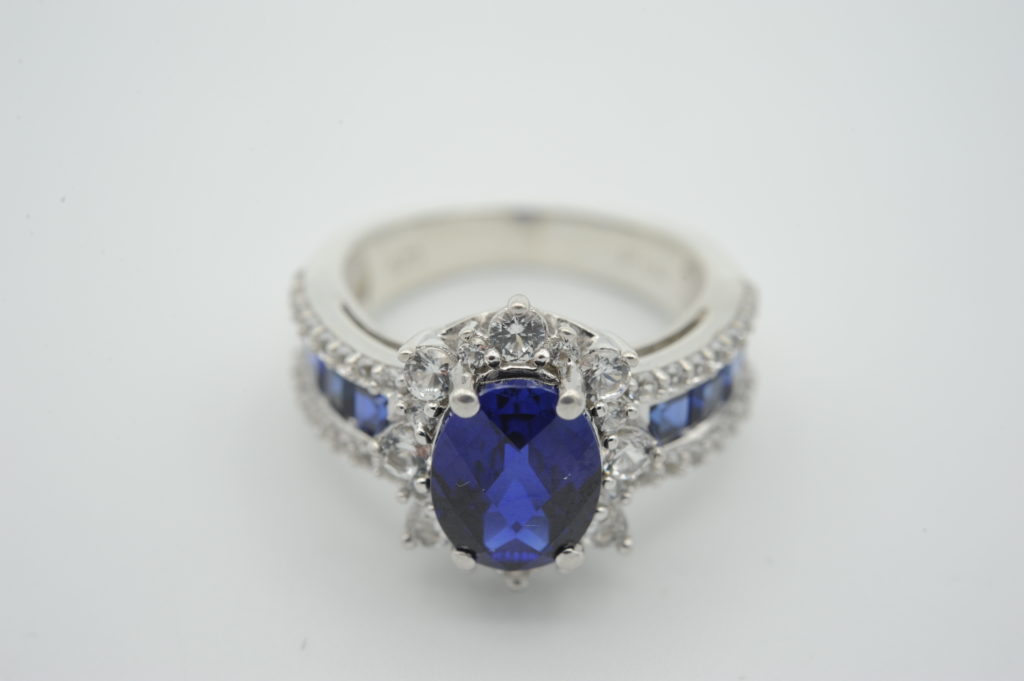 Engagement season is rolling in right after summer, so right now is the best time to think about engagement rings before everyone swoops in on the market! We've compiled a juicy list of the hottest trends this year for would-be brides and flustered suitors, so read on to learn more about six popular engagement ring trends for 2019!
1. Fancy Cuts
While the round brilliant is a classic, many women (especially of the Millennial population) are gravitating towards fancy cuts such as princess, pear, oval, and heart. After all, there needs to be something unique for every unique bride out there, and many of them want their engagement ring to be special and noticeable! It's important to note, however, that not all diamonds are created equal. Certain cuts such as princess and marquise require more care because of their sharp yet brittle corners, making them unsuitable for someone who's more on-the-go in terms of lifestyle.
2. Ring Stacks
A lot of our customers bring in their engagement rings and wedding bands for ring soldering, but they often lament at how the rings weren't designed to stack together. This recent trend of "building in" rings has created some marvelous stacks that fit together wonderfully. Whether it's a traditional u-shaped curve or v-line ring that creates an impromptu geometric halo, this trend is definitely here to stay thanks to its aesthetic appeal and practicality.
3. Unique Mountings
Plain band? 4-prong setting? Don't make us yawn! 2019 is all about the crazy mountings; after all, you can't just rely on your stone to create all of the visual effects! From beautiful galleries to elaborate Art Deco-inspired halos, the details of the ring make the piece special. Just keep in mind that special mountings need also need special care. Some may be less amenable to the ring resizing process than others, so it never hurts to do your research before purchasing.
4. Colored Stones
Diamonds are beautiful, it's true, but they're not for everyone! For more unconventional personalities, a vivid pop of color from a sapphire, ruby, or emerald would be a lovely substitute for an engagement ring. The romantic connotations behind each gem bring a symbolic meaning to the piece as well- consider the emerald for tranquility, or the ruby for passion. It's no wonder that many people are opting for colored stones nowadays because they're such a bold statement. Out of all of the engagement ring trends we've seen, this one is our favorite because there is really no better way to personalize a ring than choosing a distinctive stone.
5. Mixed Metals
Plain gold or platinum is fine, but why would you settle for something so mundane when you could have a mixed-metal ring? In addition to its eye-catching contrast look, mixed metals can be used to enhance the look of your center stone. Many two-tone rings have a different color around the setting to really help that gem "pop," since certain stones look brighter or sharper depending on the surrounding environment. In terms of design, many artisans are currently utilizing this method in their creations, so this is definitely one of the more fashion-forward engagement ring trends!
6. Antique rings
Nothing screams "romantic" more than an antique or vintage ring! Just think about it…this piece was once a testament to someone's love, long long ago…perhaps even your grandparents' love! Aside from the sentimental value, wearing antique and vintage jewelry is a wonderful way to upcycle, as you're reusing precious metal and stones. The variety of different art styles, such as Victorian and Art Deco, also appeal to a wide audience.
Now you're up to date on the latest and greatest in the engagement ring market. Which one of these engagement ring trends do you like the most? Comment below and let us know!