Baby Rings: What Are They?
Written by Annabelle
April 22, 2020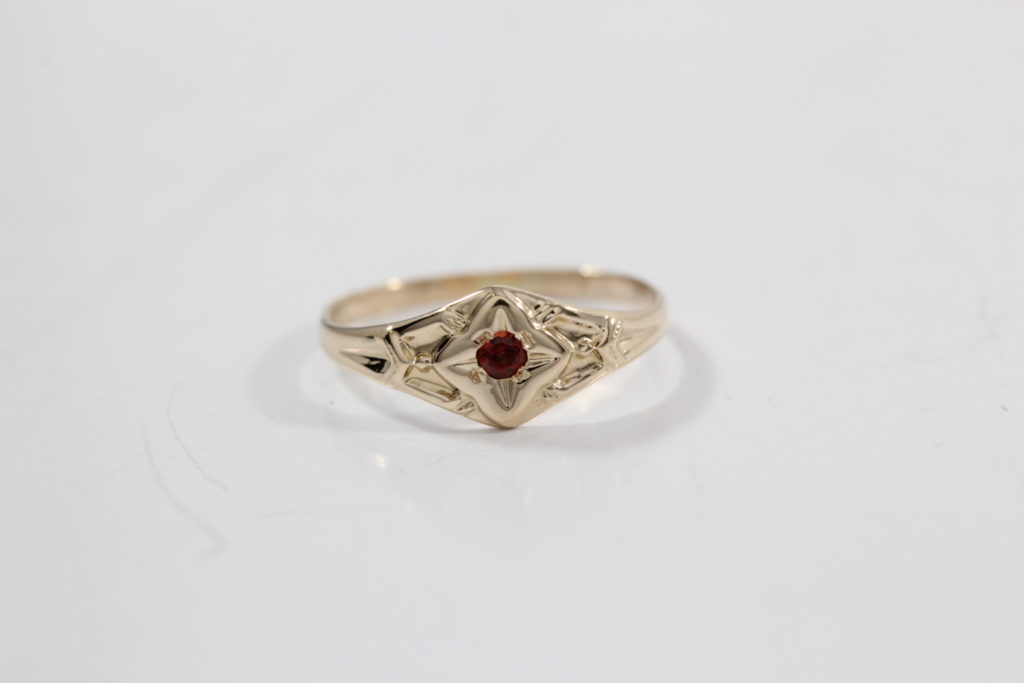 A unique trend that's been coming back lately is the rise of the baby ring! These itty bitty rings are precious jewels that can be used for a fashion-forward statement, a sentimental gift for a young child, or a generational family heirloom. Here's what you need to know about them.
What Are Baby Rings?
Baby rings are very small rings designed for children's fingers. They were popular during Victorian times and often used for photoshoots. Made from gold and other precious metals, these rings often resembled tiny signet rings, or pretty patterned bands. As the child grew older, the rings were considered a sentimental keepsake and could be worn as a charm on a necklace.
While they're not as common today (due to a potential risk of the ring becoming a choking hazard) they're still great for a variety of purposes.
What to Do With Baby Rings
Purchase them as a gift: Baby rings are still suitable for older children due to their small size being perfect for tiny fingers! Modern baby rings are readily available through a variety of jewelers online, and can be customized with initials or birthstones to add a personal touch. They're also suitable for christenings or baby showers.
Wear them yourself: Antique versions can still be found for sale on vintage online marketplaces, and they come in beautiful, one-of-a-kind designs! While you obviously can't wear them on your fingers like regular rings, they can still work as pinky rings or midi rings for a unique fashion statement.
How to Restore Antique Baby Rings
If you're interested in touching up an existing family heirloom or fixing an old piece you bought, here are a few things to keep in mind for repairing baby rings.
Material: Some antique baby rings are not made out of solid gold- they're gold-fill, which means that the color of this ring will look tarnished and dull due to the gold wearing off and the base metal oxidizing over time. To restore it, you'll have to get it polished and re-plated for a bright and sunny finish.
Stones: Old stones should be examined for cracks or damage. For example, many antique baby rings are set with seed pearls, which are extremely fragile and can turn yellow from sweat, or brown from heat exposure. Fortunately, a jeweler can replace them for you and set new stones of your choice.
Engraving: You may want to add your own touch to the ring to really make it yours, or personalize it for a gift recipient. Consider initials or a fancy monogram which will connect it to the intended owner.
Now you're all set on baby rings! If you have one you'd like to size or restore, comment below and we can help you out.