10 Things to Do if You Hate Your Engagement Ring
Serena Norr / February 7, 2018
Getting a proposal is a big deal!  However, we all have our personal tastes and interests, and the ring your fiancé picked out might not be suited to your style. Before you freak out, there are a few things you can do if you simply hate your engagement ring. Read on to check out what to do if you get a ring that you don't love.
What to Do if You Hate Your Engagement Ring
1. Plate It
One of the easiest and fastest transformations is to change the color of your engagement ring. A lot of people feel very strongly about certain metal colors. If you hate your engagement ring because it's old-lady yellow gold, for instance, a quick dip in hypoallergenic rhodium and it'll have an amazing white gold aesthetic. For more creative ideas, you can consult with a jeweler about plating it with different shades of gold to get that two-tone or tri-colored appearance.
2. Give it a new finish
Maybe you don't like the ring because it's too shiny in terms of finish. While high-polish is standard for most engagement rings, you might prefer a more subtle and modern approach with a brushed or matte finish. For sterling silver lovers, consider oxidation- a chemical process that darkens the metal to a broody, romantic gunmetal color. There are a variety of different finishes, and if you want to get even more technical you can even try sandblasting or stippling for interesting textures.
3. E-coat it
Do you really want your ring to stand out? Can't stand how "bleh" it is right now? Consider e-coating, the latest technique in the jewelry industry! It's a coating of acrylic and ceramic that is plated and baked onto your item. E-coating comes in a wide variety of colors, and it's definitely an upgrade from your standard yellow, rose, or silver colored metals. The best part? It's very durable and water-resistant.
4. Change the setting
It might be hard to believe, but those itty bitty pieces of metal that hold your stone can seriously affect how your ring looks. If you're not a fan of the current setting, some rings can be modified and switched out for a new head. This new head may be a different kind of setting that will change how the stone looks, not to mention the overall ring.
5. Use the stones for a different item
It's perfectly ok to hand-wave your dislike of the ring's design by (carefully) telling your partner that it's better off as an earring, or pendant, or bracelet. After all, it's still "technically" the same item, right? Consider popping out the gems and using them for a conversion project if you're not about finger bling. Many people opt for unconventional engagement pendants, or engagement bracelets, so why shouldn't you?
6. Recreate it in a new metal
Ring replication is a more permanent solution to the plating option, and one that you can definitely use in your favor to get the ring looking just right. A lot of people are allergic to metal alloys, so explaining to your partner that you can't wear the current ring with this plausible excuse will allow you to go full steam ahead. Just contact a jeweler or designer who can make a 3D CAD, or computer aided design, and have the ring remade in a different color or even higher karat.
7. Unset the stones and redesign it
This might be a bit of a hassle to pitch as an idea, but there'll be a way to persuade your partner… Communication difficulties aside, this is definitely doable. One of our clients took their banged-up platinum ring and unset the diamonds to have them flush-set into a 22k hammered gold band. Talk about a creative way to upgrade when you hate your engagement ring!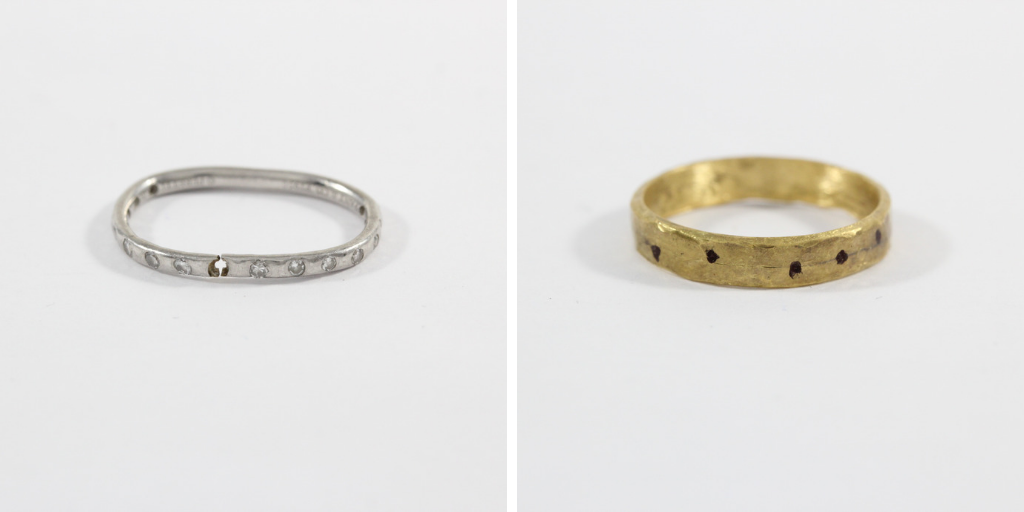 8. Replace the Stones
When talking to your significant other about the problem with your new wedding ring, you may both come to the realization that it's better to just replace the stones. Plus, replacing your stones can actually be better for you two, since you can work together to find a stone that you love. This way, you can show your fiancé what kind of style you like, so if they buy you more jewelry down the line, they'll know exactly what to get you. It's really a win/win.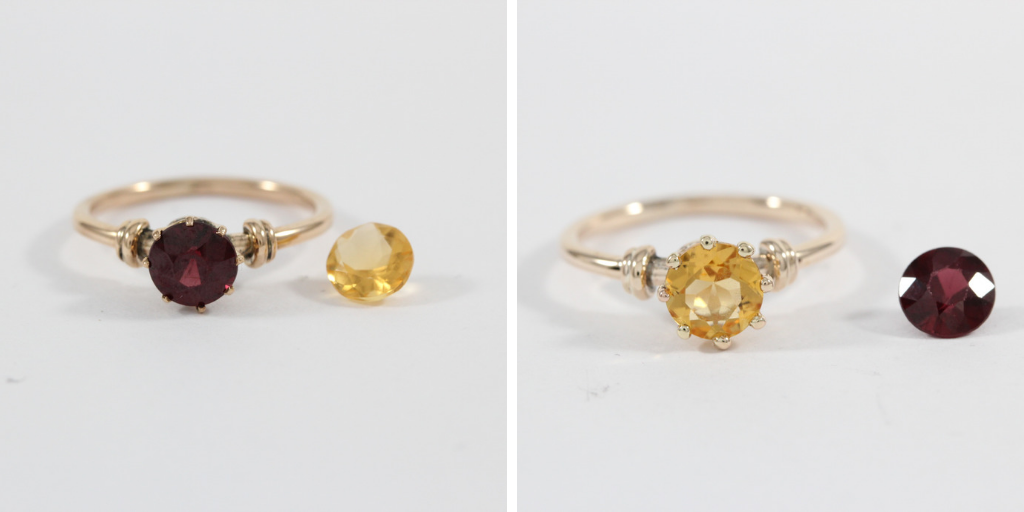 9. Merge the Design with something else
Another possible way to "fix the ring without hurting your partner" is to suggest some modifications for sentimental reasons. One of our clients received her engagement ring and decided to let her significant other know that she wanted to change it up to incorporate her mom's wedding ring. They ultimately settled on a piece that used her mom's wedding band and the diamonds that he bought for her- leaving her satisfied and no damage control left to do at all.
10. Solder It With Your Wedding Band
One of the easier fixes for an engagement ring you don't like on its own is to solder it to your wedding band. Basically, you're fusing it into a solid piece, so it looks like a different ring! We recommend this option for rings that seem either too sad on their own, or too flashy to tone it down with a "partner" underneath. On the practical side, soldering rings prevents them from rubbing against each other when you wear them on your finger, and you don't have to put them on individually since they're now one solid stack.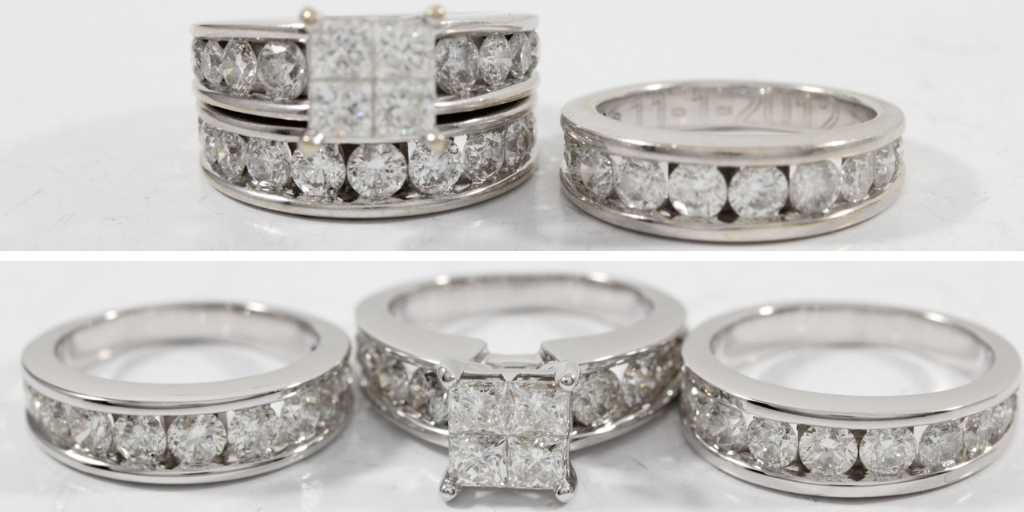 If you're looking to make an upgrade on your ring, send it to us for a custom job to make it as perfect as your love!