Stumped About Custom Jewelry? Take Inspiration From These 5 Unique Design Ideas
Written by Anna Currell
October 24, 2022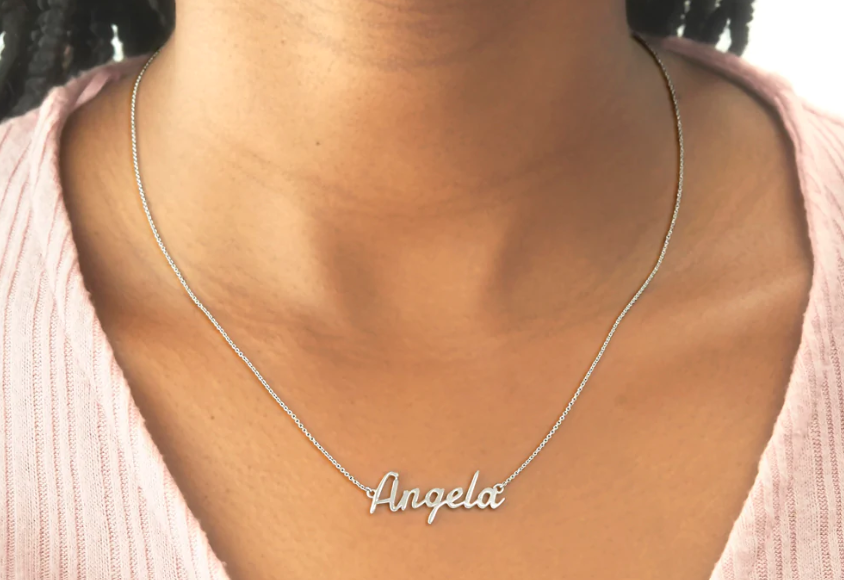 Looking for a completely one-of-a-kind piece of jewelry? When the options are literally endless, getting creative is key. Whether you're gifting an item or keeping it for yourself, the best part about designing custom jewelry is the unique story behind each piece. If you're not sure where to get started, we've got some juicy ideas to help spark some inspiration for your next custom jewelry project.  
#1: Sound Wave Engraving
Sound wave art represents audio in a visual format. For a truly unrepeatable and special piece of jewelry, you can make a sound wave into an engraving. Record a voice note, and search online for an artist who can translate it into a visual medium. Once you've got that image, you can have it engraved onto a pendant, ring, bracelet, or watch. Have fun thinking of things to record; it makes a really exciting (and sentimental) gift! For the holidays one year, my sisters and I gifted our parents with a sound wave painting of our voices saying, "We love you, Mom and Dad." We found an awesome Etsy artist who turned the audio into a visual sound wave portrait. Our parents loved it, and it still hangs in their house today. 
#2: Carry Your Memories
Taking a trip to a special place doesn't have to stop when you board the plane home. If you want to carry those memories with you — both physically and metaphorically — you can turn them into wearable keepsakes. If you capture a physical memory from a destination vacation or a special day like a wedding or ceremony, you can always store it in a tiny glass bottle charm for a DIY approach. If you want to take things to the next level, try working with an artist or a custom jeweler to go the extra mile. You could infuse grains of sand you collect from your favorite beach onto the band of a ring to end up with something like this:
Or hold onto your wedding flowers instead of throwing them away, and hire an artist to suspend a few petals or blooms in resin. Whether you turn your resin piece into a pendant or a piece of jewelry all its own, you'll be able to keep that memory with you forever in a subtle, unexpected way. Here are some ideas to inspire your bespoke flower jewelry project:
#3: Nameplate
Custom nameplate necklaces can be as simple as pairing your name (or your loved one's name) with a perfect font. But if you want to get a little more creative, think outside the box to come up with some unexpected text. You could turn a special date or year, a meaningful phrase, or even an inside joke into a nameplate to remind you of what you care about or bring a smile to your face when you really need it. Your options are endless — for better, or for worse! Making a decision can be the most difficult part of this process, but it can also be the most fun. Remember that there are no wrong answers and no matter what you choose, it'll be all your own.
#4: QR Code Engraving 
QR codes put tons of information at our fingertips with just one small symbol and a smartphone. Engraving a QR code on your jewelry is a modern way to make a keepsake and a statement at the same time. If you want to share a special song with your partner but you can't fit all the lyrics on a ring, try engraving a QR code that points to the song on Spotify so they can listen to it with a simple scan anytime they think of you. Or try linking the QR code on a delicate pendant to a special photo, like a high-tech locket. If you want to take a more practical route, create a medical bracelet by pointing your QR code to a document with all your pertinent medical details like severe allergies or blood type.
#5: Morse Code Beads
Morse code is a communication method that uses distinct combinations of dots and dashes to represent each letter in the alphabet. The simplest way to create Morse code jewelry is to choose a primary bead color to represent your text and a secondary color to create space between each letter, then string the beads together to spell out words in order. You'll use one primary bead for a dot and multiple primary beads grouped together to create a dash, with single spacer beads separating dots and dashes and multiple spacer beads separating the letters in your word. Using Morse code jewelry to display a word or phrase that's significant to you is an interesting and private way to convey a message, especially as a gift. 
Did this list get your creative juices flowing? If you've got an idea for a special and unique piece of custom jewelry, visit us at Quick Jewelry Repairs to make it a reality. An expert bespoke jewelry concierge will guide you through the process of bringing your jewelry dreams to fruition so you have a dedicated partner every step of the way. Speak to a concierge today to get started, and you'll be wearing your new custom jewelry creation proudly in no time.