4 Types of Jewelry Business Vendors You Can Leverage to Maximize Profit
Written by Annabelle
June 25, 2020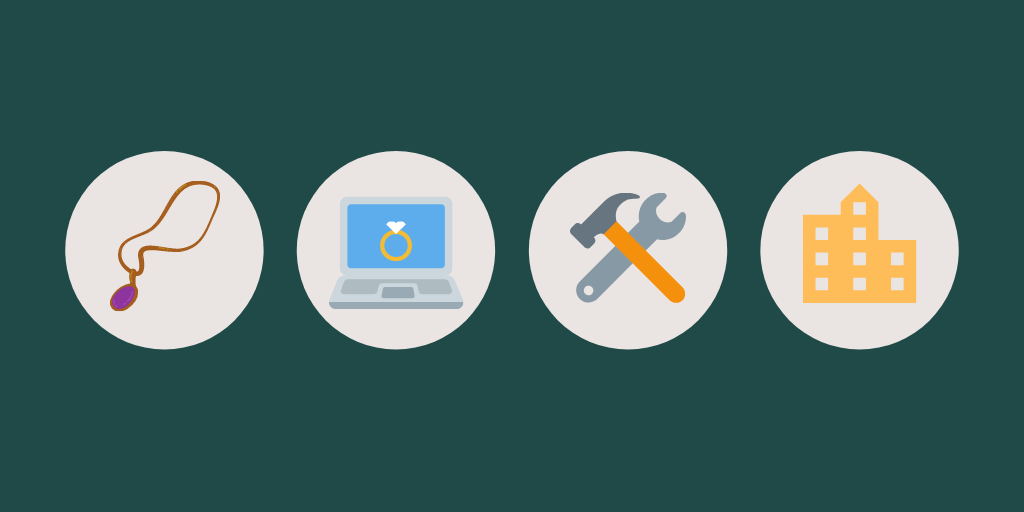 In jewelry operations, it is crucial to understand what different type of capabilities you are handling and what qualities you should be looking for. This article categorizes the different types of jewelry vendors for just that.
Antique and Vintage Jewelry Specialist
A vendor you might need to have in your pocket is a company who specializes in refurbishing old and antique jewelry.If you sell used pieces, this will be a major vendor that you will want to have trust in as they will be working regularly with your items to make the pieces look as good as possible to increase their value.
When you're dealing with older pieces that are considered vintage, antique, and estate items, the materials are inconsistent and incredibly fragile. This can cause issues during repair, so it's important to have a jeweler who's highly skilled and knowledgeable about these items.
You may also want to consider finding a jeweler who is experienced in conversion; this is an essential part of the antique and vintage restoration process. A jeweler who can change stick pins to pendants and rings will help you sell more and diversify your product offerings.
Custom Creation Specialist
For additional product offerings, consider a custom creation vendor. These jewelry vendors make high quality one-of-a-kind custom items, or personal items from scratch to fulfill your customer's specific wants and needs. These orders will be coming directly from your customers and as it is a unique design, the customer will be paying more money for it. You need to find a vendor who is used to working on top quality pieces, as your price point is expected to be higher for such items and the durability of the jewelry is important. In order to find a good vendor, it would be good to ask for samples, previous CADS and after shots to understand the quality standard.
General Repairs Jeweler
The most basic vendor you need is a general repairs jeweler. These are jewelers that can handle any type of repair that your customers have brought in to get fixed or altered. These repairs include jobs such as solder work, laser work, stone sourcing and setting and resizing.
As you will be adding a small commission to the vendor's bill to make money off it, it is important to make sure that the price list of the vendor meets your needs and budget. You don't want to be charging your customers too much for repair. You may need to observe your customers for a while in order to determine the best pricing and repair process based on their behavior. 
More importantly, you need to make sure you're looking for vendors who can make your day easier with helpful services such as a transparent online platform to monitor repair progress, inbound shipping labels, pick up and drop off services, quick turnaround times and a price list that fits with your budget.
Cast Contracting Vendor
For production purposes, you'll need a vendor who can handle cast contracting. This will be for when you have designs and need to create products from sampling all the way to a finished product and will be placing multiple orders with a variety of colors and sizes. If you don't put in the right research, you could find yourself traipsing around town to several different vendors to create one final product. As a result,the best way to find a cast contracting vendor is to look for a consolidated company that can do everything. This will save the company money, time and a headache in the long run! 
Now that you're up to date on the different types of services that companies are looking for, have you decided which vendor your company needs? It could be one or two or the whole bunch! Keep in mind that you don't necessarily have to reach out to different companies for each type; some companies offer all capabilities like Quick Jewelry Repairs. Finding a vendor who can do all of them ensures quality consistency.
Make sure you are getting the best deal, and work with a company that meets your quality standards for all of the services you want. It will save you time and money from dealing with different jewelry vendors in the long run! 
Once you have found your perfect jewelry vendor, the next decision you might need to make is to look at your financials, especially as you may be in the process of reopening , or thinking about when you will reopen. Check out the next article in the series on ways you can save money for the future.