5 Affordable and Sustainable Jewelry Trends for 2022
Written by Anna Currell
July 29, 2022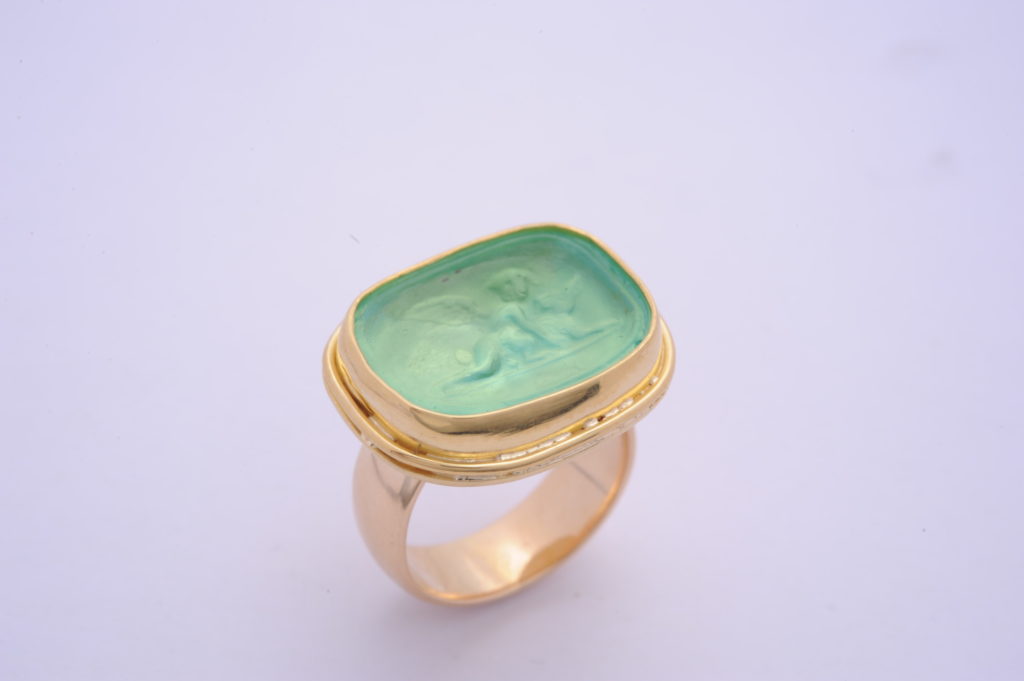 Being environmentally conscious and purchasing fun, trendy jewelry are not mutually exclusive—in fact, many brands have made it their mission to center ethical sourcing and labor practices into their creations, making shopping for your next favorite piece of jewelry feel even better. (And you'll look good doing it.) Knowing how to look for the right practices and materials can be difficult, so here are some of the best trends for this summer that comply with sustainable efforts:
Upcycled Jewelry Brands
Repurpose with a purpose! Upcycled jewelry is a great way to avoid any new mining or sourcing new material. Brands like CLED (which stands for Conscious Lifestyle Earth Friendly & Ethical Design) use discarded, high-quality materials like glass to create completely new and unique rings, necklaces, bracelets, and more. As less than 35% of used glass gets recycled, this brand has made it their mission to reuse resources in a beautiful way that you can wear. Their eco gems are made entirely of found glass, and each piece is handcrafted with incredible detail. With prices starting at around $75, you can find something affordably rare without any of the harm of mining.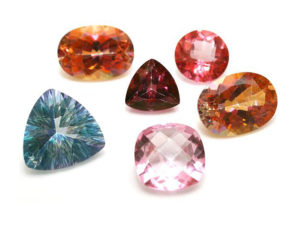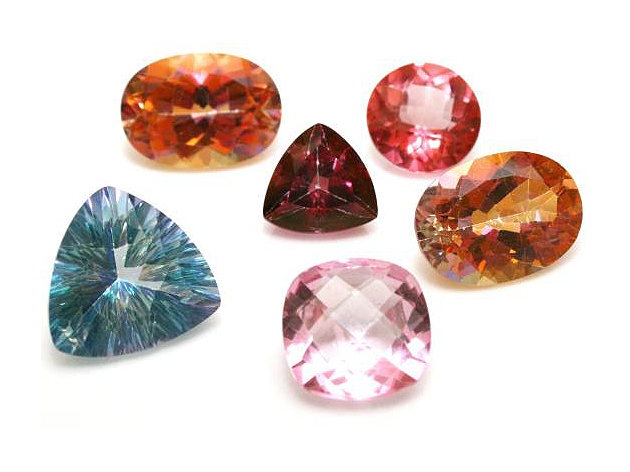 Pre-Loved Pieces
Just like upcycling, there's nothing more fun or rewarding than giving new life to old art. Every item has a story, and by remodeling vintage jewelry, you can keep the story alive. Brands like ReDunne specialize in curating and redesigning vintage jewelry to create new, modern takes on pre-worn and pre-loved pieces, like stunning antique pendants on modern gold-filled chains. Their prices start at around $35 for remodeled chain bracelets.
In addition to brands like ReDunne, there are also several thrifted options available on websites like Etsy where you can support individual, local artists who have minimal environmental impact due to the use of existing materials and pre-loved vintage jewelry. When thrifting for vintage finds, especially previously worn rings, use Quick Jewelry Repair resizing services to be sure that your new pieces fit you just right.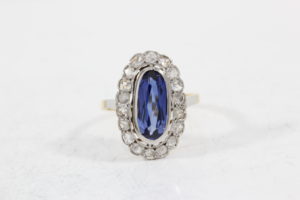 Ethically Sourced Classics
Classics like gold hoops, chain bracelets, and pendant necklaces will never go out of style. This summer, as chunky, gold, everyday pieces make a comeback, you'll find your favorite accessories in an ethical and affordable way at brands like Miki and Jane (where prices start at around $65 for bracelets) and Mejuri (where prices start around $38 for single ear cuffs and pendants). As a bonus to their ethical practices, like using recycled gold and high traceability frameworks, these brands also give back to their communities. Mejuri's Empowerment Fund provides scholarships for women and nonbinary people seeking leadership support, and promotes "collaboration, fairness and equality," and Miki and Jane's handcrafted, ethically sourced, and high-quality pieces directly benefit their community.
Tip: when searching for sustainable jewelry brands, be sure to see if they are certified by the Responsible Jewellery Council, which provides a framework for best practices in ethical labor, environmental sourcing, and safety.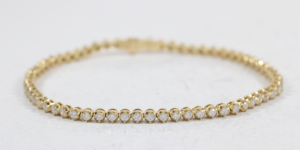 Eco Friendly Watches
Finding environmentally friendly watches is another great way to shop for sustainable and well-made accessories. Brands like Solios (where prices start around $260) are committed to using recycled plastic for their wristbands. What makes them even better? You can interchange the bands to fit your outfit, occasion, or mood, making these watches even more versatile and cost effective. To add to their long list of sustainable practices—including using solar powered watch faces as a renewable energy source—they also have award-winning recycled and recyclable packaging made of cork.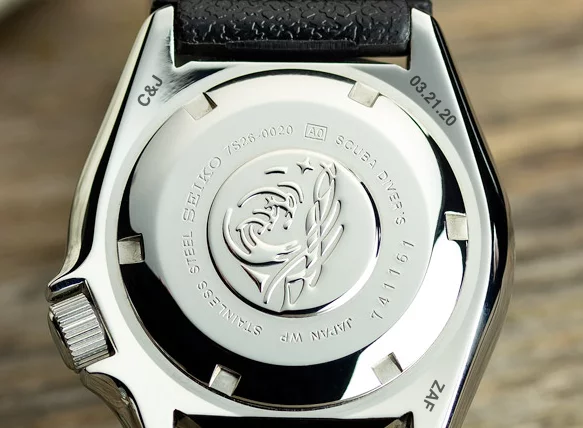 In addition to their sustainable practices, brands like Votch (where prices start around $135) take it a step further to partner with C Free and plant a tree for every watch purchased. Want to send in a broken or old watch? Votch will repurpose and recycle yours in exchange for a discount on one of their eco-friendly watches.
Conflict-Free Engagement Rings
Just like your marriage, diamonds are forever. Making an exciting investment in your relationship can be a great opportunity to support businesses committed to conflict-free practices. "Conflict diamonds" have been an issue for years—they are illegally mined and traded diamonds sourced in to fund conflict in war-zone areas. The Kimberely Process was implemented in the early 2000s to mitigate this type of trade and has become an international certification system for rough diamonds to ensure conflict-free stones.
Brands like Taylor & Hart, who offer lab-grown gems with zero carbon footprint, or Sofia Kaman, who abide by the Kimberley Process, are excellent places to find diamonds that are not only beautiful, but ethically sourced. Whether you're shopping for a boho, classic, minimal, or completely custom made ring, there are plentiful conflict-free options within these brands and more.
To save up for the wedding you want, you can even shop for nontraditional wedding rings as a way to reduce both environmental impact and cost. Similar to diamonds are moissanite gems (also known as silicon carbide), which glimmer and shine like a diamond but tend to be much more affordable. 1-carat moissanite gems can be priced around $500 whereas a 1-carat diamond may cost closer to $5,000. For more sustainable options, here are some ways to shop for diamond alternative engagement or wedding rings online.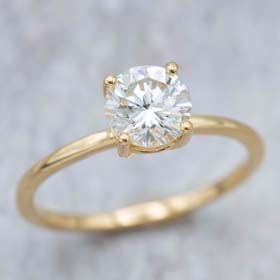 There are many ways to contribute to the reduction of impact when investing in your jewelry. Keeping in mind sustainable practices like transparent sourcing, fair trade, and limited packaging is an easy way to make a big difference for our planet and our communities. Whether you repurpose a piece or purchase a classic from an ethical brand, find jewelry you feel good in this summer.