The Definitive Guide to Ring Stone Replacement Cost
Written by Annabelle
December 18, 2019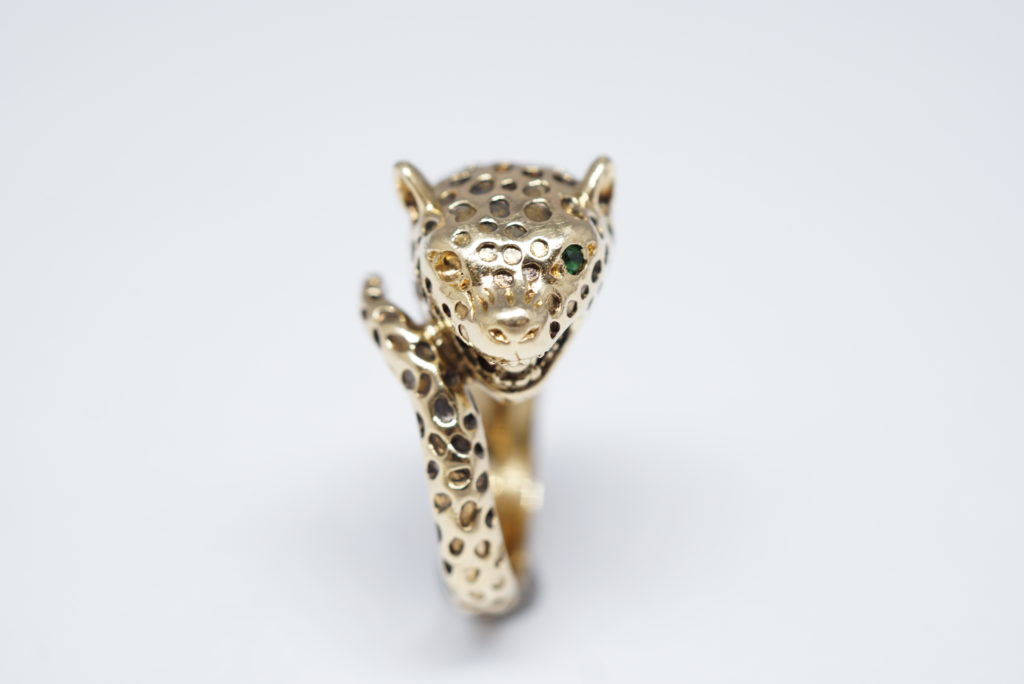 You glance down at your favorite sparkler and realize- one of the stones fell out! Don't panic too much though; any stone can be replaced with the help of an expert jeweler and lapidary. Here's what you need to know about ring stone replacement cost.
4 Factors That Determine the Cost of a Stone Replacement
You might think it's a straightforward process in regards to getting a stone replacement, but the jeweler actually needs to know a lot of information before they can give you an accurate price! Be wary of jewelers who give a straight price without asking for any information, as they may not take as much effort to find you a suitable replacement. Here are four factors that affect ring stone replacement cost.
Size: The size of the stone is very important for determining the cost of the new stone. For instance, you might describe your missing stone to your jeweler as "tiny," but think about that for a moment…tiny's pretty subjective. A jeweler will need to at least know the diameter of the stone in millimeters, or the carat weight. The larger the stone, the more expensive it is to replace it.
Quality: This factor heavily affects diamonds, as diamonds are graded based on their color and clarity. A good jeweler will examine your piece, and match the quality of the new diamond to the surrounding diamonds in order for it to blend in seamlessly. You don't want a jeweler randomly sticking a diamond in without thinking; it'll stick out like a sore thumb if it's the wrong shade.

If you've lost a center stone, the process is even more complicated if you don't have specifications or details regarding the original gem. The jeweler can work with you on approximating the quality, or getting a completely new stone based on your own preferences.

Cutting: Stones often need to be specially cut in order to match the original design, or to get the correct size for the replacement stone. This will raise the cost of the replacement by at least $15 to $30, as the lapidary has to provide additional labor. The more complex the cut, the more expensive it will be.
Setting: Standard setting labor for a prong setting starts at around $30 for one stone. However, different types of settings will increase the cost, as it will require more labor. As an example, a channel-set or flush-set stone takes a jeweler more time to work with.
How Long Does It Take to Get a Stone Replaced?
Most tiny stones, such as diamonds, cubic zirconia, and other white accent stones can be replaced and set in one day. Center stones and colored stones, however, can take longer. The larger the stone and the more rare it is, the longer the sourcing time. Some stones even have to be sourced from overseas locations, such as Russia, China, India, or Thailand. International sourcing will increase the sourcing time by two to five weeks. Cutting can add an additional week to the overall turnaround time, while setting will only take about a day or so.
Special mention goes to costume jewelry stones. These gems are not genuine stones; many of them are either cubic zirconia, faux crystals, or rhinestones. It can be difficult to source something that will exactly match the original design, as many of these faux gems are manufactured specifically for that particular piece of costume jewelry. The more unique the coloration and cut of the rhinestone, the longer it will take to replace it- and that's if the jeweler can find a source. In the event that the faux stone cannot be found, consider getting a lab-created gemstone as a replacement as they are affordable and easy to cut.
Now you should have a better idea of how to determine your ring stone replacement cost! If you're interested in getting something replaced, check out our stone replacement service here.