Get Ready, Get Set: 8 Ring Settings You Need to Know
Written by Anna Currell
January 19, 2023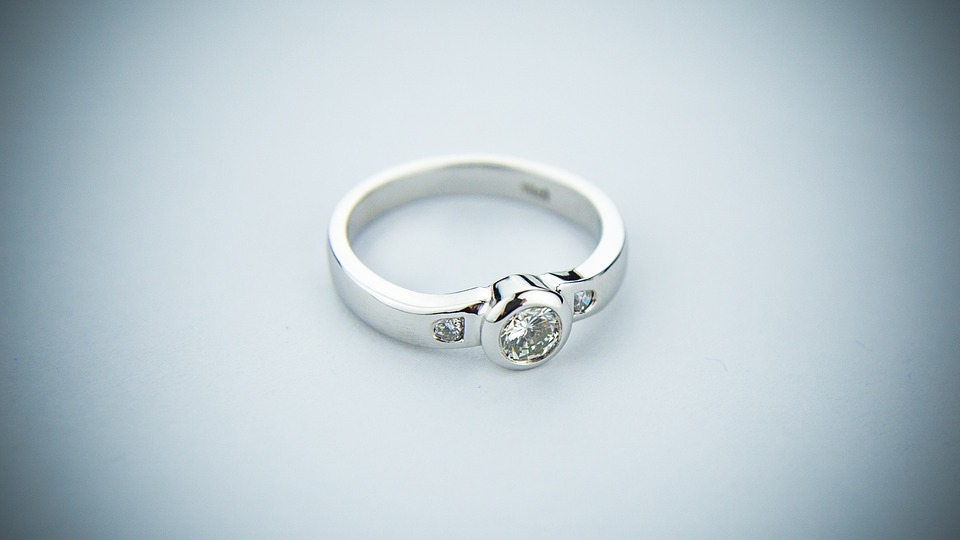 One of the factors that has the greatest influence on the style of a ring is its setting, which is the part of the band that holds a gemstone in place. Different ring settings take unique approaches to securing their stones, so each one can create a totally different aesthetic. You might choose your ring setting based on your style preferences or how secure the stone needs to be based on your lifestyle. Here are ten of the most popular ring settings and what you should know about each one.
1. Prong Setting
A prong setting is perhaps the most popular ring setting, particularly for engagement rings, because it shows off as much of the stone's surface area as possible and allows it to shine. It uses a series of metal fasteners, usually four or six, to hold the diamond or gemstone securely in place. The prongs themselves can come in a variety of shapes and sizes; some common choices are claw prongs, button prongs, and corner prongs. 
2. Bezel Setting
In a bezel setting, the diamond or gemstone is encased in a metal rim wrapped tightly around the stone. This creates a more secure setting and a more streamlined, modern look. Bezel settings are great for people who work with their hands often or put a lot of stress on their jewelry; bezels prevent gemstones from getting snagged on clothing and keep them from getting scratched through wear and tear. This type of setting will be modeled to fit the shape of the stone, so it's suitable for almost any type of gemstone cut, and it has a lovely, subdued style.  
3. Pavé Setting
In a pavé setting, small diamonds or gemstones are set closely together with tiny prongs, encircling the ring band to create a glittering, diamond-covered look. While a prong setting typically highlights a single center gemstone, a pavé setting applies the principle to feature many diamonds or stones that make the entire ring shine. If you love sparkle, a pavé setting might be the choice for you. 
4. Channel Setting
A channel setting involves a row of diamonds or gemstones that are set directly into the band of the ring, surrounded on either side with metal, like bumper railings in a bowling alley. This creates a continuous row of sparkle without any metal interrupting the flow from one gemstone to the next; it's kind of like applying a bezel to the border of the ring instead of around a single stone. Channel settings can look similar to pavé settings, but the stones are held in place by their metal boundaries instead of by tiny prongs. This setting works best with square or round cut diamonds. 
5. Tension Setting
In a tension setting, the diamond or gemstone is held in place between two ends of the metal band. Compressing the stone in this way creates the illusion that it is floating in air; this setting is an interesting and eye-catching choice that can make your ring stand out. 
6. Halo Setting
A halo setting features a central diamond or gemstone held in place by a smattering of smaller gemstones. Round gemstones work well in this kind of ring setting. The surrounding gemstones create a halo effect and add a little extra sparkle and visual interest to your ring. Celebrities like Heidi Klum and Carrie Underwood wear sparkling halo engagement rings that dazzle.  
7. Bar Setting
In a bar setting, gemstones are set in a line on a ring band, with each stone separated from its neighbor by a thin bar of metal for a simple, elegant look. A bar setting can look similar to a channel setting, but instead of an uninterrupted row of gemstones, bar settings support each one with a line of metal on either side. This separation makes the stones stand out as the focal point of the ring rather than an ornamental design in the band. 
8. Flush Setting
In a flush setting, a gemstone is completely embedded into the band of a ring. This setting is almost like a bezel setting, but instead of wrapping each stone in a thin border of metal, flush settings have their gemstones completely sunken into the metal band. The surface of each stone is usually flush with the surface of the ring band, hence the name. This setting gives the ring a more understated look. 
Whether you're shopping for a ready-made ring or custom creating your own, choosing a ring setting that works with your style preferences and lifestyle is a great place to start. No matter which you choose, be sure to take good care of your new, gorgeous ring with regular maintenance. To keep your ring in tip-top shape, our expert jewelers can provide prong rebuilding or retipping, gemstone replacement, or routine polishing whenever you need them.