Types of Stone Settings:
Stones are definitely essential when it comes to jewelry, but stone settings are equally important, if not more so. Settings are responsible for securing and displaying the stone in the most attractive way possible, and they come in a beautiful variety of forms- just like people! Read on below to see what style of setting best matches your personality, or that of your loved one.
Bezel Setting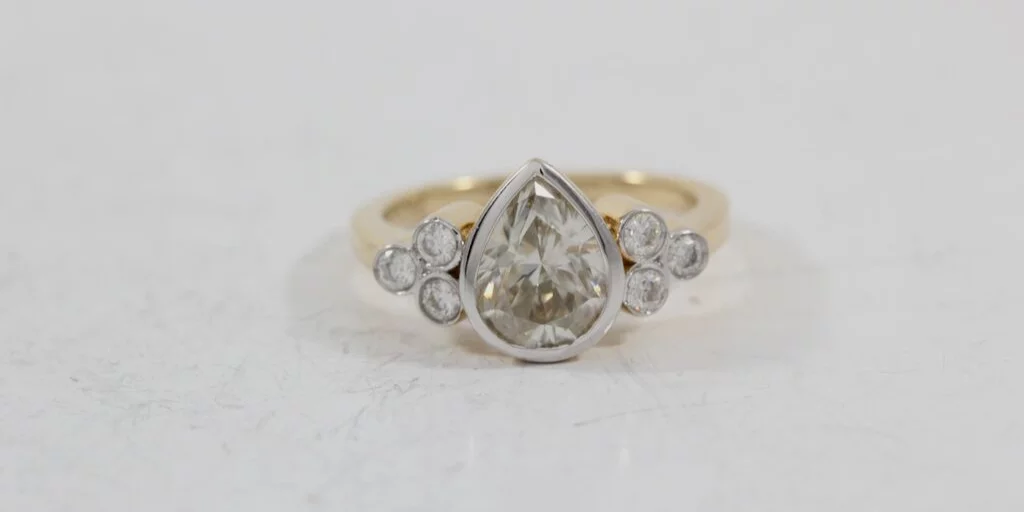 Bezel settings make the stone look like it's been surrounded by a thin "cup" of metal. Bezel settings are often paired with flat-backed, opaque stones to show off color instead of translucency. People who favor this setting tend to be down-to-earth and practical, with a flair for simple yet pretty things in life. They're usually willing to spend time getting to know someone rather than making surface assumptions. This applies perfectly to a bezel setting because of its ability to make a stone look discreet with hidden depths at the same time.
Prong Setting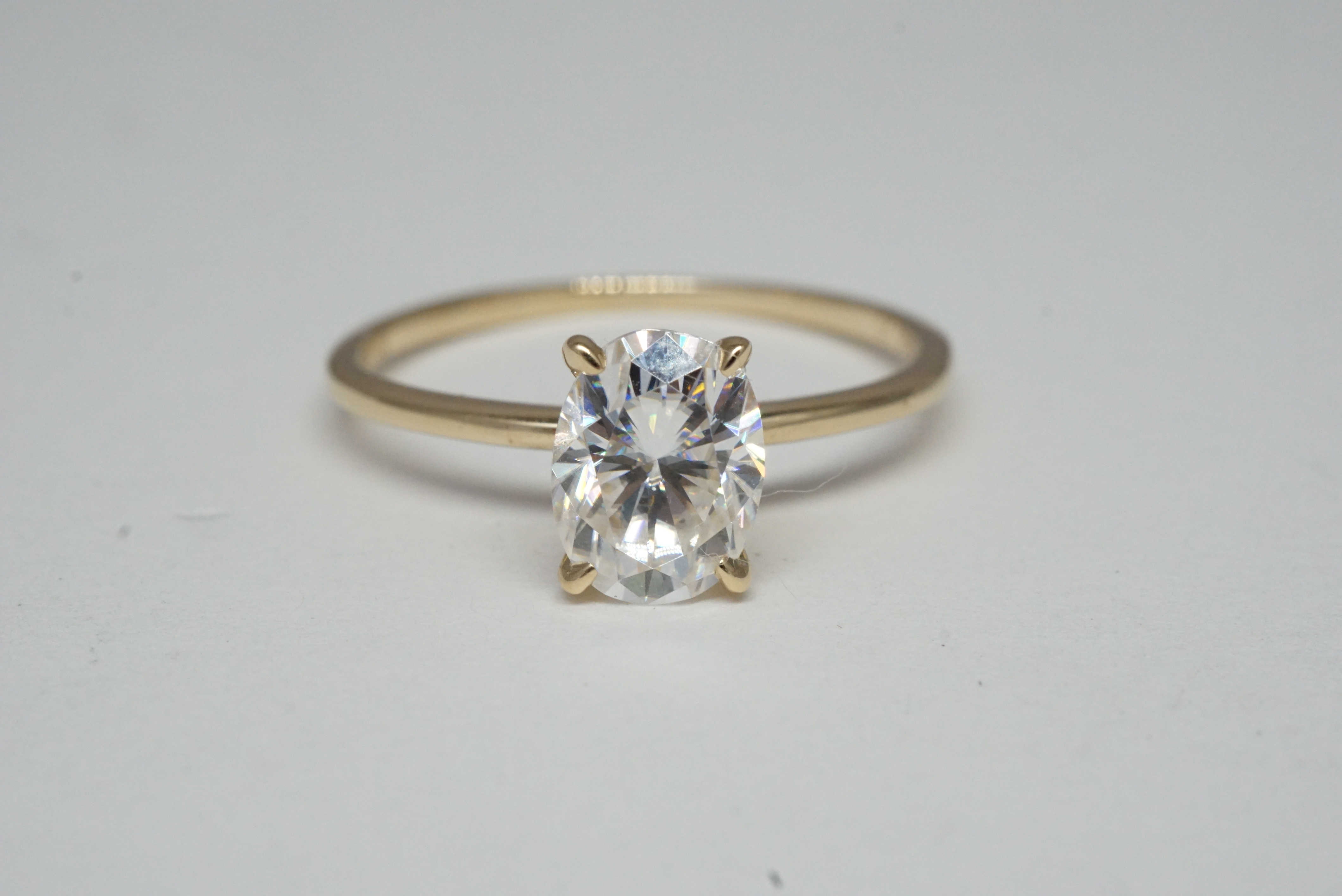 Prong settings are the most common type of setting. A stone is held down with a few strips of metal at the corners, allowing for greater focus on the stone and less interference from the setting itself. Some prong settings prop the stone up higher, letting the light hit the stone. Because of this, prong settings are very popular for exhibiting diamonds. Individuals who like prong settings are classic and elegant- they know what they want and stick to tradition. This mentality reflects in their preference for jewelry.
Channel Setting
Channel settings enclose the gem in a trench between two raised strips of metal, creating a "channel."  This modern approach to displaying the gem often uses square-cut stones, to accentuate their shape. Channel setting fans are interesting; they're not entirely reserved, but they're also not overly flamboyant. Instead, they occupy an interesting middle ground of atypical aesthetic and discretion. 
Pavé Setting
Pavé settings are great for displaying a multitude of tiny stones together to create a shimmering, uniform effect. This method is commonly used in engagement rings for accent stones on the shoulders of the ring, and works well with both colorless and colorful stones. People who like pavé settings on their jewelry are detail-oriented and fun-loving! Pavé settings can be very flashy and modest at the same time, reflecting on the flexibility of pavé fans.
Flush Setting
For this setting, the surface of the gem is set to level with the rest of the piece, by placing the gem in a hole. Flush settings are minimal and elegant. These settings are often seen in pieces with  only one gem, since this setting is meant to draw attention. Flush setting lovers are very artistic, unconventional individuals and they adore challenging pieces. A flush setting engagement ring is a bold and well-loved statement.
It's evident that settings really make or break the piece of jewelry…or the person! From Princess Diana's elegant and classic prong-set sapphire ring, to Marilyn Monroe's channel-set eternity diamond band, each of these famous pieces perfectly complemented their unique personalities. Do you see yourself or your significant other in any of these setting descriptions? Comment below and let us know!