How Can a Professional Help You Replicate Missing Earrings?
Written by Serena Norr
March 9, 2018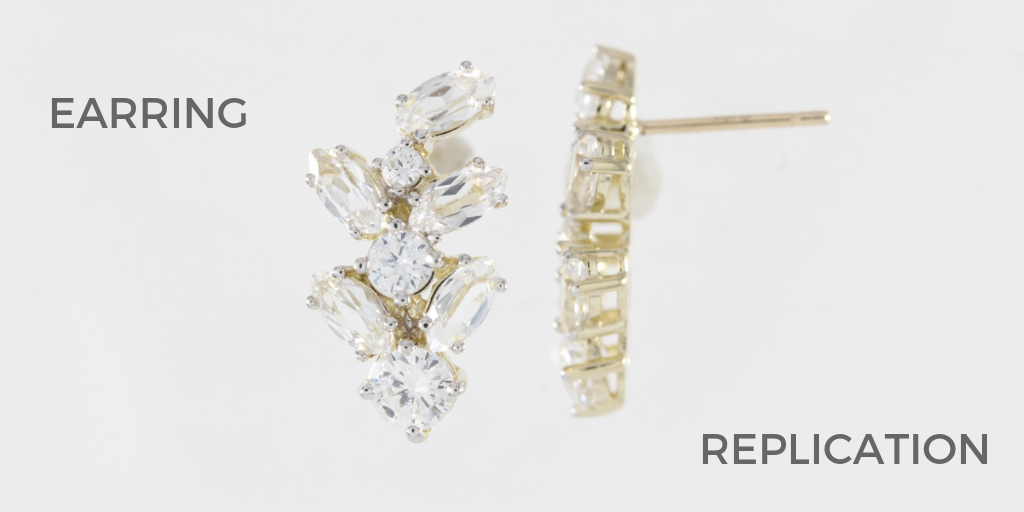 One of the worst feelings in the world is when you get home from a night on the town and realize one of your earrings is missing. Or maybe you spent the day on the beach and reached up to feel an empty earlobe, or you're unpacking from a trip and realize you haven't seen both pieces of your favorite set of earrings since Italy, and now you can't find one of them.
No matter the circumstances, that horrible, sinking feeling of losing a treasured piece of jewelry is one most people can relate to. Jewelry is often more than just fancy baubles to enhance an outfit. It can have intense sentimental value and be tied closely to special memories, whether they are of the person who gave it as a present, the special events attended while wearing the piece, or simply seeing the same set of earrings sitting on your dresser as the years go by.
The good news: jewelry professionals, like our team at Quick Jewelry Repairs, can actually duplicate lost or missing jewelry, and earrings are some of the easiest pieces to replicate. If you still have the other half of the incomplete set, many jewelers and custom jewelry makers can replicate missing earrings based off their double. Even if you lost both of the earrings, replacements can often be made based on descriptions, photographs where you were wearing the missing pieces, and even insurance claims for really high end pieces. Check out more below:
How Can a Professional Help You Replicate Missing Earrings?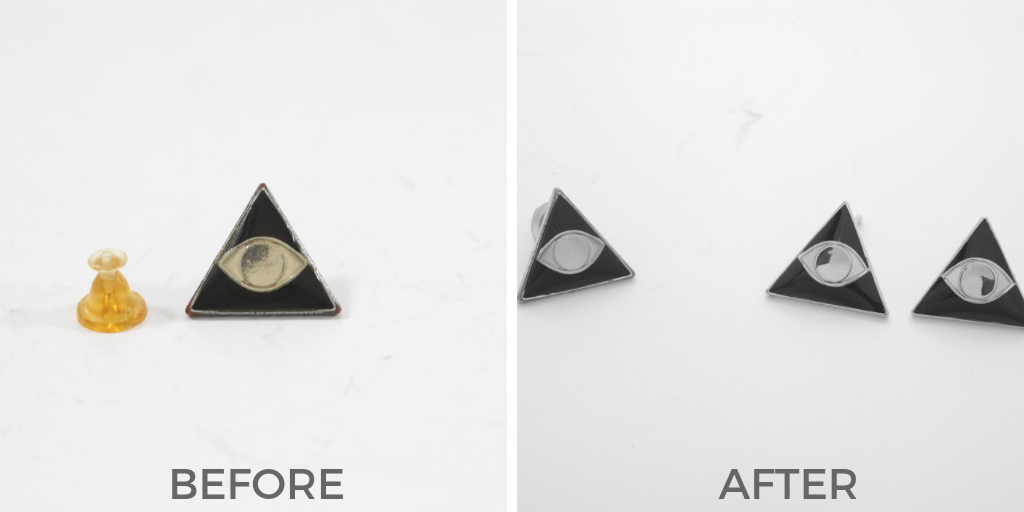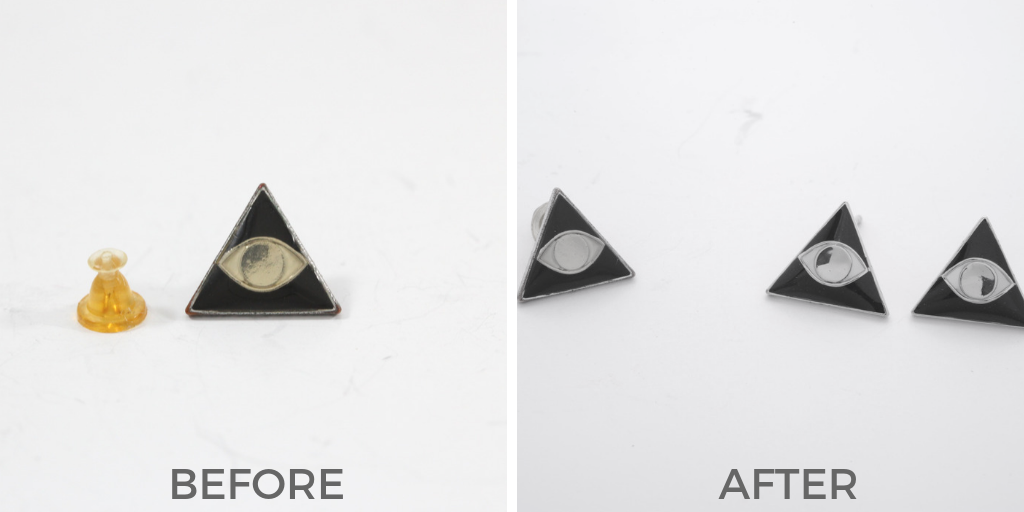 How Does It Work?
The actual process of replicating jewelry will vary depending on which artist or company you are working with, but there are a few steps that most designers follow to a certain extent when it comes to replacing your missing earrings:
1. Get a Consultation
If you are working with a really good designer, this step is actually a process that should continue throughout the entirety of the project. Ideally, you should be working with the professional not just on the initial consultation, but also in several stages as they select the materials, design the replacement, and craft the missing pieces. In any case, consultation will always be the first step and can include anything from emailing pictures and descriptions of the jewelry to sitting down in person with the jeweler to talk about the design. Then, you can mail in the piece that you would like to have replicated, if you still have one of the originals to go off of. You will also go over the most minute details of the piece such as size and shape of any stones, engravings, special metal mixes and any specific characteristics you want included in the replacements.
2. Price Agreement
Before beginning work on your piece, the jeweler should give you a cost estimate. Most consultations are free, and will give you a chance to see what the artist thinks they can do to replicate your piece of jewelry. Shopping around for the best quality of work for the most affordable price is always a good idea. Keep in mind, however, that fine craftsmanship isn't cheap, and most people don't go through the process of getting a specific piece of jewelry recreated unless it's valuable, which often means working with precious metals and stones. Even if the value is sentimental, custom work from a skilled artisan can be costly. Don't be discouraged from the process though, the feeling of having your special piece replaced and being able to wear that set of earrings again will make the cost more than worthwhile. Additionally, quality work will often last a life time, so it's better to pay a little more now to have a complete earring set back that will last for decades to come.
3. Design
Depending on the nature of the piece being replaced, most craftsmen will start by casting a mold based off the duplicate earring, a sketch, or CAD (computer-aided design) software. CAD models are designed in a special computer program that allows professionals to create 2D sketches and 3D models. This kind of program is typically used by architects to render building models, but jewelers can use the same technology to create a finely detailed model to create your missing earrings from. If the earring design isn't something that can be replicated in a mold, some jewelers will handcraft the metal using the models as a reference point.
4. Crafting and Polishing
Once the design is settled on and both you and the crafter are happy, the next step is the actual making of the piece. As mentioned before, this can involve casting through molds or hand crafting metals. Any stones involved in the piece will also be carefully selected and cut to match the originals. Fine jewelers can work with just about any precious stone to replicate the look and feel of the original, right down to the color, clarity, cut, and even the particular hue of the stone. Even pearls can be carefully selected, shaped, and polished to match the look and feel of the original piece. Once the earring is replicated, the jeweler will add in any small details such as engravings or fine designs and will polish the piece so it's ready to go!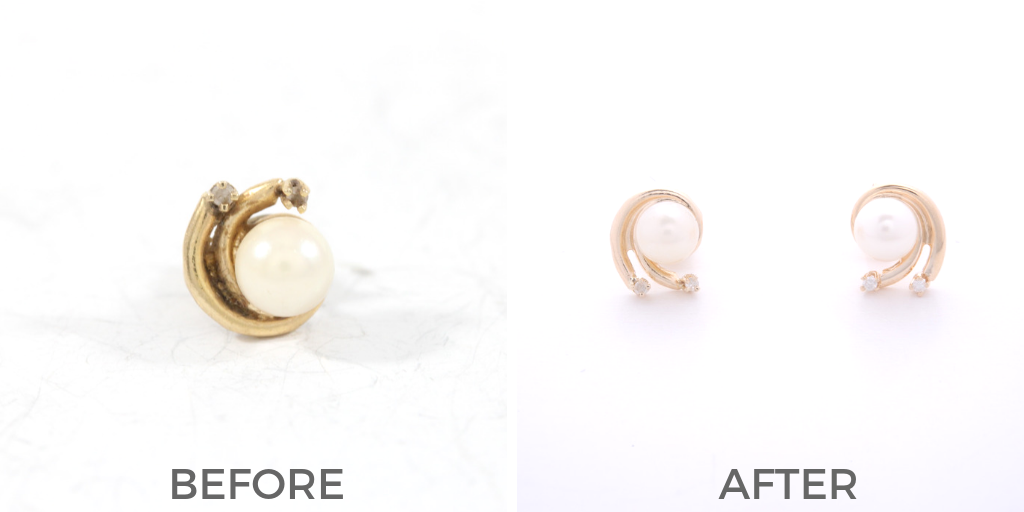 5. Satisfaction
New pieces of jewelry will often look different than older ones. If you're replacing an earring that is part of an older set, keep in mind that it may take a while for the new piece to gain the same weathered quality as the original. Jewelers can, of course, clean and polish any old pieces of jewelry to minimize this effect. Other than the passage of time though, skilled craftsmen can control virtually every aspect of the design and creation process, and the best ones will offer a satisfaction guaranteed pledge. This means that if you aren't happy with the product, they will keep working with you until you are. Given the high level of craftsmanship available these days you shouldn't settle for anything less than a replacement earring you can be proud of.
Losing an earring can be an awful feeling, especially if it is from a favorite set or had sentimental value. But thanks to today's advanced technology, highly skilled jewelers are able to replicate missing earrings so closely it can be hard to tell the replacement from the original! So if you find yourself missing an earring, start looking into local jewelry stores and independent craftsmen who do custom work. Chances are, with a little research and some collaboration, you will find an artisan willing and able to recreate your missing piece so closely it will be like you never lost it!
Do you have a favorite earring that has gone missing? Start the process of getting your matching earring back below! Please note that all custom creation orders start at a minimum of $200.
Oops! We could not locate your form.