Everything You Need to Know About Ring Sizing Beads
Written by Annabelle
March 23, 2020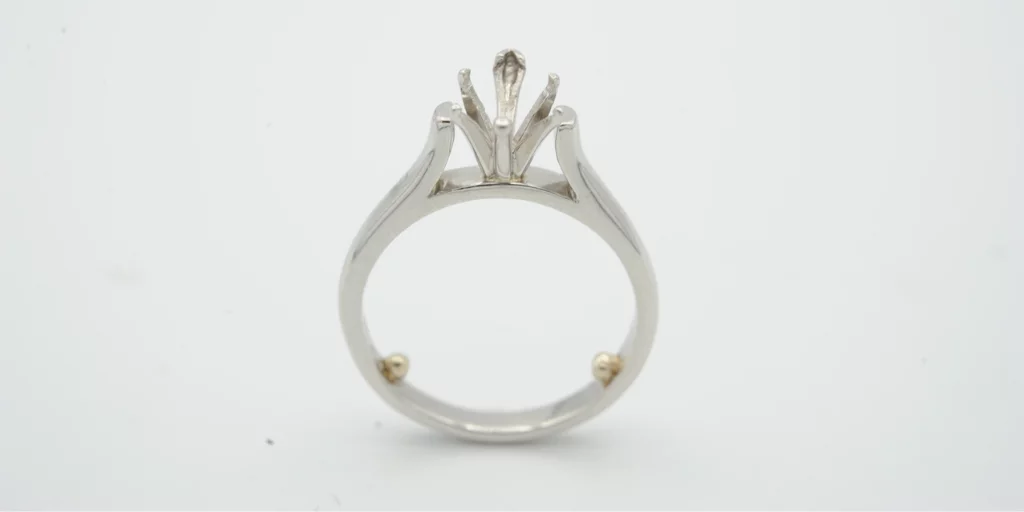 You've been taking your ring all over town and no one wants to size it down for you because it's a weird metal, the design will be destroyed, and so on and so forth. Before you sit down and cry out of frustration, we have an alternative solution for you! Read on to learn more about ring sizing beads.
Why Can't I Size My Ring Down?
Sometimes jewelers just don't want to risk working on an item that they can't handle, and with good reason. Many rings like colored stainless steel, eternity bands, and full patterned rings will be visibly affected during the ring sizing process. This is because the jeweler needs to cut into the ring to size it down, and the heat and incision will distort the design at the area of work. 
Fortunately, there are a few alternatives to sizing down that do not involve the traditional cutting process. Sizing beads are the most common solution to this issue.
What Are Sizing Beads and How Do They Work?
In order to avoid damaging the exterior design of a ring, the jeweler simply bypasses the cutting process by soldering two metal beads (typically sterling silver) to the interior of the ring. The beads fill in the gap between your finger and the ring, allowing you to wear it at the right size without fear of it falling off.
The sizing bead method is also a great solution to people who have large or swollen knuckles due to arthritis. Many of our clients often complain about their upsized rings, which fit over their knuckle but are loose at the base of the finger. The sizing beads leave behind enough space for the ring to fit over the knuckle and minimize the spacious fit when worn.
How Many Sizes Can I Go Down With Sizing Beads?
We've done sizing beads to get rings down to 3 sizes. While it's possible to add larger beads to size down further, the end result will begin to look a little ridiculous as the space between your finger and the ring will be very visible. 
Things to Keep in Mind About Ring Sizing Beads
While the beads minimize the impact of the heat from the sizing process, this does not mean that the process is foolproof. Certain colored coatings on bands are very flammable and may change color or react oddly to the soldering process. It can also burn costume jewelry if the base metal is weak or if the stones are made out of plastic/glass. 
Ring sizing beads cannot stick to metals such as ceramic carbide, tungsten, or titanium. These metals do not react to the soldering process.
Cost & Turnaround Time
Sterling silver sizing beads are usually around $35 to solder onto your ring. If you want beads of a different metal, the price will go up accordingly. Turnaround time is usually 1 day, but other finishing work such as polishing or plating may increase the amount of work required. 
Now you're ready to size down your ring with sizing beads! Comment below if there's something you'd like to resize and we can help you out.