How to Order Jewelry & Watch Repairs Over the Phone
Written by Annabelle
March 25, 2020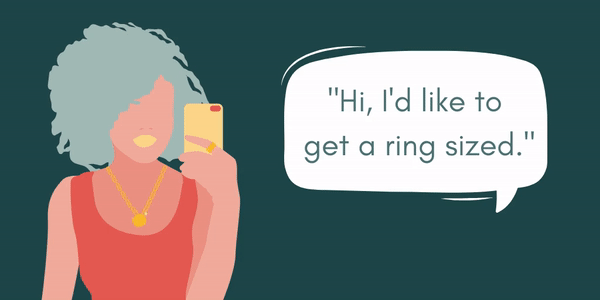 It can be difficult to go out and get an assessment from a jeweler if you're not up to leaving your house. Fortunately, you don't necessarily have to leave the comfort of your home to get your items repaired. Learn more about how to get a consultation with Quick Jewelry Repairs via the phone or email. 
Getting Started With A Consultation


Step 1: Give us a call at 844-383-5109
Before giving us a call, it's best to have the item on hand for reference, as we will have to ask you for a description or pictures of the piece. Once you have the item, call 844-383-5109 any time from 9 AM to 6 PM EST to contact a representative. In the event that you cannot reach a representative, please leave a voicemail with your name, phone number, and a brief description of what you need help with and a representative will call you back shortly.
Step 2: Describe Your Item and the Repair Work Needed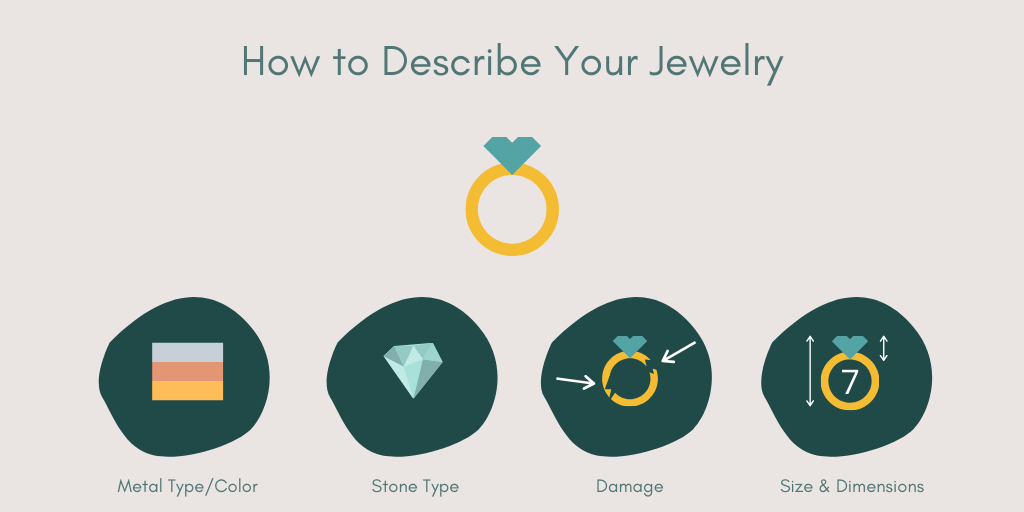 Common Jewelry and Watch Services
Here's a brief breakdown of information we'll need for some of our most popular services:
Ring Resizing:

In order to provide a price for ring resizing, we'll need to know how many sizes you're going up or down, and what metal the ring is made out of. We'll also need to know what the ring looks like, as some designs may require additional work, alternative sizing methods, or cannot be sized at all. Note that costume jewelry rings are sized on a case-by-case basis due to the nature of their material.
Chain soldering: 

Please provide us with the metal type of the chain, and let us know what the chain style is (rope, ball, cable, etc.) We'll also need to know how many areas require soldering.
Gold Plating

Gold plating is a complicated process. We'll need to know the base metal of your item and your intended level of usage for us to determine the best type of plating for your needs. If you're unsure of the base metal, provide as much detail as you can about the color underneath the existing plating and we can give you an estimate based on the description.
Stone Replacement

Let us know the shape and approximate size of the stone in millimeters, as well as the metal of the item, and we can provide a rough estimate. If the missing stone requires special cutting, note that this will be an additional charge. 

Watch Services 

Watch services such as battery, crystal, or stem and crown replacement have set estimate prices. Please note that prices are subject to change based on the watch brand and any required component sourcing. Our team will have to receive the item before we can provide finalized pricing, and we will contact you via email for confirmation before proceeding with any work or charges.
Step 3: Confirm and Place Your Order via Email
Once you've spoken to a representative, the next step is to check your email for an email from our company. Depending on your consultation, you may need to provide more pictures, or review an order placement link sent to you by our representative if you've been given an estimate.
If you're ready to proceed, click on the order placement link and fill out your shipping and payment information. When you've placed your order, you're ready to ship in your items for repair.
Step 4: Ship Your Package 
Now that you've placed your order, you'll receive another email with a shipping label attached. Download the shipping label and print it out; if you do not have a printer at home you can visit your local FedEx facility and they can help you print out the label by accessing it from your email. Attach the label to your package, and make sure to drop it off at FedEx.
When we receive your item in our facility, you receive another email letting you know it's arrived safely and is now in work. In the event that we notice anything or require additional confirmation from you, one of our representatives will reach to you via email or phone to let you know. 
After the repair is complete, the item is shipped back out to you. You receive another email with a tracking number that will allow you to keep an eye on your package in transit. 
The Quick Jewelry Repairs consultation and order placement process is as simple as that! If you'd like to get started right now, contact a representative by calling 844-383-5109 any time from 9 AM to 6 PM EST or checking out our Contact Us form here.