Custom Platinum Jewelry: What You Need to Know
Written by Annabelle
June 5, 2020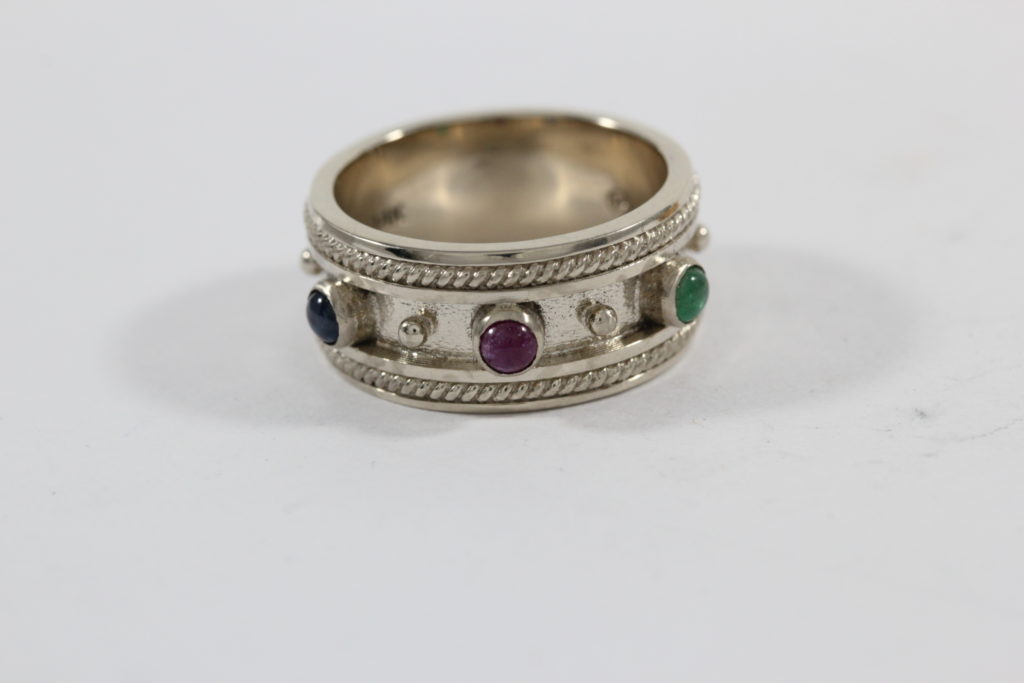 Platinum has become increasingly popular thanks to its heft, visual appearance, and hypoallergenic properties. However, this material does not come in an extensive variety of style options due to its value and manufacturing costs. As a result, you might be stuck on how to proceed with a particular design that you want to cast in platinum. Here's what you need to know about custom platinum jewelry.
Platinum as a Jewelry Metal
One of the most common misconceptions in regards to platinum is the general understanding about its value. Many of our clients have asked for quotes for platinum custom creations and are shocked by the cost.
Platinum is usually the most expensive jewelry metal on the market. In certain situations, depending on the economy, it's priced higher than gold by gram weight. If you're looking for a platinum custom creation, you have to anticipate that it will cost more. A typical platinum custom creation quote starts at $1000.
Aside from being a precious metal, platinum's cost in terms of customization is also justified due to the expertise needed in order to deal with the metal. It requires higher heat than gold and silver, and special equipment is often needed in order to manufacture platinum castings. As a result, this increases the final price of the custom creation due to labor costs.
Getting Started on Custom Platinum Jewelry
Once you've finalized what design you want for your item, it's time to get started on the custom creation process. The jeweler takes the idea and creates a 3D design, or a CAD. This file is made with industry-grade software for 3D printing purposes. The file is printed through a 3D printer, creating a wax mold that will be used in manufacturing.
Next, the jewelers cast the item with platinum. In its current state, this establishes the rough base of the item, including settings for stones and any other details in the design. The jeweler then finishes the item with polishing to remove any additional bits or rough textures.
After the item is finished, the jeweler proceeds to source and set stones into the item. If the jeweler is providing the stones, it may take them some additional time to procure the gem. This process includes sourcing the stone and custom cutting it if necessary.
When the jeweler's finished with stone setting, the piece is almost done. An additional buff will remove any other scratches or tool marks left behind during the setting process, and the jeweler will add finishing touches such as enameling, plating, or engraving before giving the whole thing a good clean.
Things to Keep in Mind for Platinum
When you get your custom creation piece back, keep in mind that platinum is fairly prone to getting scratched. During the custom creation process, the jeweler may recommend that you opt for a matte or brushed finish in order to help those scratches blend in. If you decide to go for a shiny polish, just remember that the piece needs to be carefully worn or you'll have to bring it in for a polish now and then.
Now you're all set on custom platinum jewelry! If you'd like to get started on a quote, comment below and we'll help you out.