Starts from $60.00
If your jewelry's original plating is fading over time, or you're just tired of how it looks, then you should consider our gold electroplating service. Gold electroplating is the process of electrically plating gold onto a base metal, which gives your jewelry a bright and sunny color.
It's commonly measured by microns, or .001 of a millimeter. To properly plate your item, we recommend using at least 1 micron for jewelry and 40 microns for watches. If you just want a quick dip of gold, choose our Flash Plating option (below 0.175 micron).
Please note that pricing may increase depending on the size of your item. If you are plating something large, we will contact you in regards to any additional fees before we proceed with the work. Polishing has been included in the price as a standard part of the gold electroplating procedure.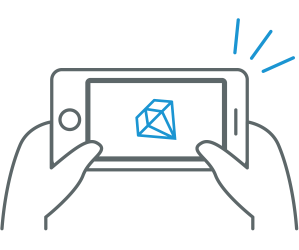 Place Your Order Instantly
Save a trip to the jeweler and get started in less than 3 minutes! Simply select the service you need, then enter your item details and upload an image of your jewelry.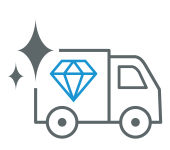 Fast Round Trip Shipping
We provide two fully-insured, round-trip, and tracked shipping options via FedEx. We ship back most repairs within 1 business day.

Peace of Mind
Your jewelry is always in good hands! Every repair is insured by Lloyd's of London for up to $250k during shipping and when it's being worked on at our repair center.