What You Need in an Engagement Ring Restoration Service
Written by Annabelle
June 19, 2020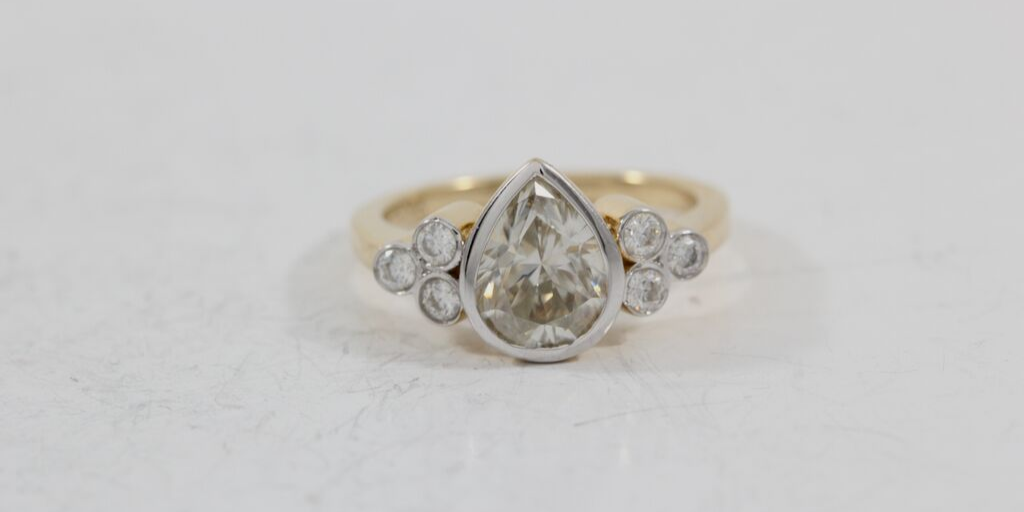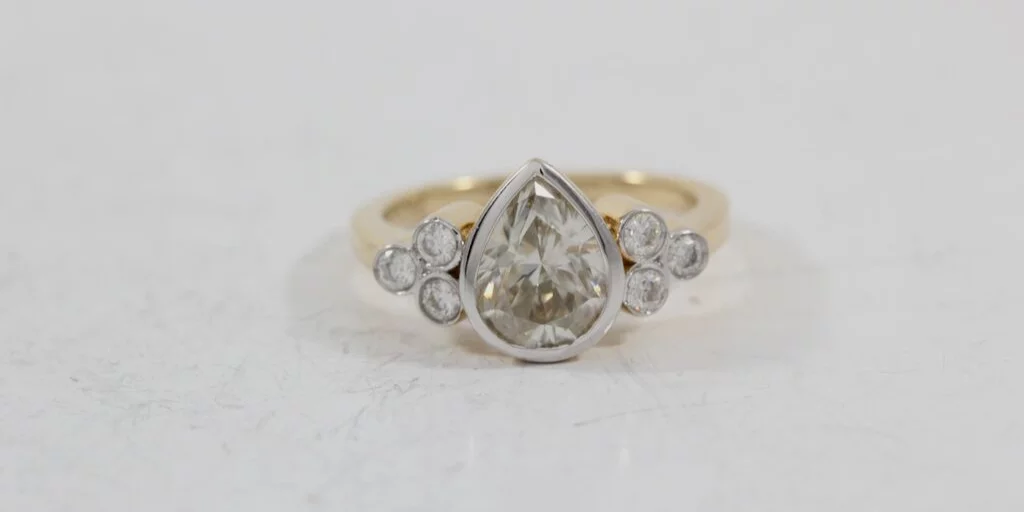 Whether it's designing a custom engagement ring or restoring an old one, you might be looking for a place to do an all-in-one engagement ring service. Read to learn more about fixing up your engagement ring or creating an entirely new one.
Engagement Ring Restoration Service
Your engagement ring is the most important piece of jewelry you own, and as with all jewelry, it needs to be handled and restored with care. Depending on the design of your ring, and the work needed, you might consider the following engagement ring services:
Resizing: Whether your fiance got the wrong size, or you've lost/gained weight over the years, an engagement ring is no fun if it's sitting at the bottom of your jewelry box instead of resting on your hand. Get it sized properly with the ring resizing service; for people who have issues with their knuckles, they can even consider ring sizing beads!
Polishing: Jewelry metals are soft, and easily scratch and scuff over time. The jeweler simply has to give it a quick buff in order to restore the finish of your item, whether it's shiny or brushed.


Plating: Some engagement rings like white gold will fade over time without rhodium plating. Freshen up the color of your engagement ring with a coat of rhodium, or gold and rose gold plating. This plating service also helps with people who have sensitive skin, creating a hypoallergenic barrier against the metal that's causing an allergic reaction.


Stone Tightening: Stones can easily fall out of loosened settings, or pave-set engagement rings. Have your ring checked out to avoid losing precious stones over time.
Stone Replacement: If you've already lost a diamond or a side stone, no worries! The stone replacement service can help you replace and set any missing stones so you can wear your engagement ring without looking at a sad empty setting. The jeweler matches the replacement stone to the other stones in the ring in order to ensure everything's the same color and clarity.

Stone Polishing: Stone polishing is a great service for colored stone engagement rings! Colored gemstones aren't as tough as diamonds, so they can scuff and scratch over time. The stone polishing service buffs the stone so that it's sparkly again.
Engraving: Whether the engraving's worn off over time, or you're looking to add one to an engagement ring, we love this service for its sentimental value. Consider script or block font, or even an image!
Custom Engagement Ring Service
If you're not satisfied with any engagement rings you've seen on the market, consider making your own custom engagement ring with 3D custom creation. The jeweler simply works with you on a design, and then creates a 3D file that will be used for production. Once you've approved of the design, the jeweler moves the item into casting. 
Now you're all set on what you need for a thorough engagement ring service! If you have any questions or want to get started on restoring/creating an engagement ring, comment below!