New Office HQ and Other Important Updates
Written by Danielle Healy
September 1, 2020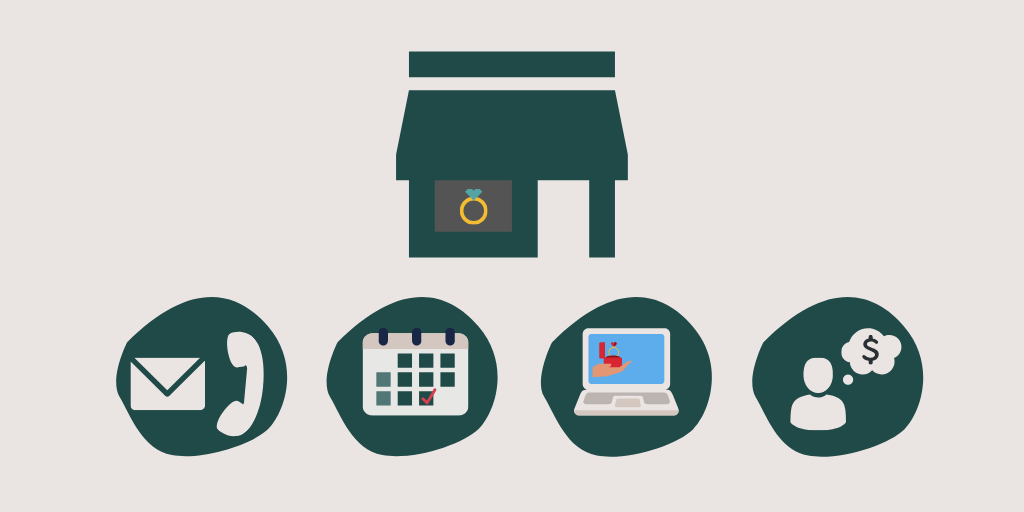 Exciting news, everyone! We moved to a new office! 
Our new location is just across the East River in Long Island City at:
30-30 Northern Blvd, 5th Floor
Long Island City, NY 11101
It's bigger! It's better! And we can't wait for you to check it out. 
Now, we know this change might raise some questions about new and existing orders alike. Don't worry, we're going to do our best to answer them all! 
First off, you still can place an order with Quick Jewelry Repairs two ways: online and by appointment at either our new location or our previous Manhattan office at 902 Broadway (note we are on the 6th Floor now).  
If you're placing an order online and plan to ship your items to us, our regular FedEx shipping rates are remaining the same: 
$9.99 for roundtrip Express 3-Day Shipping

$25.00 for roundtrip Priority Overnight Shipping (delivers by 10:30am the next business day) 

$5.00 for one-way delivery after free Local Drop-Off
If you're a local New York City customer, you can drop-off and pick-up your items free of charge. If you would like to conduct an in-person consultation or transaction of any kind, you must schedule an appointment and receive an email confirmation from us. 
You can schedule appointments at a time most convenient for you here! 
In-person appointments will be available at both our new Long Island City location and our prior office location during the following hours:
Long Island City 5th Floor

: Monday thru Thursday 9am-6pm, Friday 9am-5pm

902 Broadway 6th Floor

: Monday thru Wednesday 9am-1pm
If utilizing our 902 Broadway location, there's a couple of need-to-know instructions once you arrive: 
Tell the front desk you're headed to the 6th Floor. 

Once you arrive on the 6th Floor there will be an iPad kiosk for you to check-in. 

Select the option that reads Quick Jewelry Repairs 

Fill out the necessary check-in information. 

Someone from our team will come out and meet you to conduct the appointment. 
If you drop off an order at one of our NYC locations, you do have the option to have your item(s) shipped back to you for a flat rate of $5.00. 
Last, but certainly not least, please note that the turnaround time for most orders is between 1-2 weeks, due to Covid-19 and our ongoing commitment to ensuring the safety of all our employees.
It's a lot of information. We know, but unprecedented times call for unprecedented change! What hasn't changed is our commitment to bringing you the best experience and highest-quality jewelry repairs possible. 
If you have any additional questions about our new location or anything else, you can chat or email us anytime and we'll help you out!