Estate Adventures: Questions to Ask Before Buying Anything
Written by Quick Jewelry Repairs
December 13, 2016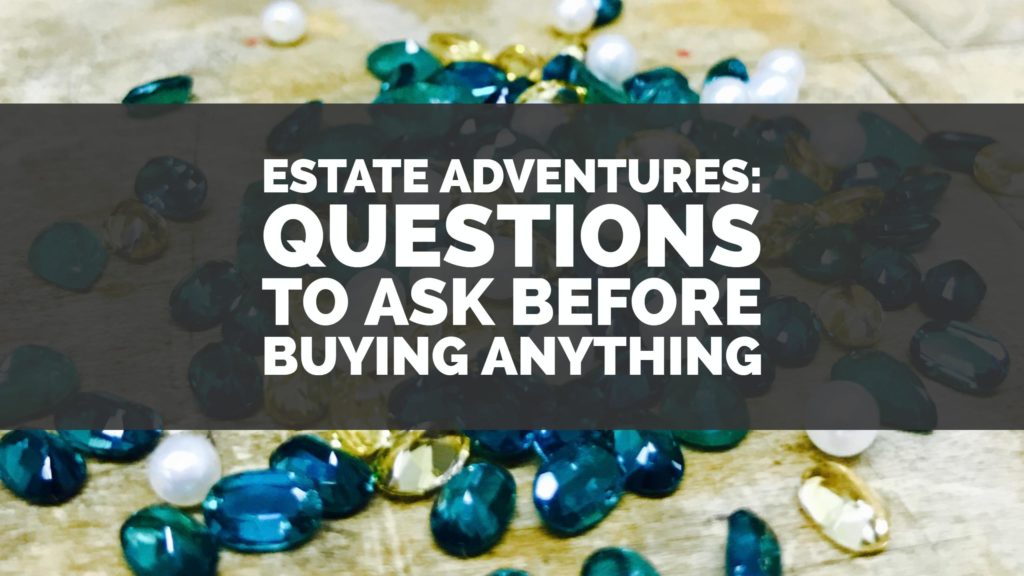 So you're out shopping and you come across a gorgeous estate piece of jewelry.  But with so many sellers out there, how do you know if this item is actually worth the price or if you are being scammed? Here are some questions you can ask before buying estate or vintage jewelry to ensure you're making a wise purchase.
Questions For The Seller
What period is it from? By determining this, you can do some quick research on your smartphone to see how old it should be and gather more information on ways to verify the item's legitimacy.
What brand or designer made this item? Does it have a certificate of authenticity or maker's mark?
What is it made out of? Is there a stamp in the metal or a gemological report to verify this information?
Has it been appraised? What's the value and is there a report I can view to confirm this information? Who was the appraiser?
Has it been repaired or customized in any way that you are aware of that may detract from the value of this? While an untrustworthy seller may not disclose this information, often you can tell by the seller's body language if he or she is lying when answering this question. Likewise, the seller may not know the answer depending on how long he or she has had the piece in their possession.
How did you obtain the piece to sell? Listen to the story and determine if there are any flaws in the logic behind the arrival of the jewelry in the seller's possession. Does the story sound too grandiose or outlandish? Then it probably is.
Questions For Yourself
How long has the seller been in business? Check for reviews of the business and complaints with the Better Business Bureau to avoid purchasing from non-reputable sources.
Does the deal seem too good to be true or does the price seem much too high? Trust your gut when it comes to this and ask additional questions about what factors went into pricing to evaluate whether it's a scam or not.
Does it look too new for the time period? If a piece is supposedly from the 1940's and has not a single bit of wear and tear, that's a little odd.  Keep an eye out for flawless vintage pieces, as that's a fairly sure sign the item isn't what it's advertised as.
How many of the same piece does the store have? Unless something is part of a set or an iconic style that's been produced for several decades, most vintage and estate jewelry dealers don't have a ton of the same piece for sale at a time.
Have you purchased an estate or vintage piece of jewelry recently? What factors made you comfortable buying from a particular seller? Tell us in the comments below!