5 Jewelry Trends You Need to Know in 2020
Written by Annabelle
April 7, 2020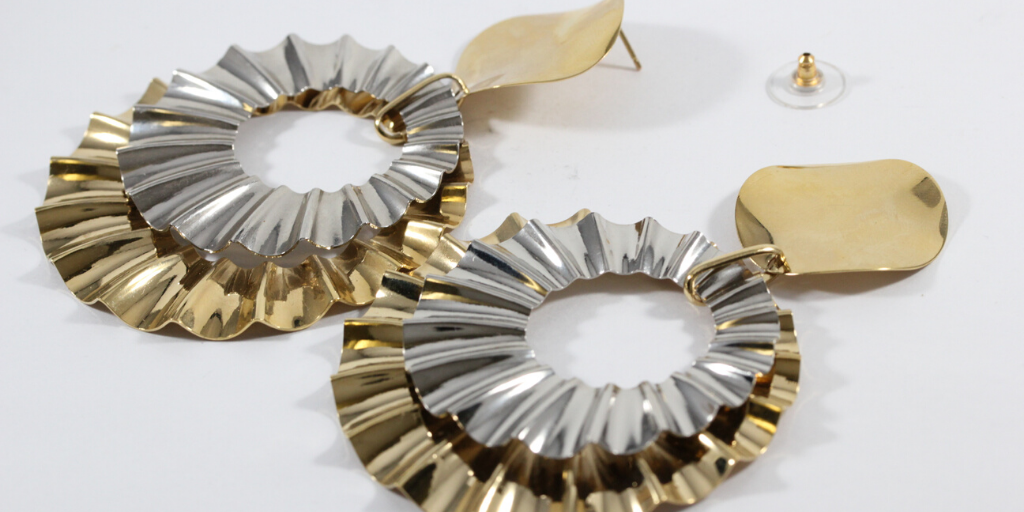 As we go further into 2020 the great fashion houses have already given a glimpse of what's to come in the jewelry world! From pearly baubles to fun colorful resin, here's what 2020 jewelry trends have in store.
2020 Jewelry Trends
Subtly Statement
From the tiny studded ears to lithe stacking rings, it's all about the small details when it comes to 2020's looks. In addition to that, it's about going gold in an affordable and responsible way. Major giants such as AuRate, Mejuri, and Wwake are showcasing beautiful, contemporary pieces in 14k recycled gold with just a hint of artistry that helps to differentiate them from the mundane. Organic shapes mixed with classic styles create the right twist for everyday pieces that can still start a conversation. 
Pearls and Pearls and Pearls
Considering the fact that we're in the twenties, it's no surprise that this timeless gem has come back full circle. While you can still choose from different necklace lengths such as the opera, choker, or princess, there's more than one way to wear a pearl. In line with the trend for minimalism and wabi-sabi, irregular pearls such as baroque pearls and keshi pearls are now lending their unique shapes to jewelry. Admire their look- and feel empowered about their message of imperfect beauty. 
Fly Me to the Moonstones and Opals
These shimmery gemstones lend themselves wickedly well to any fashionista, whether you're a black-clad Goth or a simplistic romantic. It's because of their nature; opals give off rainbows, while moonstones are just translucent enough to play well with any metal or design. Indulge in their mystical appearance, and discard that old myth of opals being bad luck. The only bad luck is not owning one!
Hoop Me In
Ok, so they are pretty nineties, but hoops are so versatile that it's not surprising they're back. From the earlobes of Chanel models these circular baubles are coming straight to you, in either massive sizes, carefully selected burnished pieces that showcase the simple beauty of gold, or delicate and sparkly huggies with talismanic charms. Choose whatever you want; they're here to stay for a while.
Resin in the Morning
We're not exactly 100% on board with the recent trend of weird-items-on-your-ears that we've seen on the runways this year, but the material resin does work really well when it comes to jewelry design. Sure, it's "plastic," but you can make crazy patterns and cool vintage tortoiseshell pieces with it. And if you're not about that whole aesthetic, then try resin-dipped flower earrings for a bit of simple, honest Mother Nature.
Chain Reaction
A lot of pieces this year are drawing the focus to texture and material, instead of big gemstones. Chains are typically the backdrop for other items such as pendants, but this year they hang out alone. In large, statement chokers or elegant styles that highlight gold, they can be easily stacked or worn alone however you choose. 
Heirloom Touch
Grandma's jewelry has taken on a whole new definition as jewelry designers look back to the past for inspiration. Signet rings have re-emerged with a sleeker design, or symbolic emblems. Vintage halo settings are tweaked to give it that slight difference between old-school and cool. For an additional touch, personalization with custom engravings or birthstones is becoming popular enough for you to truly make that piece your own. 
Like what you've seen this year for 2020 jewelry trends? We've been pretty excited too about this year's trends, as they all smell like enduring classics. Tell us what tickles your fancy the most in the comments below.