4 Cool Jewelry Ideas for Father's Day
Written by Annabelle
June 12, 2019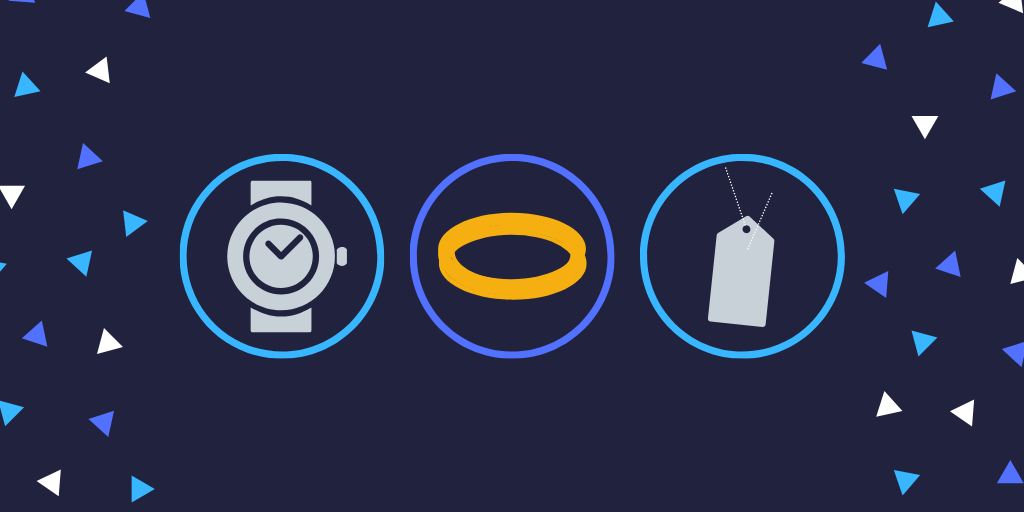 Father's Day is coming up, and it's the time to celebrate the most special man in your life with something equally special! But what's a good way to go that extra mile with your present? Check out 4 jewelry services that can definitely give some needed oomph to your Father's Day gift.
Ring Resizing: Maybe Dad's been at the grill a little more than usual this summer. Maybe he's been working out to break out of the dadbod stereotype. Or maybe you got him a little finger bling because Dad's out here stylin'…whatever it is, you know his ring isn't fitting quite right. Get it to the right size with our ring resizing service! We're a huge hit for Father's Day since lots of men's jewelry is made from stainless steel, and we're one of the few jewelers around who can work with that tricky metal. Whether it's up or down, we can get that ring to the perfect fit just in time to wow him.
Engraving: Our all-time favorite jewelry service is engraving. There's nothing better than a personalized gift, because it's evidently clear that you took the time to think about something just for that person. Whether it's their name in fancy script, an inside joke, or even a simple yet beautiful image (yes, we can engrave those too!) the inscription will definitely be well-received by any father.
Watch Repair: Dads love their Rolex watches, their Omega and Longines. Help them keep track of the time by getting that old timepiece a polish and clean-up, or a battery replacement. We can even replace stems and crowns, those finicky little bits that are so easy to lose and yet so crucial to adjusting the time.
Custom creation: If you've heard your father gripe about the crucifix he lost two years ago while diving in the Bahamas, or whine about his long-gone class ring, you should consider giving him the gift of a lifetime with a custom creation. This service is the best and only solution for replacing missing jewelry, and you can be involved throughout the whole design process. From conception to casting, work with one of our designers to make the piece you want from any metal and stone.