2020 Gemstones: 5 Trends You Should Know
Written by Annabelle
March 25, 2020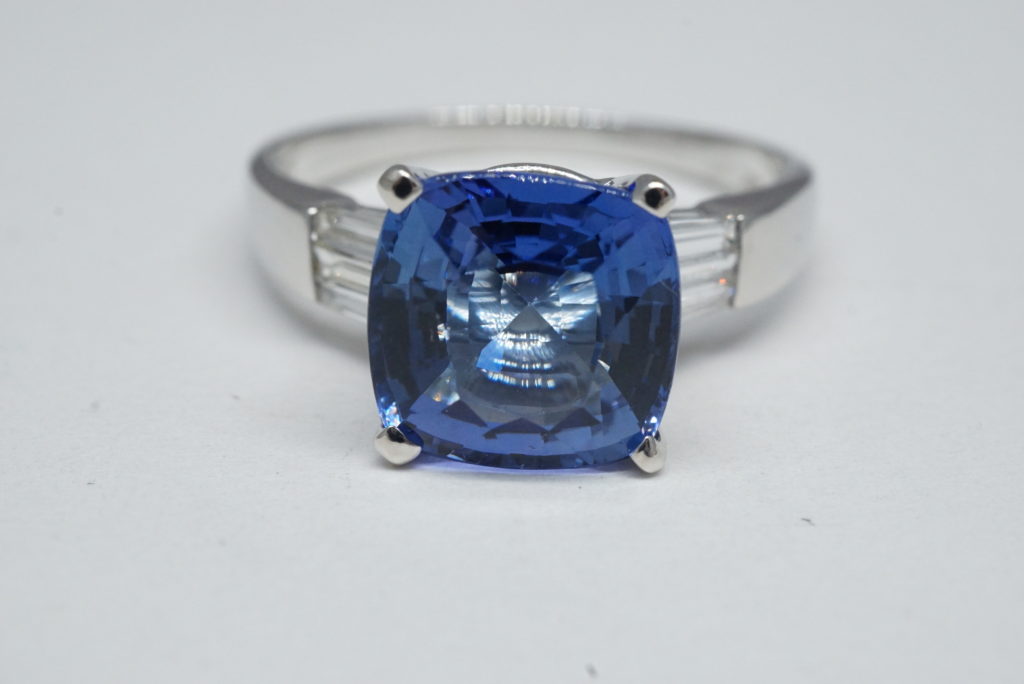 If there's one thing we love about our job here at Quick Jewelry Repairs, it's the gemstones. Sparkly diamonds, shimmery colored stones…they're just so pretty to look at! Much like the rest of the jewelry industry, stones come in and out of fashion. See what 2020 gemstones you need to know about right now!
5 Gemstones of 2020
Flawed Diamonds
Diamonds are enduring classics in the jewelry industry, but recent years have sparked a trend towards atypical stones that would've once been dismissed as industrial grade instead of gem grade. Inclusion-filled salt and pepper diamonds are now highly sought after for their unique look, while brown diamonds with low clarity are rose-cut for a more subtle, rustic sparkle. Unique shapes such as hexagons and coffins are also popular.
Sapphires
While classic blue sapphires are popular thanks to Pantone declaring "Classic Blue" as the color of the year, this popular gem actually comes in a variety of colors including yellow, green, orange, pink, and purple. Of special note is padparascha, an orange-pink variation of sapphire from Sri Lanka that is now famous due to Princess Eugenie's unique engagement ring. Designers have been leveraging sapphire's colorful versatility to create wild pieces of jewelry, and we expect to see this trend continue!

Spinel
A little known gem that isn't quite mainstream, but gaining popularity in artisan corners. Spinel was once confused with ruby, as the red variant can be very similar in appearance. Like sapphire, it comes in many colors, and is quite durable for jewelry purposes at an 8 on the Mohs hardness scale. Once a gem collector's item, this stone is now showing up on both ends of the jewelry industry's price points, making it accessible to all jewelry lovers.
Garnets
Stones that come in a variety of colors (especially rare variations!) must be the trend this year, as garnets have come to the forefront along with a revival in antique and vintage inspired designs. After all, what's not to like- they're fantastic when it comes to appearance, are fairly durable, and best of all they're quite affordable. Choose from the classic red, or delve into interesting colors such as the bright orange of spessartine garnet, or the historically favored green hue of tsavorite. 
Moonstones, Opals, and Pearls
Moonstones, opals, and pearls came back around thanks to the love for all things vintage, and with good reason. These stones are known for their ability to fit with all outfits thanks to their eyecatching iridescence and their comparative lack of strong color. They make for a different look in comparison to white diamonds, imbuing the wearer with a more ethereal aesthetic. 
Now you're up to date on 2020 gemstones! If you want to get started on getting a new stone of your own, comment below and we can help you out.