Starts from $10.00
Curious about what metal your jewelry is made out of? No problem! You can easily find out with our industry-grade metal testing service, provided by a master jeweler with over thirty years of experience.
We use a jewelry acid test to figure out the metal content:
1. We rub the jewelry onto a black porcelain tile to create a streak (it doesn't hurt the jewelry at all!)
2. We apply various concentrations of testing acid to the streak
3. Based on the reaction, we can determine the metal.
Send us your item today, and we'll have an assessment ready for you within 1 business day after receiving your package.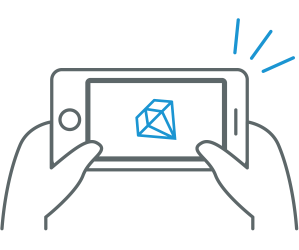 Place Your Order Instantly
Save a trip to the jeweler and get started in less than 3 minutes! Simply select the service you need, then enter your item details and upload an image of your jewelry.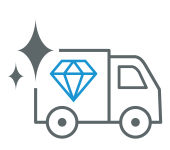 Fast Round Trip Shipping
We provide two fully-insured, round-trip, and tracked shipping options via FedEx. We ship back most repairs within 1 business day.

Peace of Mind
Your jewelry is always in good hands! Every repair is insured by Lloyd's of London for up to $250k during shipping and when it's being worked on at our repair center.