Getting married is a huge milestone is a person's life. So when you're ready to pop the question, you'll want to make that you do so in a memorable place. From the beach to the subway (and beyond!), we're sharing a list of some fun, and maybe a few unexpected places, where you can ask the big question. Read on to check out 11 ideas to inspire the location of your proposal.
11 Memorable Places to Propose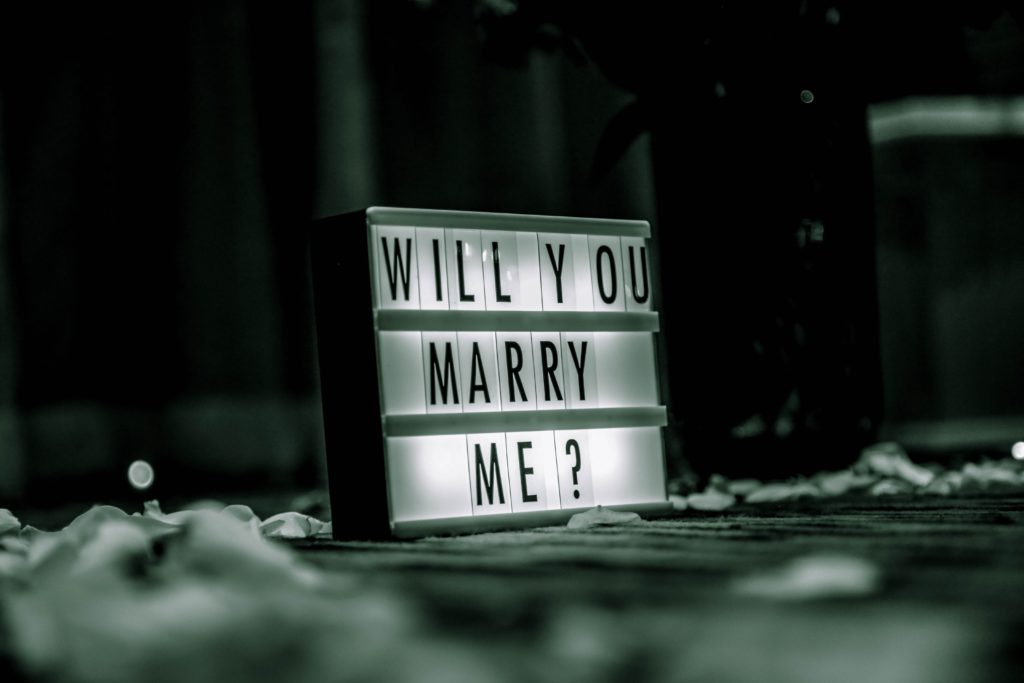 1. The Beach
Long walks on the beach are a romantic hot-spot for a reason. Pop the question when you're talking a stroll or lounging at the beach.
2. On Vacation
Heading somewhere incredible for vacation? Consider this time as the perfect opportunity to ask for her hand in marriage. You can do this at the hotel, when you're strolling through the town you're visiting, or whatever feels right to you.
3. On a Hike
Are you and your loved one nature fans? Propose when you get to the top of the mountain for the most memorable hike ever!
4. On a Boat
Love to sail? Go to to sea with a nice lunch and ask the special question here.
5. At the Park
Pack up a picnic lunch and create a romantic lunch two. Maybe even a bring a special dessert and pop the question as you're enjoying your sweet treat together.
6. At a Dinner
Make your Date Night extra special by popping the question at a special restaurant. Let the staff know ahead of time that you are going to do this for any help, or maybe they can suggest the perfect champagne and cake to celebrate with.
7. At Home
Are you and your loved one more low-key? That's cool! Opt to ask her to marrying you in the privacy of your own home is a meaningful moment you both will treasure.
8. On the Subway
Are you and your loved one commuters? Mix up the daily grind by asking her to marry you on your favorite train. We are sure other commuters will cheer you guys on when she says yes.
9. At Work
Surprise her at work by asking her the big question. Make sure that you check in with her supervisors before you do so to double-check what the best time would be for you to do this and not totally disrupt the work day.
10. At a Museum
Lover of the arts? Take her to her favorite museum for a day of culture and when it feels right get on one knee and propose.
11. Virtual Proposal
Do you and your loved one live in different states? No worries! You can ask her for your hand in marriage during your weekly Skype session with one of her favorite songs in the background.
Did you recently pop the question in a memorable place? Share more in the comments section!